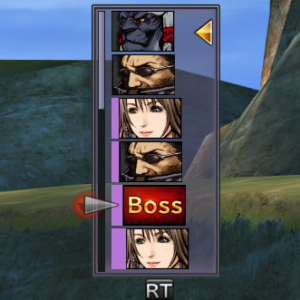 Delay
Game: Final Fantasy X/X-2
Delays the target's next turn by a certain amount, depending on the attack used. One of the two status ailments that can affect Aeons, the other one being Curse.
Status Effect Type: Negative
Source: Delay Attack Ability, Delay Buster Ability, Sonic Wings, Status Reels Overdrive, Dragon Fang Overdrive, various enemy abilities
Cannot be cured or prevented.