Game:
Stray
Content Type:
Gaming Guides
After visiting Clementine's apartment in Midtown, she'll send you to deliver a message to her contact. In this guide, we'll show you exactly how to find the contact and continue progressing through the game!
---
This route will start at Clementine's apartment, since that's where you'll be when you find out you need to find the contact.
Go down to the first floor of Clementine's apartment building. Once in the courtyard, head back towards the roundabout (1), and then turn left and head down the ramp (2). You'll pass a clothing store — turn right into the alley adjacent to the clothing store (3), and you'll find the robot you're looking for reading a newspaper at the end of the alley.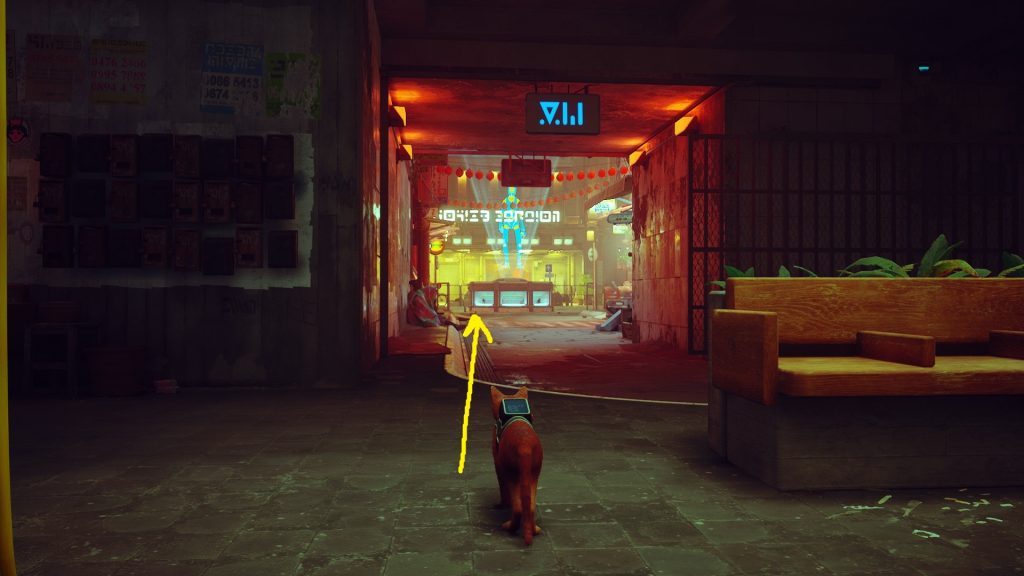 That's all there is to it! If you need help with the rest of Midtown, you can check out our walkthrough for the area here.