Game:
Stray
Content Type:
Gaming Guides
While it probably means it isn't in the running for Game of the Year, we were still happy to see Stray pick up the award for Best Debut Indie. This award is given to the best debut game created by a new independent studio — Stray developers BlueTwelve, a small team based in southern France, only founded in 2016. With the success of their first title, we can hopefully expect more great things from them in the future.
It was a well-deserved win — Stray is an excellent game, and it's always wonderful to see indie games clearly made with passion find success. Stray didn't just do well because it had a cute cat, either; it had a well-crafted narrative, and the gameplay was a focused, polished experience. There was stiff competition in this category: between Tunic, Vampire Survivors, Neon White, and Norco, it wouldn't surprise us to learn that the voting was close.
Still, Stray pulled it out, and Stray's producer Swann Martin-Raget accepted the award. He thanked everyone involved in making the game, as well as "friends, family, partners and companions, dogs, cats — obviously". Martin-Raget also gave a shout out to publisher Annapurna for supporting them; well-deserved, as anyone who helps indie devs make weird new games is cool in our book.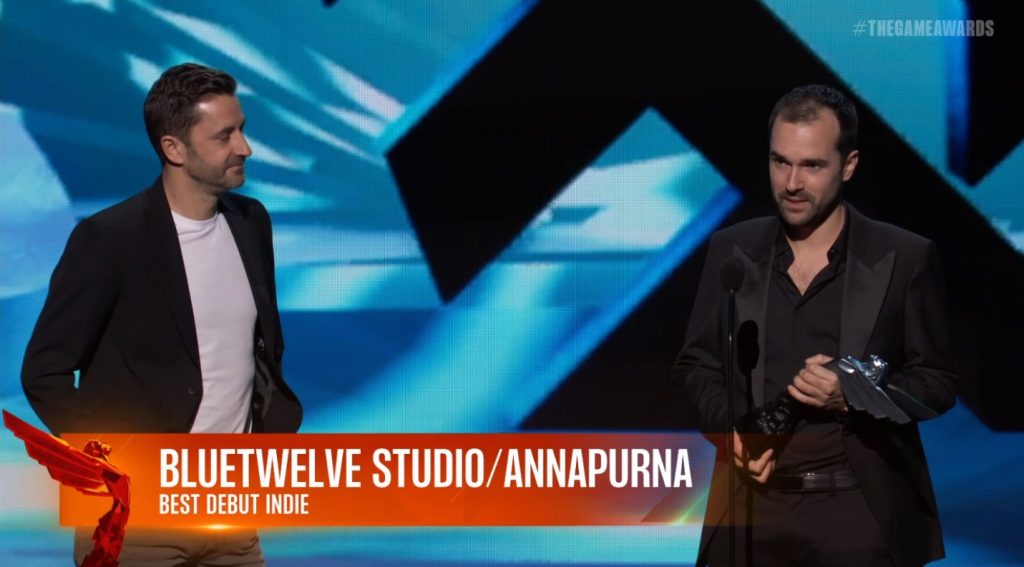 While we were disappointed the cat wasn't there to accept the award in person, Martin-Raget did a pretty good job in his stead — he even remembered to thank the players, which probably isn't something a cat would do. If you still haven't tried Stray, it's 20% off on Steam (making it $23.99) until December 12th!