Game:
Stray
Content Type:
Gaming Guides
While exploring the cybercity of Stray, you'll be able to collect a number of badges. After collecting one, it will be displayed on your drone vest for the duration of the game. Read on to see how to collect all 6!
Note that this guide is a work in progress, and additional info + images will be added soon.
Slums
Music Badge
To collect the Music Badge, you'll need to find Moresque the musician in the Slums, and bring him all 8 pieces of music that are hidden throughout the Slums. Doing so will earn you not only the Music Badge, but the achievement "Meowlody".
See here for our guide on finding all the sheet music.
Outsider Badge
This badge is earned in the Slums Part 2 by progressing normally through the game — after you fix the Broken Tracker, and follow Seamus through the Slums, he'll give you the Outsider badge before sending you ahead on your own.
Antvillage
Plant Badge
To earn this badge, you'll need to collect three different colored flowers while in Antvillage. Once you have all three, give them to the gardener on the top level of the village to receive the Plant badge. For detailed instructions on collecting the plants, see here.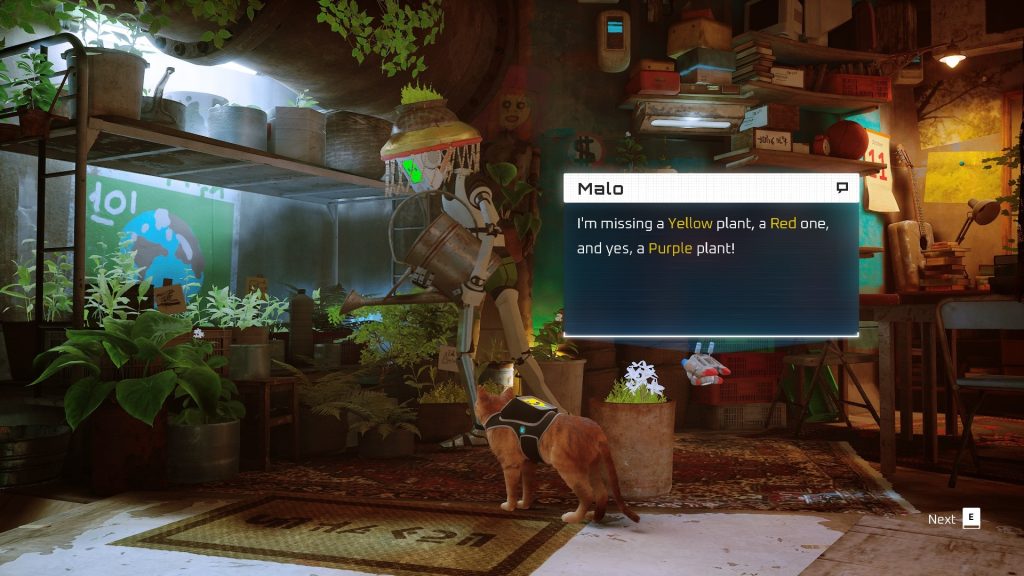 Midtown
Cat Badge
This badge is found in Midtown, in a safe inside a market. The code is on the wall in the back room — written backwards — and then you can input the code (8542) in the safe found on the shelf in the same back room.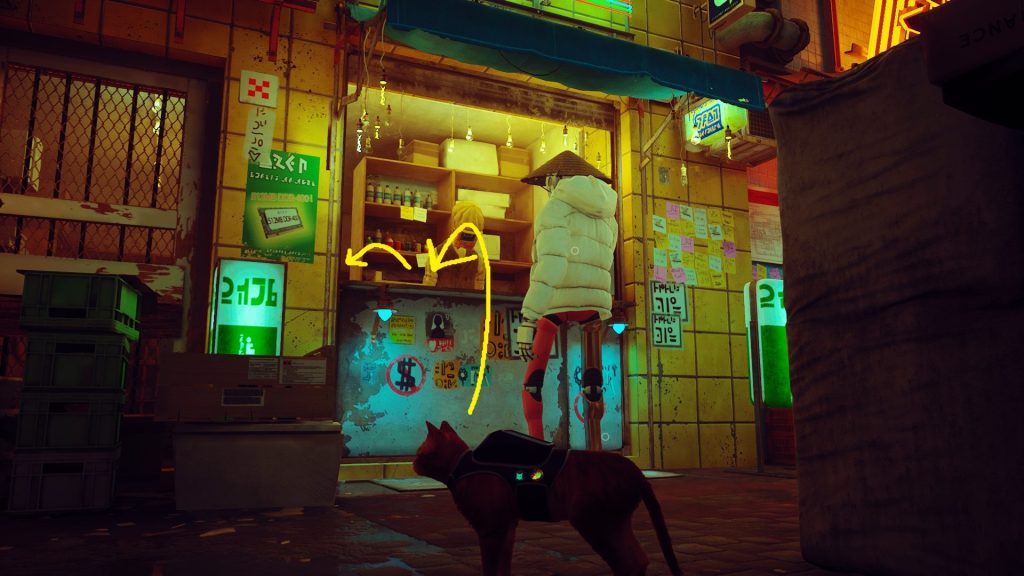 Police Badge
To find this badge, you'll need to find the clothing store in Midtown. Then, go into the alley to the right of the store. From here, a series of jumps will take you up to a window with bars on it — jump through them into the room beyond to find a robot corpse with the Police badge.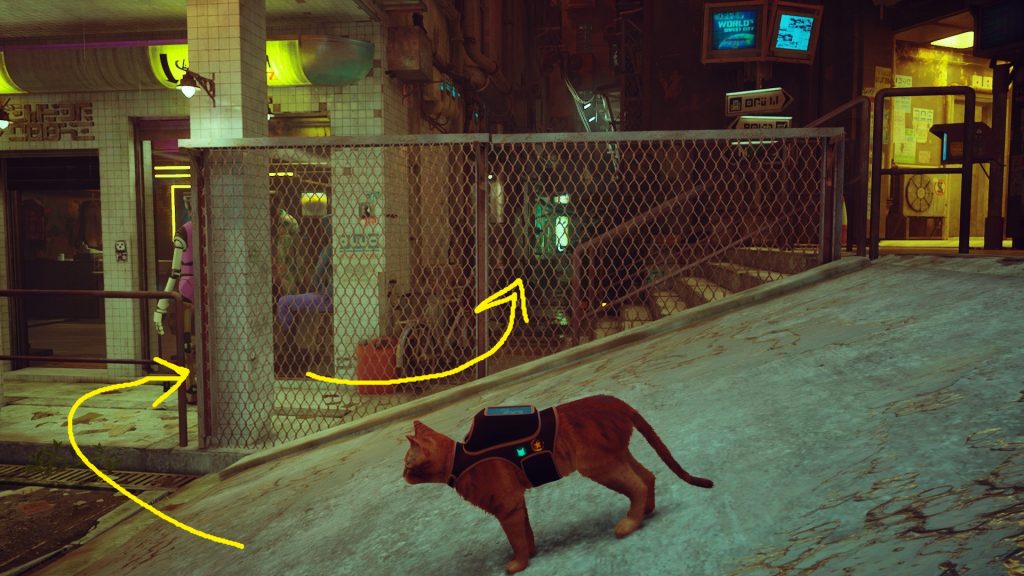 Neco Badge
This badge is found in the Neco plant — you'll need to be following Clementine's quest in Midtown to reach it. In the plant, you'll encounter a worker looking for his keys, and a bit further into the level, you'll find his keys! At the junction (image 2 below), use the lever to open a path back to the beginning of the area, then head past the drones to the worker looking for his keys, and he'll give you the Neco badge.