Game:
Stray
Content Type:
Gaming News
Date: September 13, 2022
In a press release, developers BlueTwelve Studios and AnnaPurna announced the physical release of Stray for PlayStation 4 on November 8th for $39.99. They also announced, in collaboration with iam8bit, an "Exclusive Edition" for $44.99, and a 2xLP vinyl disc of Stray's soundtrack for $41.99.
Stray, released in July of this year, is the "cyberpunk cat game" that was making the rounds a few months ago. In it, you play as a cat trying to survive and escape after finding yourself trapped in a subterranean cybercity filled with robots, danger, and gorgeous vistas of decaying, neon cityscapes.
---
PlayStation 4 Physical Release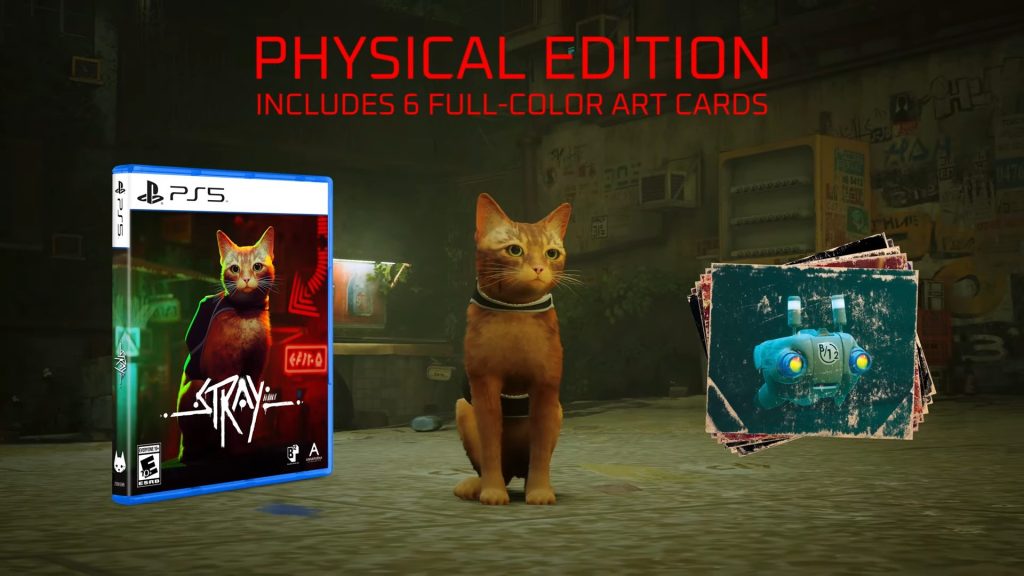 Originally a digital-only release, Stray's physical release on the PlayStation 5 was already slated for next week, on September 20th. With this announcement, though, we learn that the physical release will not be limited to current-gen hardware: Stray will be coming to the previous-generation PlayStation 4 on November 8th, in only a few short months. The $39.99 retail version will also include 6 "premium art cards" (read: glossy postcards) with several pieces of concept art from the game.
Not only will this release come as a relief to physical collectors who've yet to get their hands on a PlayStation 5 amidst ongoing shortages, but anybody who purchases the retail version of the PS4 release will also get a free upgrade to the PS5 digital version, for if/when they do finally get their hands on the elusive console. Considering how many people still have a PS5 on their wish list, this seems to like a wise move.
The PS4 physical version of Stray will be available for purchase on Amazon, GameStop, Target, and Walmart.
---
iam8bit Exclusive Edition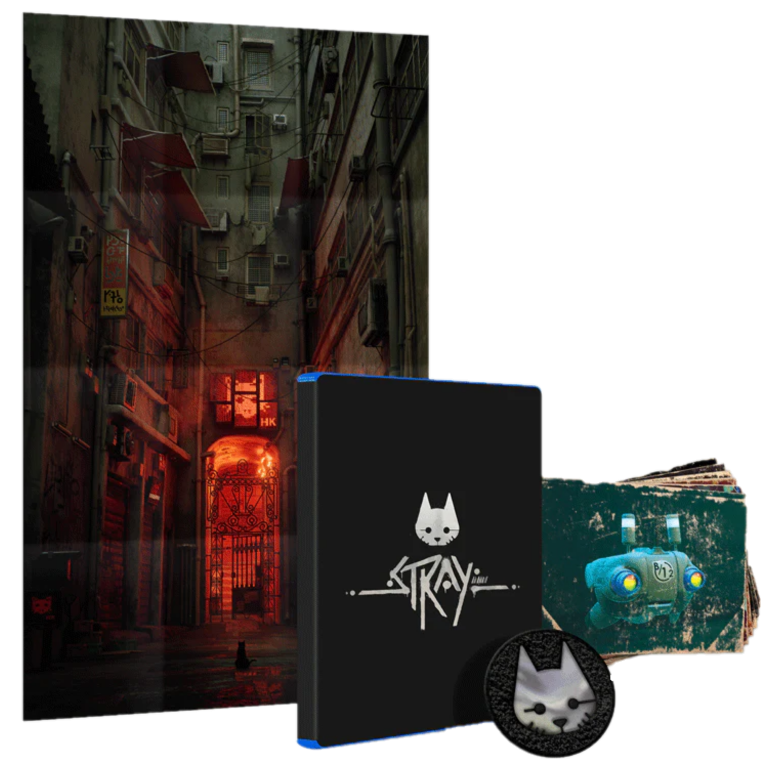 In addition to the PS4 physical release, Stray will also be getting an "iam8bit Exclusive Edition" for both PlayStation 4 and 5, set to be released in Q4 2022. This version comes with an oversized 14.4″ x 24″ poster of the game's teaser art, an adorable fuzzy patch with Stray's logo (which we have been assured is "pettable"), and the same 6 "premium art cards" that come with the standard retail version. All of this is packaged in a striking holofoil box with Stray's minimalist, black-and-white logo. This is a perfect, aesthetically-pleasing box for the kind of gamer who wants to show off their game shelf.
Priced at $44.99, this collector's edition will only set you back 5 bucks more than the physical disc, which seems like a fair price hike for a high-quality poster, patch, and metal box, even if the extras seem a little lackluster to me.
---
2xLP Vinyl Soundtrack
The collaborative team behind the Exclusive Edition doesn't seem to be satisfied with just that, however, as they have also announced a Vinyl Soundtrack to complement it. This will be released as a 2xLP vinyl disc in Q1 2023 for $41.99. Its holofoil slipcase has a similar design (created by Fernando Correa) as the Exclusive Edition's box, albeit with Stray's stylized lettering in place of the game's title.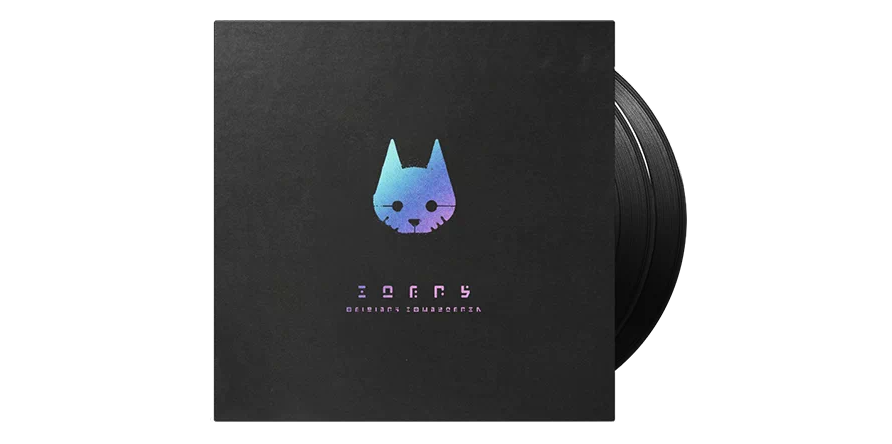 The soundtrack, composed by Yann Van Der Cruyssen, is filled with haunting, atmospheric synth tracks, designed to fade into the background to set a scene, making it excellent for ambiance. Though it is nothing to write home about when it comes to video game music, especially not in light of the recent synthwave revolution, it is nonetheless fun and engaging, and the particular 80s tone it strikes is sure to sound excellent on fresh vinyl.
Included with the disc is a Steam download code for the digital version of the soundtrack. As much as this seems to defeat the point of purchasing an expensive vinyl, it's a nice bonus for when you would rather spare the hassle.
---
The PS4 and PS5 iam8bit Exclusive Editions are available for pre-order now for $44.99 and will be released in Q4 of this year. The 2xLP Vinyl Soundtrack is also available for pre-order at https://stray.iam8bit.com/en for $41.99, to be released in Q1 2023. The physical release of the PS4 version is not yet available for pre-order on any of the available sites (Amazon, GameStop, Target, and Walmart), but will release on November 8th, costing $39.99.