Game:
Stray
Content Type:
Gaming News
Date: June 3, 2022
Ever since Stray was first announced around two years ago, people have been wondering when they would be able to take control of a cat. During Playstation's recent State of Play, they released a new trailer for the game, which finally gives us an answer, as well as showing us a couple of new things.
One of the first things we can see is that some of the robotic citizens actually seem to be scared of the cat for some reason. This could mean that early on in the game, we'll actually have to earn the trust of these robots so that they will interact with and help us.
We also get a look at a couple of new threats. The first are some drones that you will have to sneak around to stay out of their vision — they will start shooting at you if you're spotted. There is also a quick glimpse of a massive creature. All we can really see from the shot is that it has huge eyes, but it likely has a connection to the slug like monsters we've seen earlier.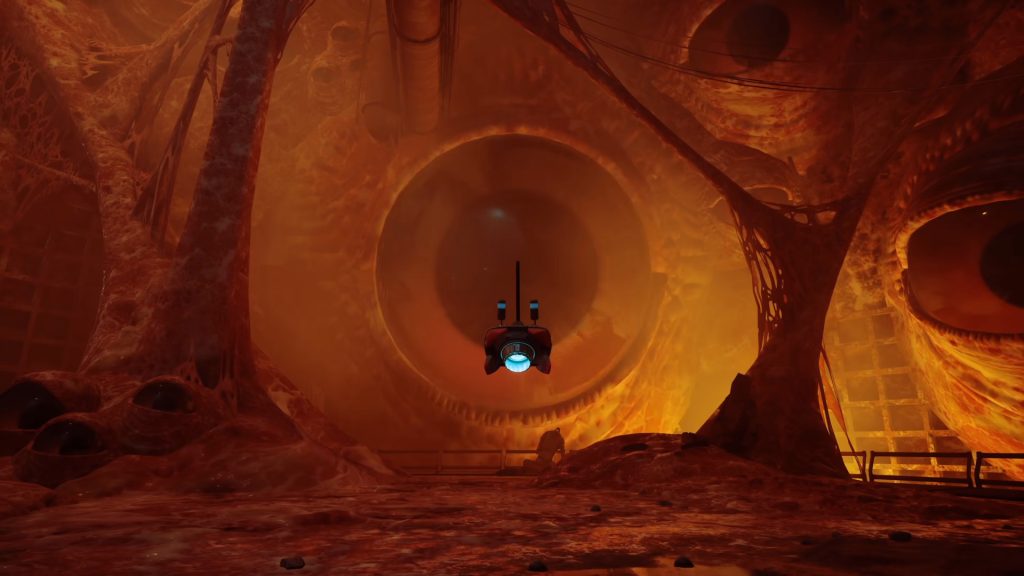 After a couple of delays, we finally got an exact release date for Stray: July 19th. It will be available for the Playstation 4 and 5, and Steam. It was also revealed that member of the Extra, Deluxe, and Premium tiers of Playstation Plus will be able to download the game at launch as part of their subscription. With only around a month left until release, fans won't have to wait much longer to explore Blue 12's cybercity as a cat!