Game:
The Elder Scrolls Online
Content Type:
Gaming News
Date: March 29, 2015
The ability to change your appearance in ESO could be implemented in different ways.
Next week marks the one year anniversary of The Elder Scrolls Online, and as a diehard player since Beta, I've seen a lot of positive changes to the game. Everything from the introduction of Craglorn to the new Justice System makes today's game a much richer, entertaining experience. That said, there are a handful of enhancements that I can't wait to see, including a rumored Spellcrafting skill line, player housing, and the ability to change your appearance in ESO.
RELATED: Player Housing In The Elder Scrolls Online: Why We Want It
Change Your Appearance In ESO
It's no secret that ZeniMax Online Studios (ZOS) has been working on a Spellcrafting system and has more-or-less promised player housing at some point in the future [source: Elder Scrolls Off The Record – Episode 118: Update 3 With Paul Sage].
In a like manner, ZOS has confirmed that they're working on a method to change your appearance in ESO. In an official forum thread titled Will the ability to change character appearance be added in the future?, moderator Jessica Folsom writes:
Yep, this is something we want to do, though the exact details and time-frame are not yet determined.
How It Might Go Down
Hopefully, it won't take too long to see this enhancement in-game. Compared to Spellcrafting and player housing, the ability to change your appearance in ESO would seem to be a simple, unobtrusive addition to make. ZOS could either:
Add a barbershop in Tamriel's major cities and settlements. The barbershops could be integrated into the game just like the current Dye Stations, except instead of coloring armor, players could change hairstyles, skin color, facial features, body markings, etc. The barbershops could either be free-of-charge (like the Dye Stations), or players could pay in-game gold for a shave and a haircut.
Add a barbershop in the Crown Store. Though it'd be controversial, adding a barbershop to the game's cash shop is a very real possibility. As much as this would irk some players as a "money grab", there's no denying that ZOS could maintain a profitable income stream by charging real money for the privilege of changing your appearance in ESO. It'd be hard to argue against a barbershop offering "customization and convenience" features after all, and this falls smack-dab within the Crown Store's charter.
Add a barbershop in-game AND in the Crown Store. An interesting method to change your appearance in ESO would be for ZOS to create a hybrid-model of sorts. Barbershops could be available free-of-charge (or for in-game gold) in cities and settlements, and the Crown Store could sell the latest fashions (new hairstyles, tattoos, etc.) for real money. This hybrid-model would appeal to players not wanting to be nickel-and-dimed, and would allow ZOS to generate income for the game we love.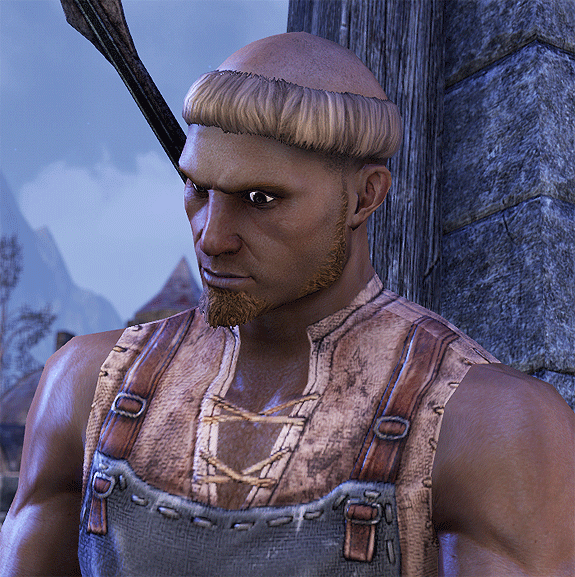 MUST READ: Change Your Appearance In Skyrim
Final Thoughts
ZeniMax has set a precedent for allowing players to change their character's appearance in games like Fallout 3 and Skyrim, so how important is it to be able to change your appearance in ESO? Would a barbershop add to your enjoyment of the game? Why or why not? Share your opinions in the Speak Your Mind section below, and let us know how you'd like to see such a system implemented. Until next time fellow travelers!