Game:
The Elder Scrolls Online
Content Type:
Gaming Guides
Stros M'Kai Skyshard locations with detailed map and directions. Find all the Skyshards and gain Skill points faster in The Elder Scrolls Online.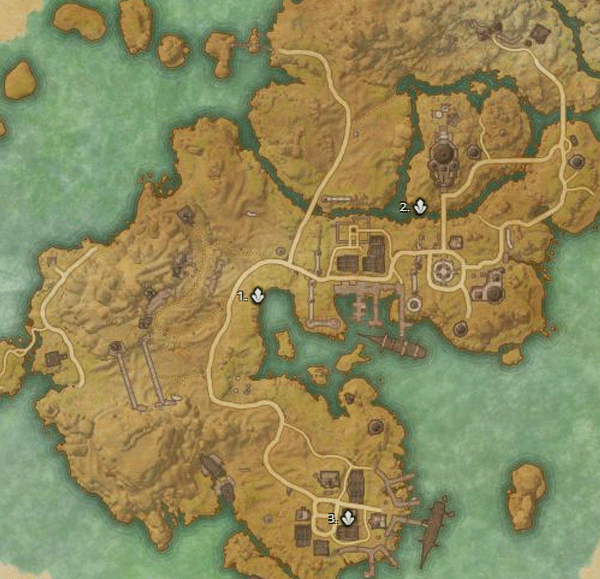 Stros M'Kai Skyshard Locations
1. To get the "Across the Water From the Western Wall" Skyshard you're going to travel to the west of the city, exiting through the west gate, and find the NPC Neramo (he holds the main quest line too). The collectible can be found behind his tent.
2. This one is in a mini dungeon which you will visit when in the Stros M'Kai main quests – The Grave. Right before you enter the dungeon in order to save the people, you'll find the "The Mouth of The Grave Stands Open" Skyshard right next to the entrance next to a small mound.
3. Here's how to find the "Crashed Through a Saintsport Roof" Skyshard: Spot the house that bears a broken roof in the village of Saintsport, it is easy to spot, its doors are blue and white and the windows are arched. The riddle tells about how it was the Skyshard that broke the roof when crashing down.
That's all the Stros M'Kai Skyshard locations in The Elder Scrolls Online. Proceed to the others!