Game:
Dead by Daylight
Content Type:
Gaming News
Date: August 3, 2022
It isn't a shirtless Meyers skin, but for the legions of thirsty Dead by Daylight fans, it'll have to do for now — Hooked on You: A Dead by Daylight Dating Sim just went live on Steam today. In the reasonably priced ($9.99) visual novel, you'll awaken on Murderer's Island, with no memory of how you got there, but ready to befriend and/or seduce the four original DBD Killers — Trapper, Wraith, Huntress, and Spirit — who inhabit the island. A few original Survivors also make appearances in what appears to be the role of Murderer's Island staff.
While mainly a series of conversations, the game does offer "mysteries" and minigames. However, the fact that the minigames are shown only once in the launch trailer suggests that they're far from the focus of the game — that would be flirting with the Killers. The game also boasts multiple endings, almost certainly based on which Killers you end up, er, hooking up with.
If you purchase a copy of the dating sim, you'll receive some Dead by Daylight loot as well, in the form of an exclusive universal charm and an exclusive outfit for Jake Park. Given that plenty of the premium skins cost 10 bucks already, this seems to make the dating sim a fairly easy buy if you were already interested in it.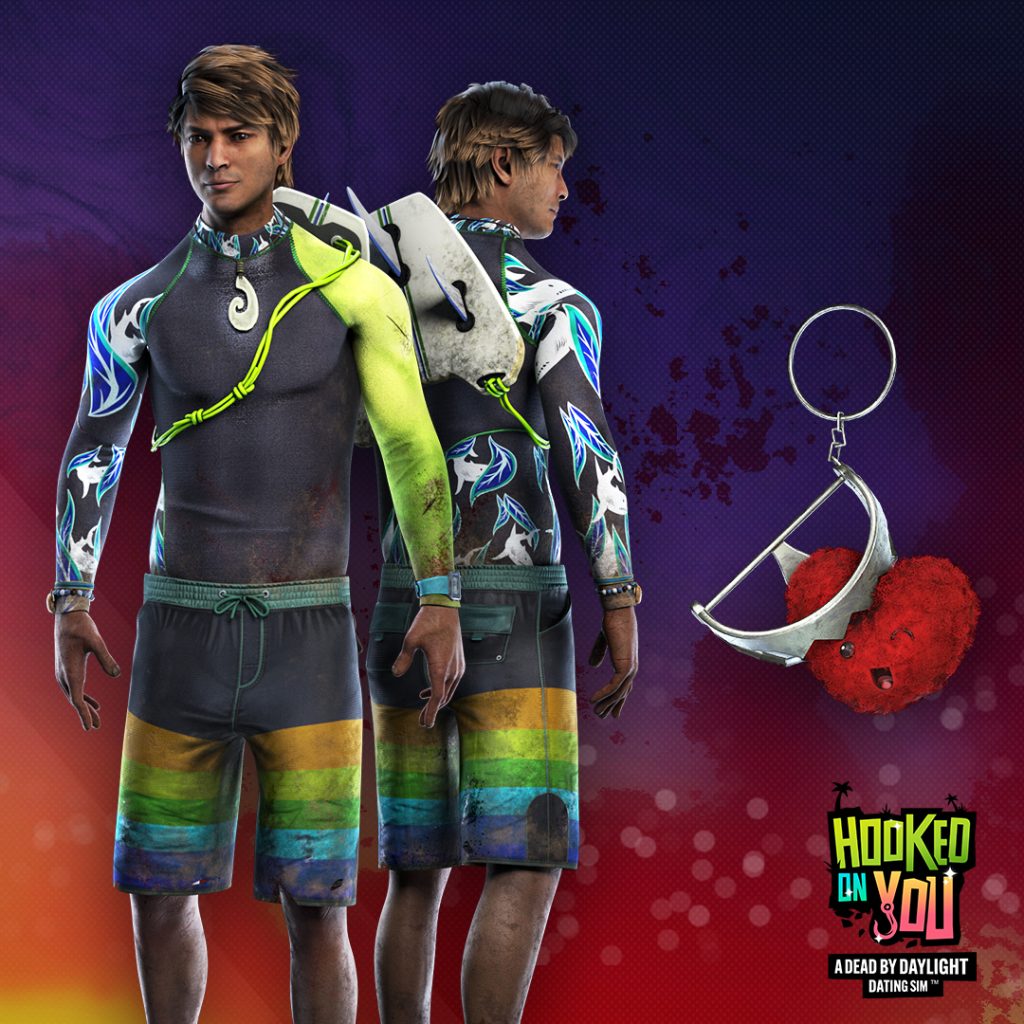 ---
Have thoughts on Hooked on You? Tried it already? Let us know in the comments!