Game:
Dead by Daylight
Content Type:
Gaming News
Date: June 21, 2022
From a dream, to a meme, to a page on Steam. Even after seeing it for myself, it's still kind of hard to believe it's happening, but there's now a steam page for Hooked On You, the Dead by Daylight dating sim that thirsty fans have been begging BHVR to make for years. Hooked on You features four of the game's original IP Killers, all looking significantly cleaner than their classic DBD in-game models: Wraith, Spirit, Huntress, and Trapper. (I'm sure they would have included the Shape if they could have, but I doubt their license allows for putting Myers in a swimsuit).
In Hooked on You, you wake up on a strange island, with no memory of how you got there, and nothing to do but flirt with the four "passionate and powerful" killers you find yourself with. Through conversations and minigames, you can attempt to befriend and eventually seduce the killers, with the game offering multiple endings for each relationship — you can end up as friends, lovers, or enemies. I wonder if there are hooks on the island…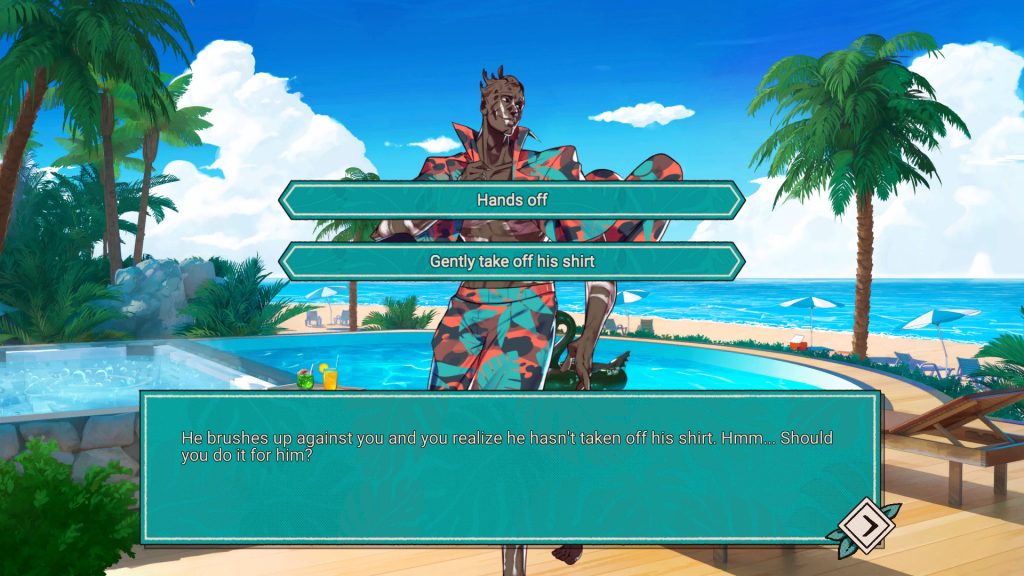 There's no release date yet, but according to the official website, the game is "Coming Soon"; those of you who just can't wait to date the killers will have to keep letting them hook you in the original game for now. When you are finally able to purchase Hooked on You, doing so will also net you two exclusive DBD items: the Captured Heart charm, and the Surf Survivor outfit for Jake Park.
---
Excited to woo a particular killer? Miffed your favorite wasn't included? Freaked out by a dating sim where you try to hook up with murderers? Let us know in the comments!