Game:
Dead by Daylight
Content Type:
Gaming News
Date: October 6, 2022
If Dead by Daylight has a month, it's October. The spooky season is the perfect time to run from — or play as — your favorite Killer, with the seasonal special event only adding to the fun. This month will see the release of a new Tome (and related skins), a special Halloween event, and a free weekend that includes Halloween night. There will also be daily rewards, additions to skin lines, and some very welcome QoL updates. There's a lot to take in, so we've done our best in this article to make it easy to see what's happening in DBD this month, and what you can purchase or unlock.
Here's the full schedule for Dead by Daylight in October:
October 11

QoL Update
Store Content available: Outfits for Jane, Dwight, Wesker, and Oni

October 12

Malevolence Tome releases

October 13–November 3

Haunted by Daylight in-game event begins
Daily Rewards begin

October 19

Twitch Stream (presumably more info on this will be forthcoming)

October 27–November 1
End of October (to be announced)
---
How the In-Game "Haunted by Daylight" Event Works
Once the event starts on October 13th, players will be able to collect Void Energy by doing objectives. Then, they'll need to find Unstable Rifts and deposit the Void Energy into them — doing so will unlock some of the 12 Halloween-themed Cosmetics for Killer and Survivor. It isn't clear yet how Killers will collect Void Energy, but presumably they'll acquire it by hooking Survivors. There will also be personal objectives (kicking pumpkins) and community goals that will unlock some of the cosmetics, plus the new outfits for Kate and Plague.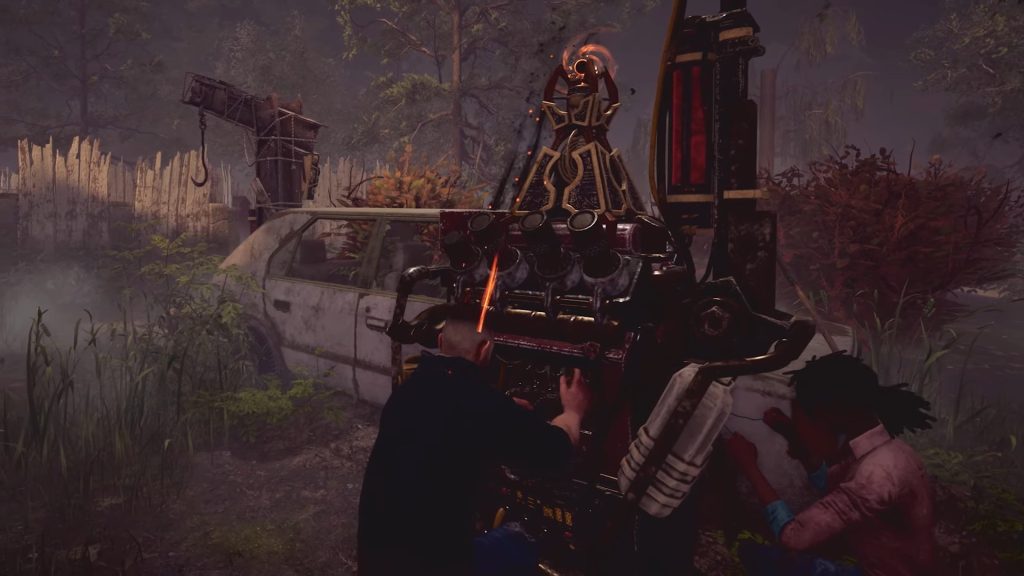 Rewards
New Outfits

Kate Denson – Cornfield Scarecrow
The Hag – Swamp Creature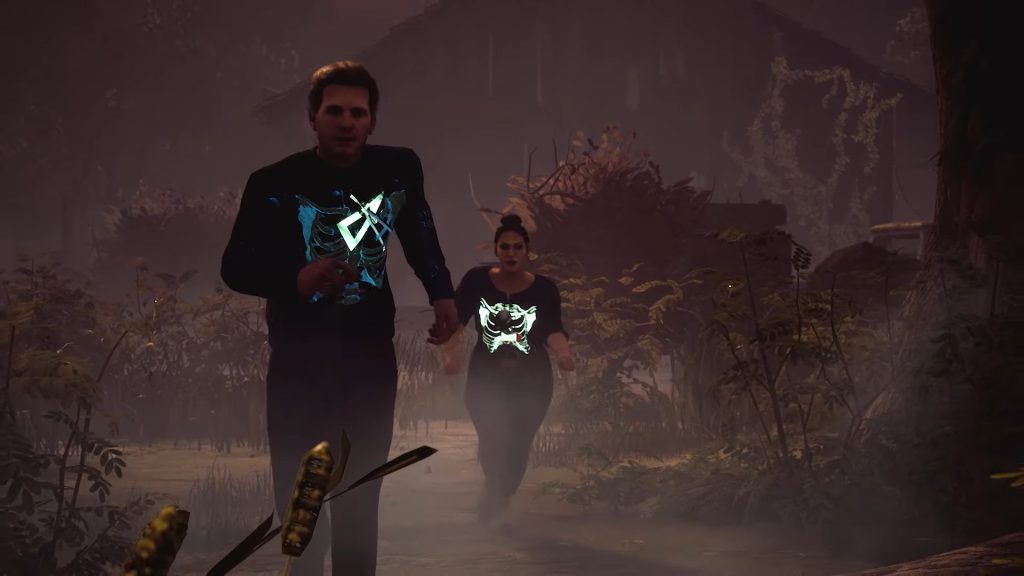 ---
Tome 13: Malevolence
A day before the in-game event starts, Tome 13 will unlock. This tome focuses on Ghost Face and Mikaela Reid, and the Premium track includes some new masks for Ghost Face. The free track has two community designed outfits, and a total of 500K Bloodpoints for those of you still working on prestiging your favorite characters.
Free Track Rewards
Outfits

Yui Kimura – Midnight Techwear
The Artist – Fallen Angel
Bloodpoints

500,000
Charms

Killers – Have You Seen This Horse?
Survivors – Bloodpoint Gummies
Premium Track Rewards
Outfits

Mikaela Reid- Bewitching Barista
Ghost Face – Brush Hunter
Ghost Face Masks

Wassup Ghost Face
Bleeding Ghost Face
Unknown 3rd mask
Unknown 4th mask
Additional Unknown Cosmetics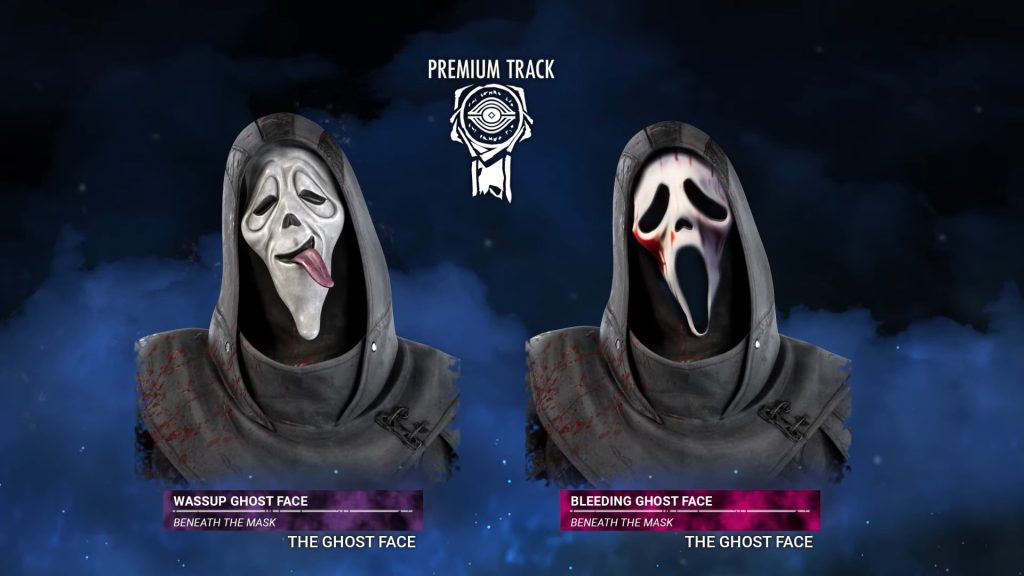 ---
Halloween Store Additions
Two new outfits for Survivors, and two new outfits for Killers, will be arriving in the store on October 11th. You'll also be able to pick up last year's Midnight Grove Collection, but only until November 3rd, 11AM ET, when both Halloween collections will become unavailable.
New Tricks and Treats Collection

Jane Romero – Hollywood Glamour
Dwight Fairfield – Toilet Paper Mummy
Hallowed Blight Collection Additions

The Mastermind – Blighted Wesker
The Oni – Bursting With Fury
Midnight Grove Collection

Mikaela Reid – Witching Hour
The Doctor – The Transplant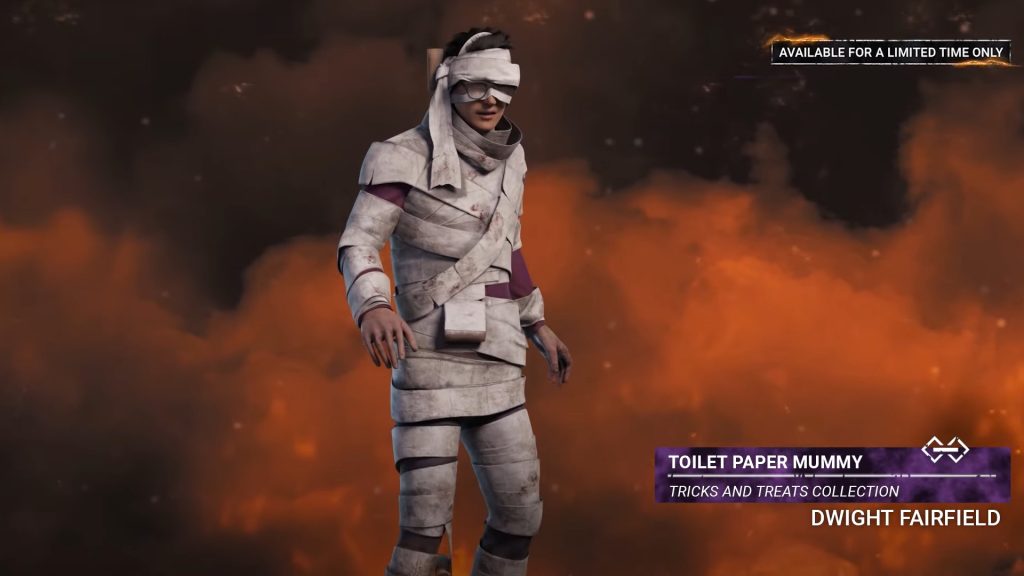 ---
QoL Update Patch Notes
Before the action kicks off, there will be a few changes to how The Archives work:
Progress beyond Tier 70 of the Archives and earn new Deep Rift Outfits, variations of new Outfits exclusive to The Rift.
Preview full Outfits directly from the Rift. Related Outfits and Charms are now positioned closer together on the Rift, allowing you to unlock full Outfits faster.
Select 2 active Archive Challenges simultaneously – either 1 for Killer and 1 for Survivor or 2 universal. No more heading back to The Archives every time you switch roles.
A new and improved Archive layout, for a more seamless experience.
---
The free weekend (October 27–November 1) is the perfect opportunity to introduce friends to Dead by Daylight, and what better time to play than Halloween weekend? The game will also be up to 60% off from October 13th to November 3rd, with discounts on the base game, some DLCs, and other items; if you get your friends hooked, they won't have to spend quite as much to join you on the rift when the free weekend ends. You'll just have to hope they don't get camped too badly…