Game:
The Elder Scrolls V: Skyrim
Content Type:
Gaming News
Date: April 25, 2013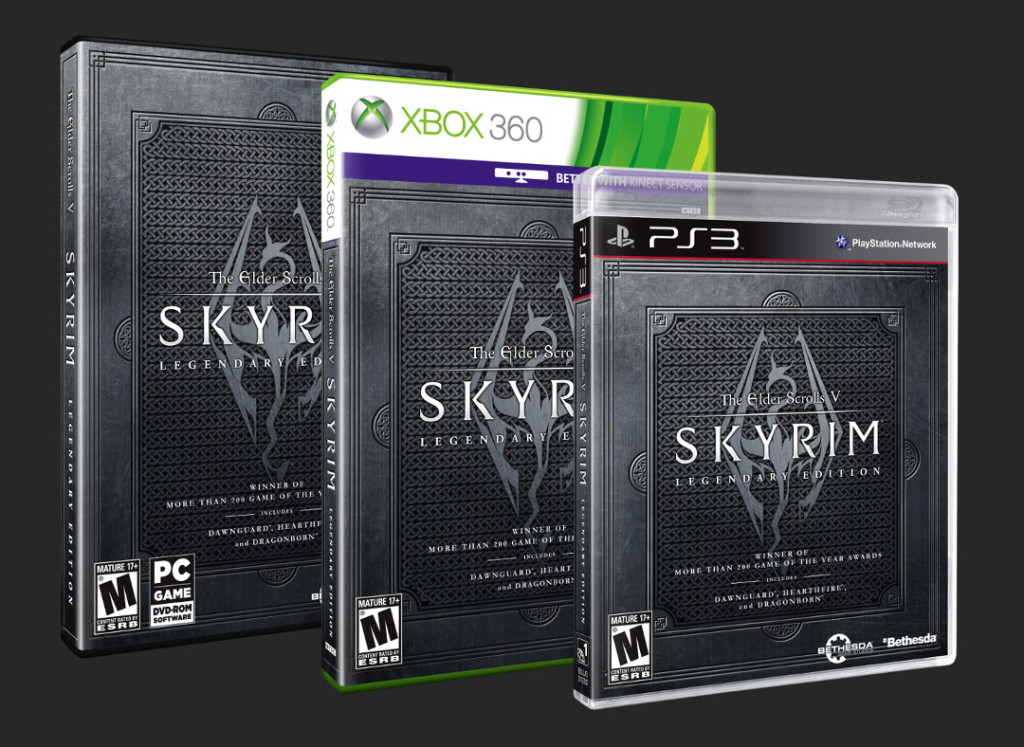 This morning Bethesda announced plans to release The Elder Scrolls V: Skyrim Legendary Edition for the Xbox 360, Playstation 3, and PC. This game version includes the complete Skyrim collection with all three DLC packages (for more about Bethesda ending the release of Skyrim DLC read my earlier article).
Bethesda is planning to release the Legendary Edition June 4, 2013 (June 7, 2013 in Europe) for $59.99. Not too shabby if you need a copy of the most up-to-date version of the game plus the Dawnguard, Hearthfire, and Dragonborn addons,
Look for it in June fellow travelers, and until then keep your eyes to the sky!