Game:
The Elder Scrolls V: Skyrim
Content Type:
Gaming Guides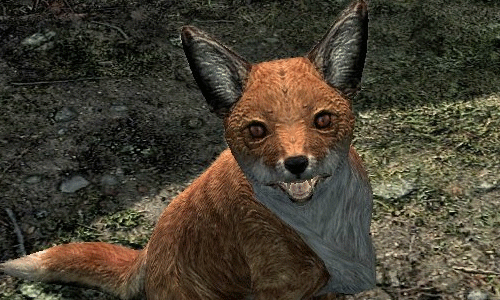 If you're an animal lover like me, sooner or later you'll want to get a pet in Skyrim. When the game first came out, you didn't have a whole lot of pet options. Sure, you could get a dog as a companion, but that was about it. Thankfully, with the release of the Hearthfire expansion, animal adoption became a reality.
RELATED: How To Get a Dog as a Skyrim Companion
The Hearthfire expansion offers more than just the ability to build a house (see Build A House In Skyrim In 5 Easy Steps). With Hearthfire, you can get a Steward to oversee your home and adopt children. One of the advantages to adopting children is the ability to have pets.
Get A Pet In Skyrim
Want to get a pet in Skyrim? Here's how to do it:
Make sure you have the Hearthfire expansion or the Skyrim Legendary Edition (Legendary Edition includes all Skyrim addons, including Hearthfire).
Adopt a child
At some point your child will seen playing with a stray animal and will ask you if they can keep it.
Agree to let your child keep the animal; it will stay in your home as a pet and will follow your child around.
Congratulations! You're now a proud pet owner!
Note: Don't refuse to allow your child to keep an animal. If you do, you won't ever be allowed to get a pet in Skyrim.
Types Of Pets In Skyrim
If you're serious about getting a pet in Skyrim, there's quite a few choices that become available. It all depends on what stray animal interacts with your child and whether or not your child is a boy or a girl.
| | |
| --- | --- |
| Child Gender | Pet |
| Boy | Mudcrab |
| Boy | Skeever |
| Girl | Rabbit |
| Girl | Red Fox |
| Girl | White Fox |
The Death Of Your Pet
Just like in real life, sometimes your pet may die. This tragic event can happen randomly. If it does, your child can get another pet in Skyrim.
You also have the ability to kill your pet. I personally don't recommend this (what kind of lowlife would kill their child's pet?). True, the Humane Society or PETA won't come knocking on your door, but your child will get angry and refuse to speak with you (rightfully so). After a day or two though, the hard feelings will pass and you'll once again be able to get a pet in Skyrim.