Game:
The Elder Scrolls V: Skyrim
Content Type:
Gaming News
Date: May 6, 2014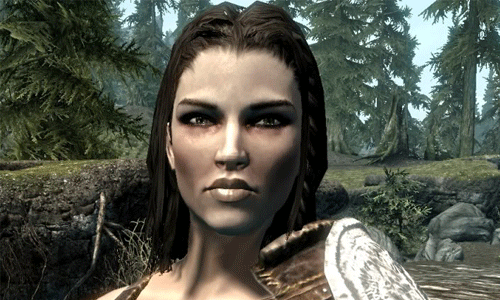 Though not a famous movie or television star, Colleen Delany did an inspired job bringing Skyrim's Lydia to life with her amazing voice.
When it comes to hiring voice talent for The Elder Scrolls franchise, the folks at ZeniMax go all out. The company is well known for contracting with big name stars to bring our favorite characters to life. Last January, the company proudly boasted of the star studded cast lending their talents to The Elder Scrolls Online, including John Cleese, Kate Beckinsale, and Malcolm McDowell (see article here for more information). Prior to that, ZeniMax pulled together another group of top-tiered stars for Skyrim including Max Von Sydow, Christopher Plummer, and Joan Allen.
Lydia's Voice In Skyrim
In total, there were over 70 different voice actors and actresses who worked on Skyrim, delivering more than 60,000 lines of speech. Though some have criticized the lack of diversity in the game's dialog (myself included), the voice talent truly is phenomenal.
That being said, it doesn't necessarily follow that the artist has to be a famous, household name in order to deliver top shelf work. Take Lydia's voice in Skyrim for instance. Lydia's voice is masterfully provided by a little known actress named Colleen Delany.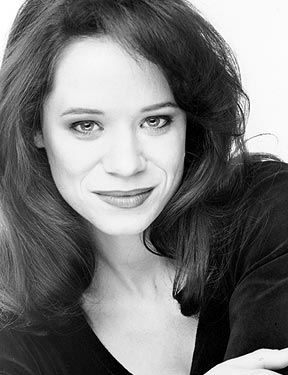 Prior to her work on Skyrim, Delany had lent her voice to a few video games. She worked on The Wheel of Time (a 1999 FPS), Hammer & Sickle (a 2005 tactical RPG), and Elder Scrolls IV: Oblivion (2006) where she voiced Mephala, the Daedric Princess.
As an actress, she is probably best known for her work in the theater, performing with the Shakespeare Theatre Company and other respected groups. Her work in the theater has been recognized by three nominations for the Helen Hayes Award for Outstanding Supporting Actress (2006, 2007, 2011), but it was most likely her solid work on Oblivion that landed her the Skyrim gig.
The Importance of Being Lydia
Considering the distinguished cast assembled for Skyrim (including three Academy Award nominees) it seems ironic that one of the most important and beloved Skyrim characters of all was voiced by a little known actress. I believe I speak for all Skyrim fans when I say that Delany did an inspired job, and I can't imagine the game without her incredible voice. Delivered lines such as these will forever be part of Elder Scrolls history:
I am sworn to carry your burdens.
I am your sword and your shield.
I am sworn to protect you.
Honored to see you, my thane.
Hey, look, a cave. I wonder what's inside?
I have a bad feeling about this.
Lydia's voice gives life and vitality to Skyrim's favorite housecarl, and it's all on account of Colleen Delany's much appreciated and incredible talent.
To learn more about Colleen Delany and her work, please be sure to visit her page on About The Artists and IMDb.