Game:
The Elder Scrolls V: Skyrim
Content Type:
Gaming News
Date: November 11, 2011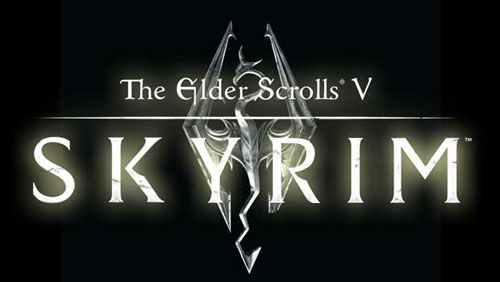 Elder Scrolls V: Skyrim is so good because it has everything that an RPG game should have, and at the same time is goes way above and beyond what you might expect.
Skyrim has a huge, highly detailed fantasy realm to explore: you can climb to the tops of any mountain you see and travel wherever you desire. Skyrim has real-time weather systems, quests galore, very intelligent NPCs that seem to think and have a life of their own, infinite dragons that come and go as they please, dual weapon wielding where you can deal out awesome amounts of damage combining magic with metal if so chosen, and much, much more.
Skyrim has the Creation engine with Radiant Story AI, meaning this game will adapt to the players decisions he or she makes during the game play. This means the game experience will be different for every player who plays it. Now you can write your own story so to speak! Amazing!
This brings us to the characters. The player can create any skill set for that character, any way you want. Your choice of races is limited, but your class is up to you. Build, combine, and perk up your skill set any way you want it. This means that Skyrim is the ultimate warrior game, assassin game, thief game, etc. — all of these playing styles are combined into one awesome RPG. You can create your character any way you want it to be.
The concept of the Dragonborn is brilliant. The main character is the one sent to defend the realm from one very bad, giant dragon (Alduin), but the player is the Dragonborn so you can develop special Dragon powers by absorbing the Dragons' souls that you conquer! Very cool. I can't remember ever playing an RPG that has this option.
Yes, Elder Scrolls V is obviously based on Oblivion, and even on Fallout 3 (in fact the developers have called Skyrim their "spiritual sequel" to Fallout 3), but the developers have totally rewritten the game engine, expanding on its predecessor in a big way.
The resulting world of Skyrim is simply spellbinding — the game will take your breath away. There are hundreds (if not thousands) of game time hours waiting for you, so make a big pot of coffee and enjoy exploring this vast, wonderful world. You've waited so long for this day, and you deserve it!