Game:
The Elder Scrolls V: Skyrim
Content Type:
Gaming News
Date: May 8, 2014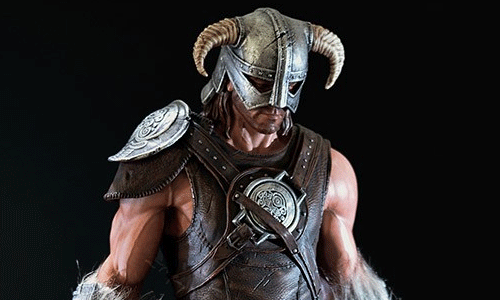 Just a quick heads up for Skyrim and Elder Scrolls collectors — the Bethesda Store is running a special sale on two variations of the Dragonborn statue. Both the Dragonborn Statue and the Dragon Priest Mask Variant are on sale through May 12, 2014 for roughly 33% off.
Savings
The statues aren't cheap. As limited edition collector pieces they command a high price. Normally, the Dragonborn Statue sells for $300 and the Dragon Priest Mask Variant sells for $370. During the course of the sale however, the price drops down to $200 and $250 respectively, definitely putting the price in reach of more collectors and Skyrim fans.
If you're considering adding either of these statues to your collection, you're unlikely to find a better deal. At the time of this article, a quick search on eBay shows that sellers are asking anywhere from $290 to $350 for the Dragonborn  and $387  to $465 for the Variant.
Dragonborn Statues
Both statues are produced by Gaming Heads, the same company who manufactured the ESO: Imperial Edition Molag Bal statues. Unlike the Molag Bal statues however, these collector pieces are cast from high quality poly-stone. The statues were sculpted by the amazing Alejandro Pereira, who based his designs  from the official Skyrim artwork.
Here are the statues' main features:
Dragonborn Statue is limited to only 1,000 pieces worldwide
Dragon Priest Mask Variant is limited to only 250 pieces, and was a Quake Con exclusive
1/6 scale
16 inches tall (including base)
Hand-finished and hand-painted
Dressed in hand-tailored fabrics
Includes deluxe, full color packaging
Hand numbered base
Certificate of authenticity
Dragonborn Statue Pictures
Here are some pictures of the Dragonborn Statue, courtesy of the Bethesda Store: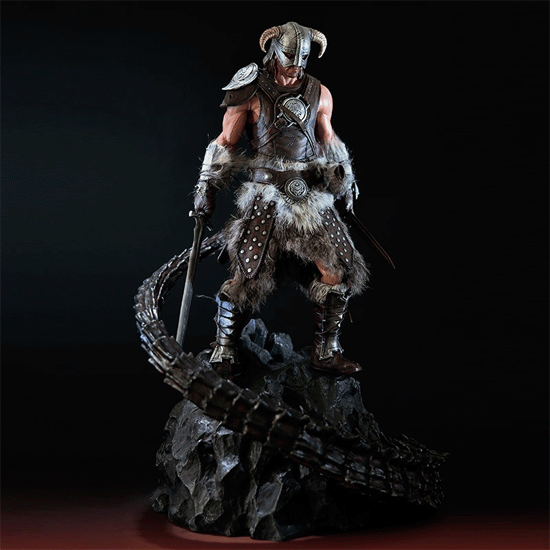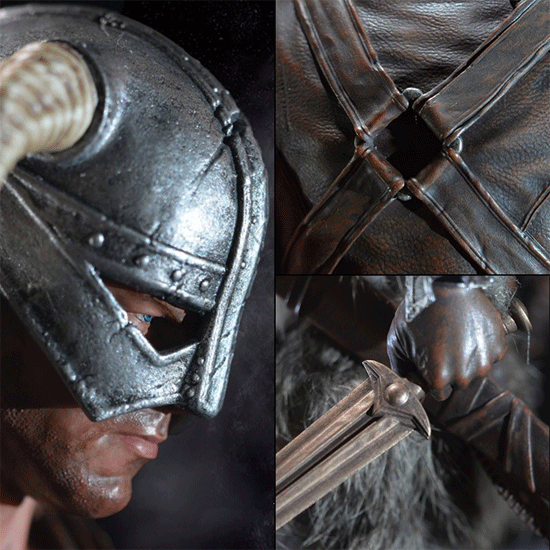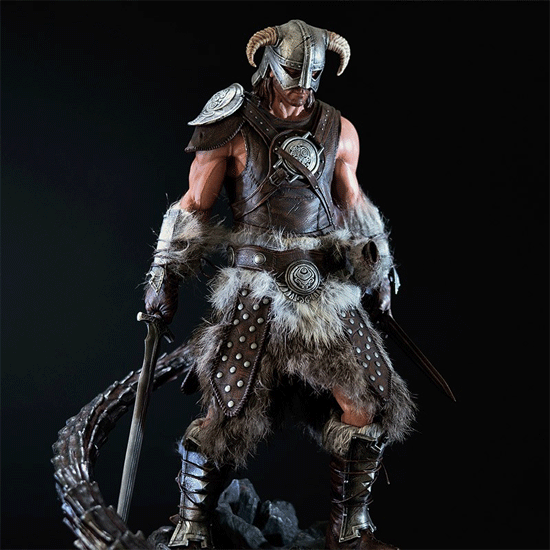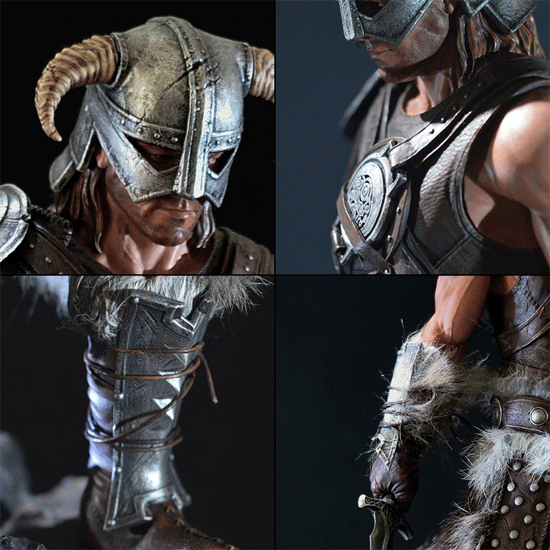 Dragon Priest Mask Variant Pictures
More pictures courtesy of the Bethesda Store: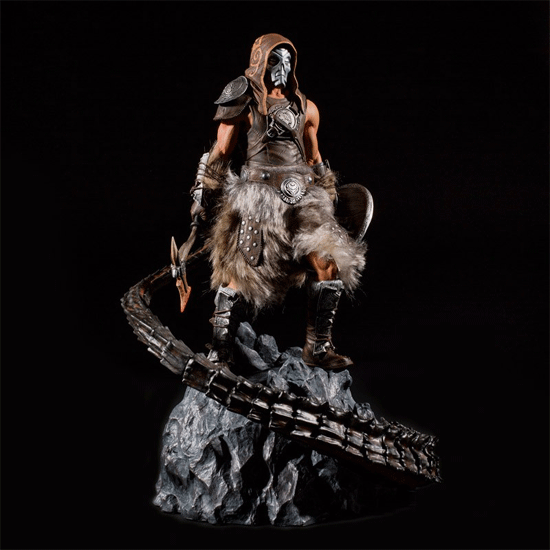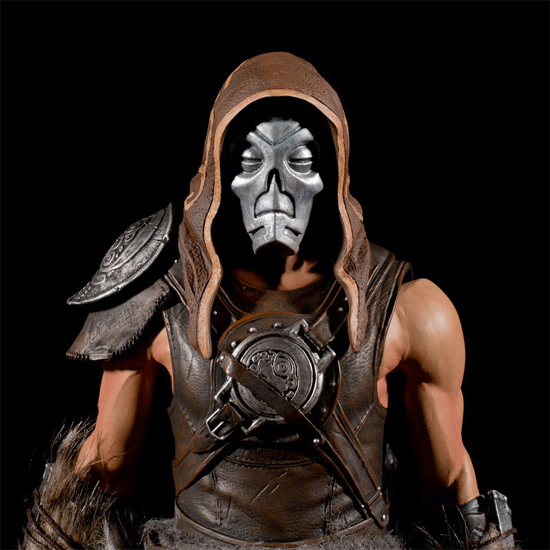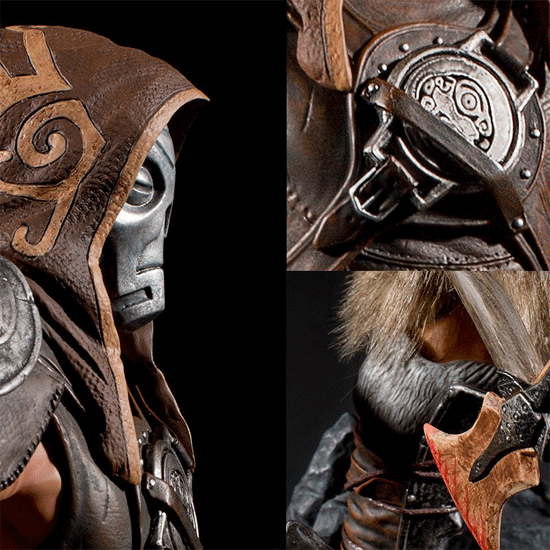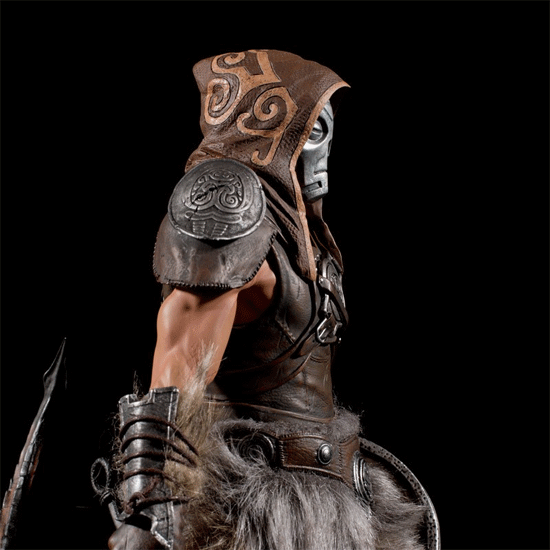 To learn more about the limited time sale, please visit the Bethesda Store:
Click here for the Dragonborn Statue.
Click here for the Dragon Priest Mask Variant.