Game:
Rust
Content Type:
Gaming News
Date: August 12, 2022
This week we saw some highs, and some pretty low lows, with another disappointing skin set for PC, some more fun and cute additions to console, and one absolute must-buy of a skin set.
Console Skins
For this week's skins, we got 3 new sets: A full metal set and a matching roadsign set, a toolset, and a storage set. Overall, a very productive week with a lot of good pieces to pick up. Now, let's jump into the breakdown.
---
PC Skins
This week we saw some decent additions to the PC Rust skins. Personally, I think that some of these are great, but some are a bit lazy. We have a Hoodie and Pants, SAP, SAR, Large Box, and a Roadsign set to look over today. So, let's take a peek!
To be honest, I think this is a set that requires either a matching roadsign, or metal kit. On their own, these pieces don't really stand. If you're willing to invest in something that may or may not progress with next week, I would pick up this set. Just keep in mind that, as a starter to a new set, it is a little risky.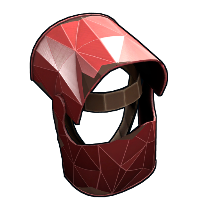 Next, we have another lazy addition to the game. If you have read the previous skin article, you will know that I have some strong opinions regarding cheap and low-effort sets. This set will not be an exception.
Personally, I think this is a very lazy excuse for Facepunch to go with: there are so many talented artists in the Workshop right now, putting out high-quality interesting skins. Rust could choose any one of them and, instead, devs went with a low poly version of the default skin. As you can tell, I am not a fan.
If you aren't in need of a skin set, I highly recommend you avoid this one, even if it's only $0.99 per skin. We want to promote other artists and avoid these basic skins in the future.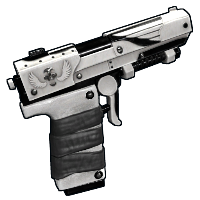 I think these two are very clean and very fitting new skins for both of these weapons. I'm very happy to see that the SAP will finally be getting some much-needed love after almost a year without any skins. Although the same can't be said for the SAR, I still think this is an awesome addition. It fits well into the originally-intended aesthetic of Rust. If you are in need of a SAP or SAR skin, I would highly recommend both of these.
If you have already been collecting the other parts of this set, don't forget to pick up this one! If not, you still can pick this one up, but keep in mind that there are plenty of other skins on the market that can be just as good as this.
---
In conclusion, I think this is a pretty decent week. I'm very curious to see where the Skullkiller set goes. The two weapon skins this week were both a very good fit. Although yet another low-effort skin was added, I think overall this release still holds up fairly well. Remember to just pick up what looks good to you — it's all about what makes you happy to watch the loot disappear from. Hope you enjoy the skins, survivors, and good luck with your wipes!