Game:
Rust
Content Type:
Gaming Guides
In this guide, we will be exploring the Large Oil Rig monument. This guide contains the general strategy and meta for the monument, a map with Crate spawn locations, and callouts so you can more easily navigate the monument. It also has a level-by-level walkthrough for how to clear and effectively loot this intimidating monument.
For info on how to read the map and some more general information about the guide, please refer to the Map Key in the Main Guide.
---
General Info
Large Oil Rig is one of the most lucrative monuments in the game, holding huge amounts of Tier-2 and Tier-3 loot for those who are bold enough to take it. Standing imposing in the middle of the ocean, the monument can seem intimidating, but if you are careful and make use of this guide, you will find that it is much easier to complete than it seems. The loot is worth it.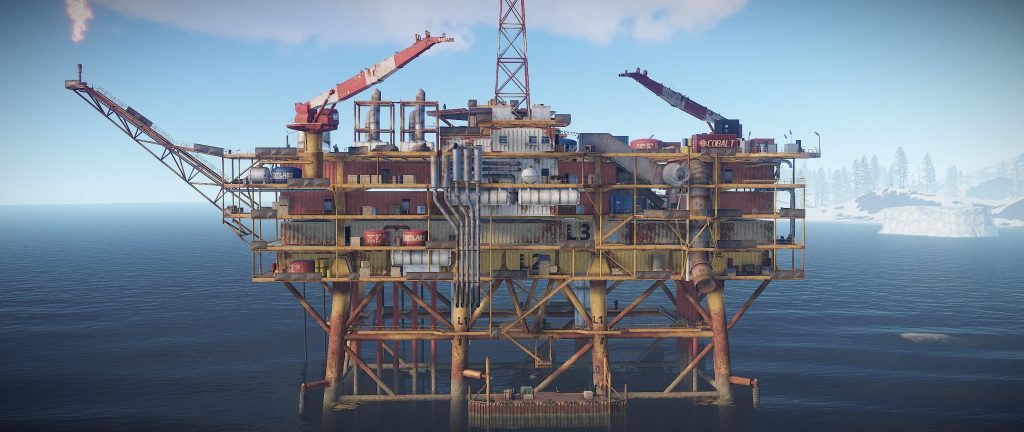 ---
Strategy and Meta
Large Oil Rig is one of the most complex monuments in the game, with so many tricks up its sleeve that it can confuse even experienced players. In order to keep on track, we are going to examine this monument using a walkthrough for each level, from the bottom up.
Level-by-Level Walkthrough
Crates and Callouts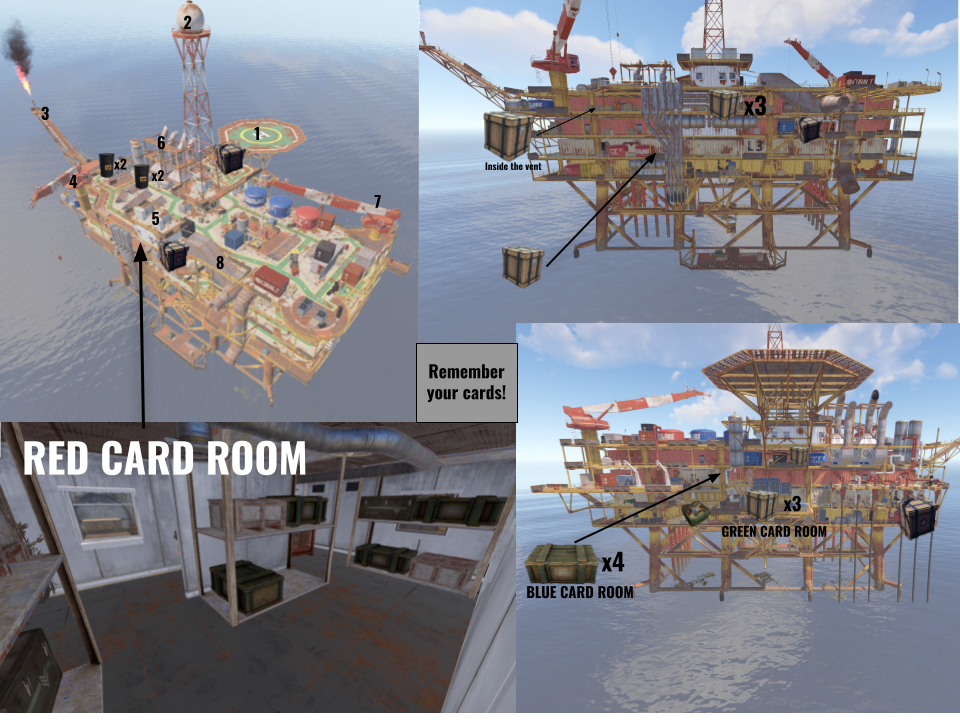 The following callouts correspond to the numbers on the image above:
Helipad
Ball
Flame
Crane 1
Top of Red Room/Red Room
Exhaust Pipes
Crane 2
Ramp
The complexity of Large Oil Rig means that there are many more possible callouts that you could use for the individual levels of the monument. You should confer with your team to come up with ones useful for you — just make sure everyone is on the same page!
---
Large Oil Rig is an incredibly powerful monument, so you should make sure to use this guide to clear it on your next wipe. Afterward, make sure to check out our other Monument Guides for information on the other monuments.