Game:
The Witcher 3: Wild Hunt
Content Type:
Gaming Guides
So you have seen everything you can craft yourself in our other guides, but Geralt requires components to create his equipment to handle the many dangers on the Continent. We have assembled a comprehensive list of all the ingredients for your weapons, armor and other creations in our Component Guide.
In our Complete Crafting Guide, we explained how to craft and obtain materials. The Weapons and Armor Guide displays the various swords and crossbow bolts at your disposal. Now in the Component Guide, we will show you all that you need
The first list will be all the components from the base game; you will find all the materials added with the expansion Blood and Wine below that.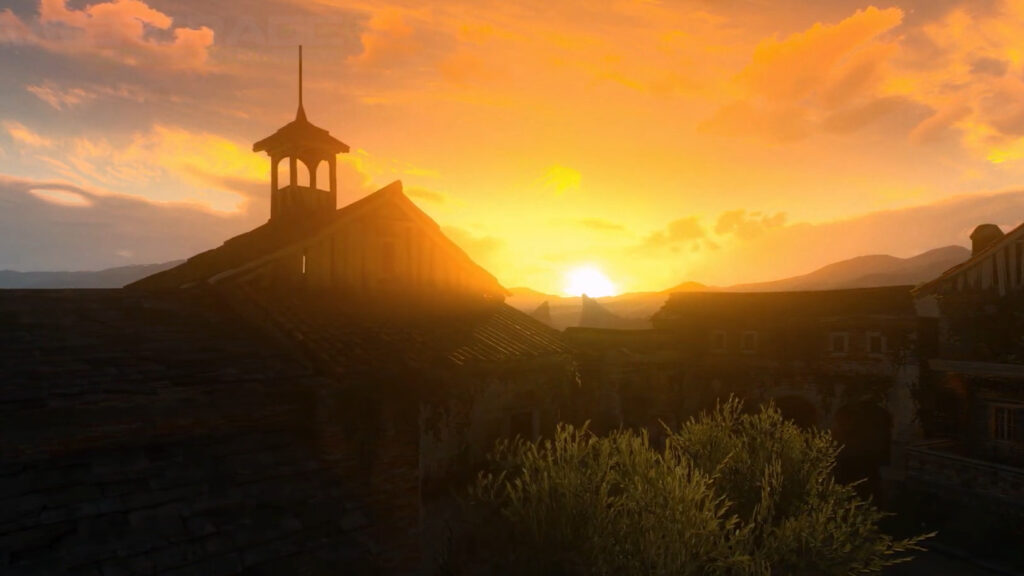 Component Guide
| | | | |
| --- | --- | --- | --- |
| Name | Tier  | Crafted | Dismantled |
| Amber | Magic | N/A | 1x Amber Dust |
| Amber Dust  | Master | N/A | N/A |
| Amber Fragment | Magic | N/A | 1x Amber Dust |
| Amethyst | Magic | N/A | 1x Amethyst Dust |
| Amethyst Dust | Master | N/A | N/A |
| Black Pearl | Magic | N/A | 1x Black Pearl Dust |
| Black Pearl Dust | Master | N/A | N/A |
| Chitinous Shell | Magic | N/A | N/A |
| Coal  | Common | N/A | 1x Ashes |
| Cotton | Common | N/A | N/A |
| Cured Draconid Leather | Relic | 2x Hardened Leather5x Chitinous Shell | 1x Hardened Leather1x Chitinous Shell |
| Cured Leather | Common | 4x Leather Scraps | 1x Leather Scraps |
| Dark Iron Ingot | Master | 2x Dark Iron Ore | 1x Dark Iron Ore |
| Dark Iron Ore | Master | N/A | N/A |
| Dark Steel Ingot | Magic | 1x Dark Iron Ingot1x Steel IngotOr2x Dark Iron ore1x Steel Ingot | 1x Dark Iron Ingot1x Steel Ingot |
| Dark Steel Plate | Magic | 2x Dark Steel Ingot | 1x Dark Steel Ingot |
| Diamond | Magic | N/A | 1x Diamond Dust |
| Diamond Dust | Master | N/A | N/A |
| Dimeritium Ingot | Relic | 2x Dimeritium OreOr1x Dimeritium Ore1x Glowing Ore Ingot | 1x Dimeritium Ore |
| Dimeritium Ore | Relic | 1x Dark Steel Ingot1x Meteorite Silver Ingot | 1x Glowing Ore |
| Dimeritium Plate | Relic | 2x Dimeritium Ingot | 1x Dimeritium Ingot |
| Dragon Scales | Magic | N/A | 1x Chitinous Shell |
| Dwarven Armorer's Tools | Master | N/A | N/A |
| Dwarven Whetstone | Master | N/A | N/A |
| Dye | Common | N/A | N/A |
| Elven Armorer's Tools | Common | N/A | N/A |
| Elven Whetstone | Common | N/A | N/A |
| Emerald | Magic | N/A | 1x Emerald Dust |
| Emerald Dust | Master | N/A | N/A |
| Endrega Armor Plates | Magic | N/A | 1x Chitinous Shell |
| Feather | Common | N/A | 1x Ashes |
| Fiber | Common | N/A | 3x Ashes |
| Flawless Amber | Relic | N/A | 1x Amber |
| Flawless Amethyst | Relic | N/A | 1x Amethyst |
| Flawless Diamond | Relic | N/A | 1x Diamond |
| Flawless Emerald | Relic | N/A | 1x Emerald |
| Flawless Sapphire | Relic | N/A | 1x Sapphire |
| Fur Scrap | Common | N/A | 1x Leather Scraps |
| Glowing Ore | Relic | N/A | N/A |
| Glowing Ore Ingot | Relic | 2x Glowing Ore | 1x Glowing Ore |
| Gnomish Armorer's Tools | Magic | N/A | N/A |
| Gnomish Whetstone | Magic | N/A | N/A |
| Gold Nugget | Master | N/A | N/A |
| Gold Ore | Master | N/A | N/A |
| Hardened Leather | Magic | 1x Cured Leather4x Wax | 1x Cured Leather1x Oil |
| Hardened Timber | Magic | 2x Timber1x Resin | 1x Timber1x Resin |
| Infused Crystal | Relic | 2x Infused Shard | 1x Infused Dust |
| Infused Dust | Magic | 1x Powdered Monster Tissue1x Monster Essence | N/A |
| Infused Shard | Magic | 2x Infused Dust | 1x Infused Dust |
| Iron Ingot | Common | 2x Iron Ore | 1x Iron Ore |
| Iron Ore | Common | N/A | N/A |
| Leather Scraps | Common | 4x Leather Straps | 1x Leather Straps |
| Leather Straps | Common | N/A | N/A |
| Lesser Glyph of Infusion | Magic | 1x Silk1x Powdered Pearl1x Feather1x Monster Blood | 1x Silk1x Powdered Pearl1x Feather1x Monster Blood |
| Lesser Runestone | Magic | 1x Black Pearl Dust1x Infused Dust | 1x Infused Dust |
| Linen | Common | 4x Thread | 4x Thread |
| Meteorite Ingot | Master | 2x Meteorite Ore | 1x Meteorite Ore |
| Meteorite Ore | Master | N/A | N/A |
| Meteorite Silver Ingot | Magic | 1x Meteorite Ingot1x Silver Ingot | 1x Meteorite Ingot1x Silver Ingot |
| Meteorite Silver Plate | Magic | 2x  Meteorite Silver Ingot | 1x Meteorite Silver Ingot |
| Monster Blood | Relic | N/A | N/A |
| Monster Brain | Relic | N/A | N/A |
| Monster Carapace | Relic | N/A | 1x Cured Draconid leather1x Chitinous Shell |
| Monster Claw | Relic | N/A | N/A |
| Monster Ear | Relic | N/A | N/A |
| Monster Egg | Relic | N/A | N/A |
| Monster Essence | Relic | N/A | N/A |
| Monster Eye | Relic | N/A | N/A |
| Monster Feather | Relic | N/A | N/A |
| Monster Hair | Relic | N/A | N/A |
| Monster Heart | Relic | N/A | N/A |
| Monster Hide | Relic | N/A | 1x Hardened Leather1x Monster Blood |
| Monster Liver | Relic | N/A | N/A |
| Monster Saliva | Relic | N/A | N/A |
| Monster Tongue | Relic | N/A | N/A |
| Monster Tooth | Relic | N/A | N/A |
| Nails | Common | N/A | 1x Iron Ore |
| Oil | Common | N/A | N/A |
| Pearl | Magic | N/A | 1x Powdered Pearl |
| Powdered Monster Tissue | Relic | N/A | N/A |
| Powdered Pearl | Master | N/A | N/A |
| Resin | Common | 2x Sap | 1x Sap |
| Rope | Common | N/A | 1x Twine 1x Resin |
| Ruby | Magic | N/A | 1x Ruby Dust |
| Ruby Dust | Master | N/A | N/A |
| Sap  | Common | N/A | N/A |
| Sapphire | Magic | N/A | 1x Sapphire Dust |
| Sapphire Dust | Master | N/A | N/A |
| Silk | Common | 2x Linen | 2x Linen |
| Silver | Master | N/A | N/A |
| Silver Ingot | Master | 10x SilverOr2x Silver Ore | 1x Silver Ore |
| Silver Ore | Master | 5x Silver | 1x Silver |
| Silver Plate | Master | 2x Silver Ingot | 1x Silver Ingot |
| Siren Vocal Cords | Relic | N/A | N/A |
| Steel Ingot | Master | 1x Iron Ingot1x CoalOr2x Iron Ore1x Coal | 1x Iron Ore |
| Steel Line | Common | 1x Steel Ingot | 1x Steel Ingot |
| Steel Plate | Relic | 2x Steel Ingot | 1x Steel Ingot |
| String | Common | 2x Thread | 2x Thread |
| Thread | Common | 2x Cotton | 2x Cotton |
| Timber | Common | N/A | 1x Ashes |
| Twine | Common | 2x Cotton | 4x Fiber |
| Venom Extract | Relic | N/A | N/A |
| Wax | Common | N/A | N/A |
| Wire | Common | N/A | 1x Iron Ore |
| Zerrikanian Powder | Magic | 1x Coal 5x Saltpeter1x Sulfur | N/A |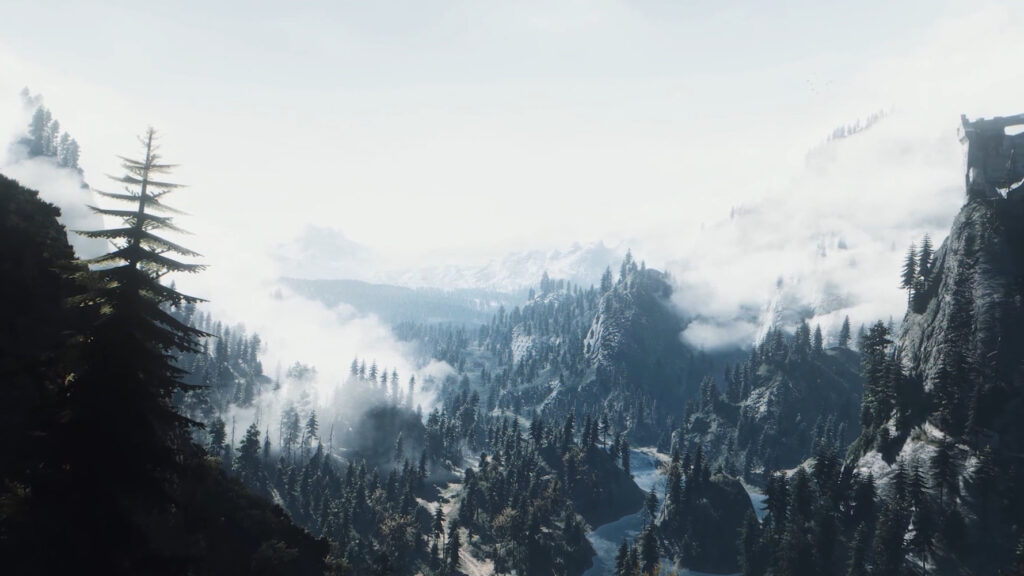 Blood And Wine Component Guide
| | | | |
| --- | --- | --- | --- |
| Name | Tier | Crafted | Dismantled |
| Acid Extract | Relic | N/A | N/A |
| Azurite | Master | N/A | N/A |
| Copper Ingot | Magic | 2x Copper Ore | 1x Copper Ore |
| Copper Ore | Master | 5x Unrefined Copper Ore | 1x Unrefined Copper Ore |
| Copper Plate | Magic | 2x Copper Ingot  | 1x Copper Ingot |
| Cupronickel Ore | Master | 3x Unrefined Copper Ore1x Hunk Of Nickel | 1x Unrefined Copper Ore1x Hunk Of Nickel |
| Dark Iron Plate | Master | 2x Dark Iron Ingot | 1x Dark Iron Ingot |
| Dye Solution | Magic | N/A | N/A |
| Enriched Dimeritium Ingot | Relic | 2x Enriched Dimeritium Ore | 1x Enriched Dimeritium Ore |
| Enriched Dimeritium Ore | Relic | 1x Dimeritium ore1x Orichalcum Ore1x Acid Extract | 1x Glowing Ore Ingot1x Orichalcum Ore1x Green Gold Ore |
| Enriched Dimeritium Plate | Relic | 2x Enriched Dimeritium Ingot | 1x Enriched Dimeritium Ingot |
| Green Gold | Master | N/A | N/A |
| Green Gold Ingot | Magic | 2x Green Gold Ore | 1x Green Gold Ore |
| Green Gold Ore | Master | 4x Golden Nugget5x Silver1x Unrefined Copper OreOr 4x Green Gold | N/A |
| Green Gold Plate | Magic | 2x Green Gold Ingot | 1x Green Gold Ingot |
| Hunk Of Nickel | Master | N/A | N/A |
| Infused Slyzard Hide | Relic | 1x Cured Draconid Leather1x Infused Crystal  | 1x Hardened Leather1x Chitinous Shell1x Infused Dust |
| Malachite | Master | N/A | 1x Unrefined Copper Ore |
| Monster Carapace | Relic | N/A | N/A |
| Monster Pincer | Relic | N/A | N/A |
| Monster Spore | Relic | N/A | N/A |
| Monster Stomach | Relic | N/A | N/A |
| Monster Vine | Relic | N/A | N/A |
| Monster Wing | Relic | N/A | N/A |
| Nickel Ore | Master | 5x Hunk Of Nickel | 1x Hunk Of Nickel |
| Orichalcum | Magic | N/A | N/A |
| Orichalcum Ingot | Relic | 2x Orichalcum Ore | 1x Orichalcum Ore |
| Orichalcum Ore | Magic | 4x Green Gold3x Unrefined Copper Ore1x Hunk Of NickelOr4x Orichalcum | 1x Orichalcum |
| Orichalcum Plate | Relic | 2x Orichalcum Ingot | 1x Orichalcum Ingot |
| Unrefined Copper Ore | Master | N/A | N/A |