Content Type:
Gaming News
Date: February 20, 2021
Diablo IV's game director Luis Barriga answered fan questions today during the Diablo Q&A, and gave us some interesting new details about the upcoming entry in the Diablo franchise. While yesterday's D4 update focused on Rogue class features and the game's open-world features, today we not only got some new info on the Rogue, but also additional details regarding the Druid class, online play, and other features.
Barriga revealed in his very first answer that the no class would be gender locked, which is great news for RPers everywhere — freedom of customization is an important element in any good RPG, even one focused on loot and action. We also learned that while the special mechanic for the Rogue, specialization, will be accomplished through class quests, not all classes are guaranteed to have their own quests. Barriga said that they wanted every class to have a unique mechanic, and that quests weren't the only way they were adding unique mechanics to classes.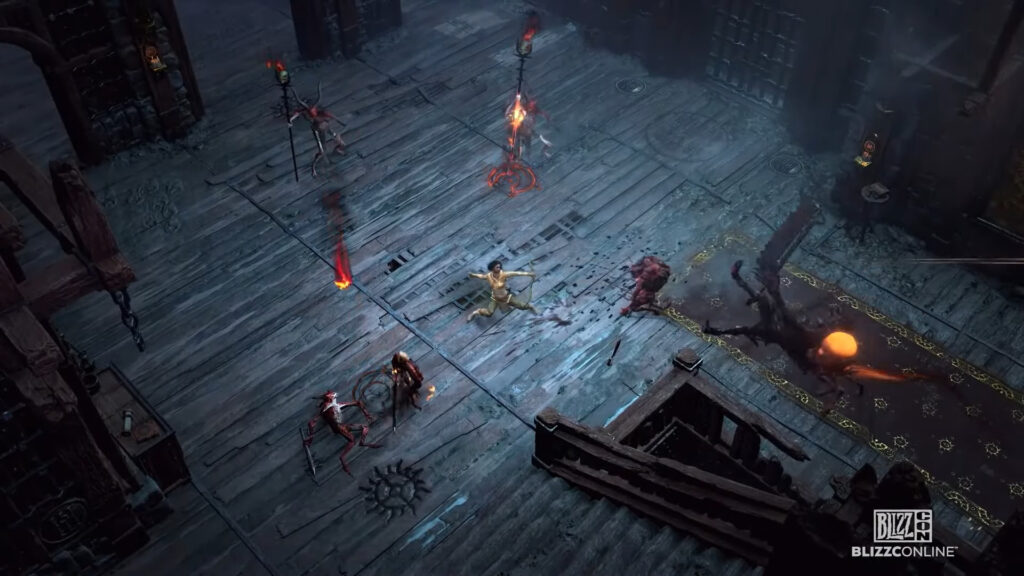 The Druid class was also touched on, and it was confirmed that people who want to play transformed in combat should be able to remain in animal form for most of the time. Barriga told viewers that "…if deep in your heart you're a werewolf… you will be able to be a werewolf the majority of the time in combat". You will have to shapeshift back to human in order to ride your horse, however. No bears riding horses in Sanctuary, sorry.
Player to player trading has been confirmed for D4, as well as the presence of a "clan bank", where it sounds like you can take or add items to a shared clan stash. The game will have couch co-op, so buy an extra controller!
We got a few interesting lore details from today's Q&A: In response to the question of whether or not we would see angel meddling in Sanctuary after Lillith's return, Barriga responded "Technically yes". In response to the question "Were we ever close to Inarius' prison during our Diablo adventure, Barriga gave a "no". He also answered some yes or no questions that provided a few more tidbits: D4 will include transmogrification and town portal scrolls and books, but will not include fishing.
To see the entire Q&A, you can watch the full Blizzcon Day 2 Livestream:
Are you hyped for Diablo IV yet? What do you think of the latest updates and news? Let us know in the comments!