Content Type:
Gaming News
Date: February 3, 2021
A recent report from Bloomberg shed some light on changes Activation Blizzard are making internally, including moving the development studio Vicarious Visions into the Blizzard Entertainment division to work on a possible Diablo II remaster. Vicarious Visions has been underneath publisher Activision since 2005, and is the team that developed the favorably received Tony Hawk's Pro Skater 1 + 2.
According to Bloomberg's Jason Schreier, Vicarious Visions has been working on the Diablo franchise alongside Blizzard since last year, and part of their work now includes a planned remake of Diablo II. Initially, the remake was supposed to be developed by Team 1, a team within Blizzard focused on reworking older Blizzard titles. However, the recently released Warcraft III: Reforged was universally panned, with an impressively low 0.6 Metacritic User score. Team 1 has apparently been dissolved following their failure with the Warcraft III remaster, and the Diablo IV team is now set to work on the Diablo II remake alongside Vicarious Visions.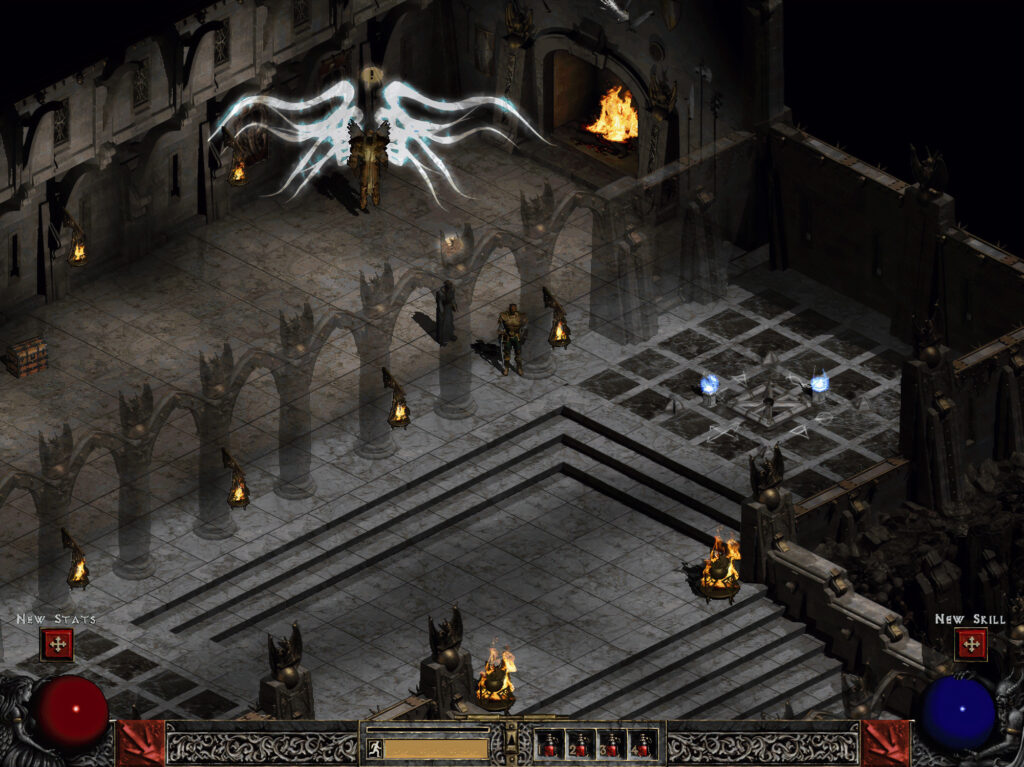 It's a sad, quiet death for Team 1, who developed the RTS classic Starcraft as well as the less successful but worthwhile MOBA Heroes of the Storm. Schreier's sources say Team 1 members either left for other studios, or are attempting to find other gigs within Blizzard.
Given Vicarious Visions track record with previous remakes (they had success with a Crash Bandicoot remaster back in 2017), it makes sense that they've been tapped to assist with a Diablo II remaster, though it's still unclear how the work is being divvied up among the various Blizzard Entertainment teams. That being said, with the shift in focus from products to finances that seems to be occurring within Activision Blizzard, this shuffling of development teams smells suspiciously like business people making development decisions; all Diablo franchise fans can do is wait patiently to see how it all turns out for their beloved ARPG.
Regardless of internal issues, a potential Diablo II remaster is exciting news, and we can only hope that Blizzard Entertainment finds a way to put Vicarious Visions' apparent talent for revitalizing old games to good use. Diablo II is still considered by many to be one of the greatest Action RPGs of all time, and a more than worthy follow-up to the genre-defining Diablo. Blizzard has yet to officially announce a Diablo II remake, but perhaps we'll get more news regarding upcoming Diablo projects during BlizzCon later this month.
What features would you most want to see in a Diablo II remaster? Let us know in the comments!
Images are upscaled D2 screenshots, and were created by Reddit user u/Indoflaven