Game:
Hearts of Iron IV
Content Type:
Gaming Guides
Choosing a naval doctrine is one of the most important decisions you'll make in every Hearts of Iron campaign. They provide pivotal bonuses to certain aspects of your navy that can make the difference between victory and defeat. Which doctrine you choose will primarily depend on your goals with the navy and your naval composition.
---
While in the past, trade interdiction was the single best naval doctrine, this is no longer the case. Trade interdiction lost the visibility bonuses for surface ships that made it so powerful, bringing it back in line with the other doctrines.
Fleet In Being
Choose Fleet In Being if: You plan to use a traditional, well-balanced navy OR if you can't decide.
With Trade Interdiction being dethroned, Fleet in Being is now considered the best all-around naval doctrine thanks to its bonuses to all ship types. Its bonuses are focused on capital and screening ships, making it the strongest doctrine for buffing your surface ships.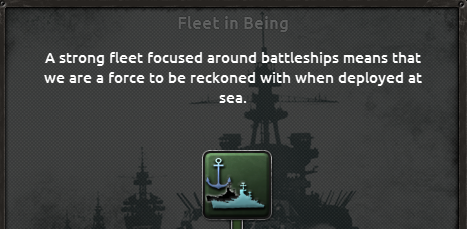 Trade Interdiction
Choose Trade Interdiction if: You plan to mostly use submarines and perform convoy raiding missions.
Despite the nerfs, Trade Interdiction remains a great choice for players choosing to mostly use submarines. It is also a great choice for countries that don't have the industry to afford a large navy, since submarines are cheap to produce.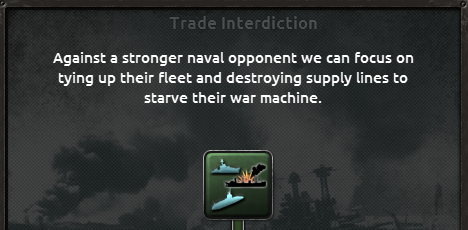 Base Strike
Choose Base Strike if: You are using aircraft carriers OR plan to skip a navy and use naval bombers.
For any country that heavily uses carriers like Japan or the US, Base Strike is a must-have doctrine. It makes both the carriers and the screening ships around them substantially stronger. Additionally, the bonuses to naval bombing making it a viable choice even if you decide not to build a navy and exclusively use an air force to control the seas.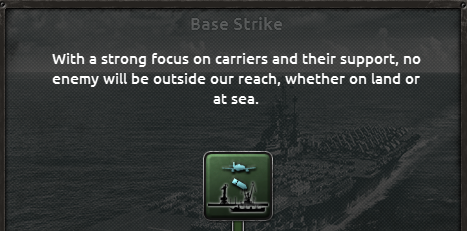 ---
The process of selecting a naval doctrine in Hearts of Iron IV is pretty simple, particularly compared to other aspects of the game like designing ships. Simply choose the one that best fits your naval archetype and you'll be golden. With the right doctrine granting powerful bonuses to your ships, you should be able to dominate the seas.