Content Type:
Gaming News
Date: June 7, 2021
Terra Nil, developed by Free Lives (of Broforce) and published by Devolver Digital, just may be the freshest take on city builders yet. Instead of cramming as many buildings as possible into your little square of land, your goal is to rejuvenate the eco-system of a barren wasteland. You'll traverse the planet as you restore biodiversity, fix the climate, and even clean up your machinery once you've finished making the place green again.
The game will have multiple regions with their own procedurally generated maps, so the game should offer a fair amount of replayability. Players will be tasked bringing water to an area, cleansing the soil, and then slowly introducing flora and fauna to the rejuvenated landscape.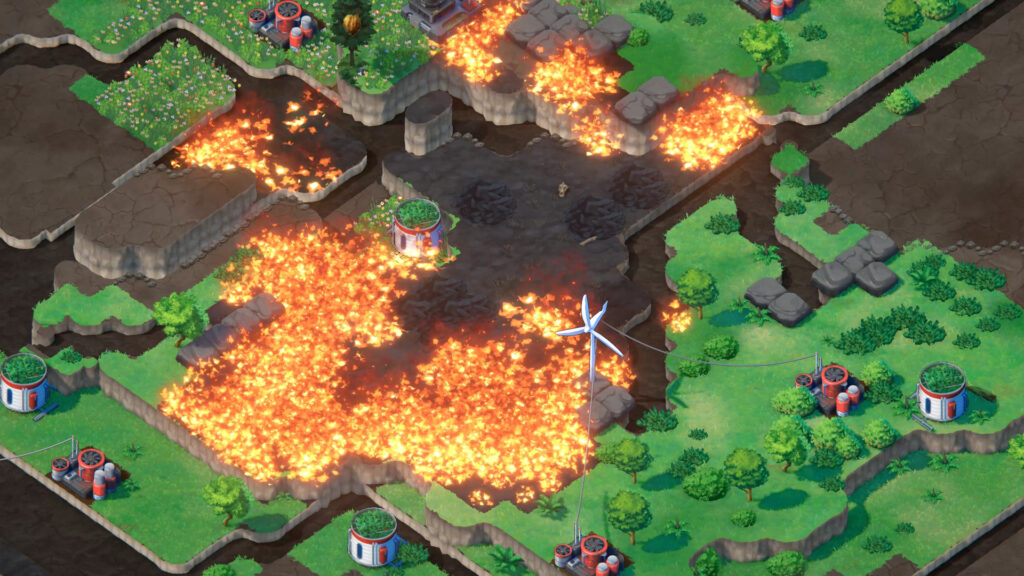 Restoring a planet's eco-system is a fantastic concept for a game, and also a rather timely message about the possible future of our own planet. Personally, I'm excited to finally play a city-builder where I can be the "good guy" rather than a cold, capitalist min-maxer. A playable demo releases June 16th as part of Steam Next Fest, but we were lucky enough to snag an early copy, so we'll have a review of the demo out soon — watch this space!
Once the demo releases, you'll be able to download it from Terra Nil's Steam page. The game actually started out on itch.io, and you can go play the free original version now while you wait for the release of the upcoming commercial version. It includes quite a few levels to play through, and should easily tide you over until June 16th. You could also go outside and plant a few trees while you wait, too.