Content Type:
Gaming News
Date: November 5, 2021
November can be tough for many game companies. With the holiday season coming up, there's a lot of pressure to stand out among competitors in order to impress investors. Q2 reports are often used as retrospectives by investors in order to evaluate how the company did for that year, informing future decisions.
It is no wonder then that certain companies crack under the pressure, while certain others tend to thrive thrive during the holiday season. Nintendo certainly seems to be in the latter category, judging by their Q2 investor report.
Near the top of the report, Nintendo lists statistics on the Nintendo Switch, and for good reason. The 2017 hybrid console appears to be crushing it, with over 90 million units sold, putting it on track to become Nintendo's best-selling home console of all time.
It is also likely that it will surpass the Playstation 4 in hardware sales as early as 2022 based on Nintendo's forecasts, despite being released 4 years after Sony's massively successful system. This has no doubt pleased investors, particularly after the Big N's previous home console, the Wii U, failed commercially.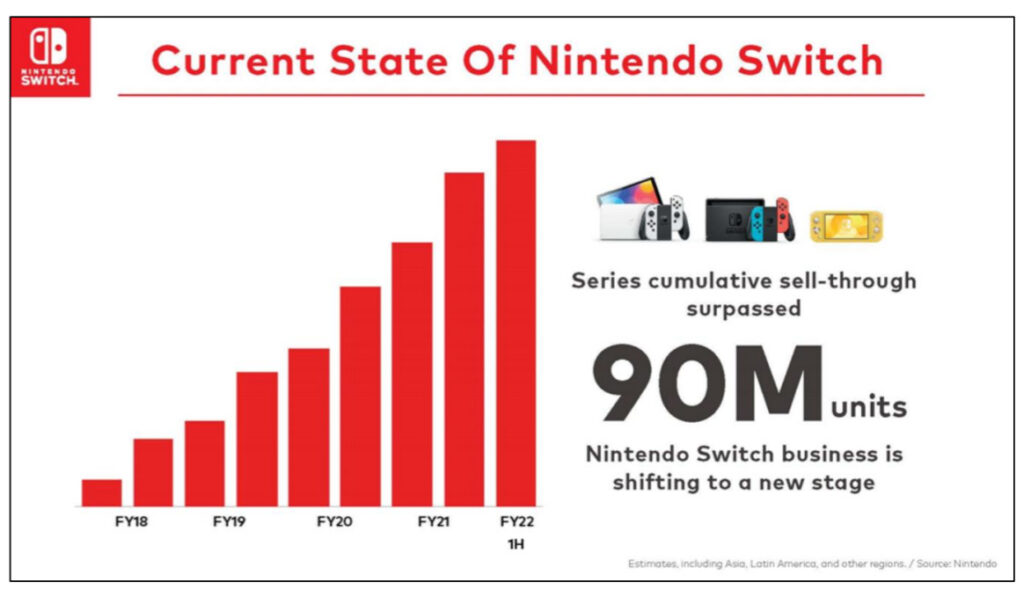 The report goes on to mention that a significant part of these sales are to people who already own a Switch. They state that it is becoming increasingly common for their users to own an original 2017 Switch model, plus a Switch Lite or Switch OLED model.
Also, despite the minor controversy surrounding their Nintendo Switch Online + Expansion Pack announcement from last week, it would appear that Nintendo Switch Online is also doing phenomenally. Specifically, Nintendo states that the service has over 32 million members, which corresponds to over 1/3rd of Nintendo Switch consoles.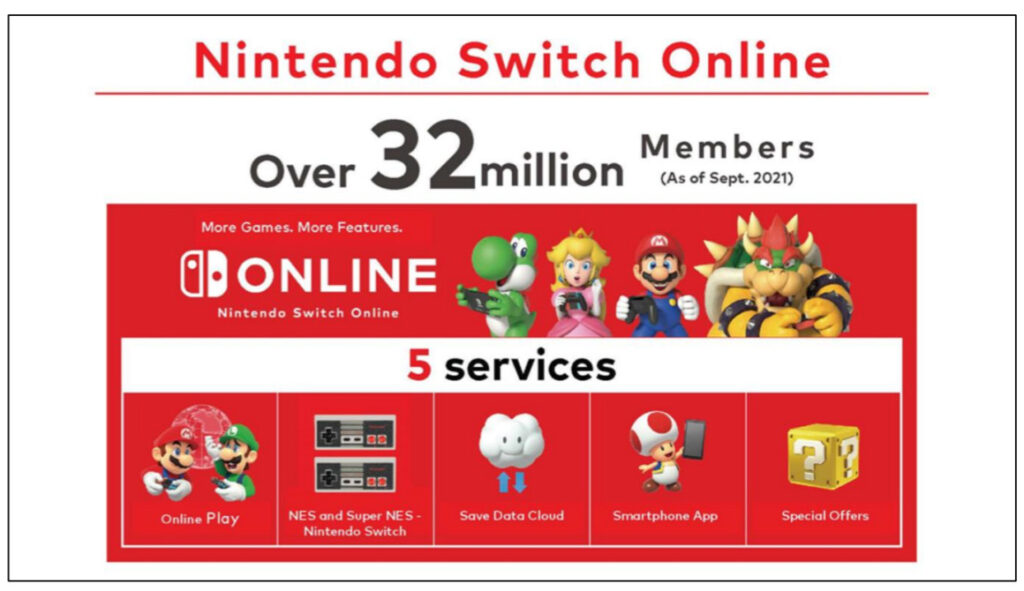 But underneath all the humble-bragging, the investor report contains one piece of important news: the new "integrated hardware-software" system that was mentioned in their September corporate policy briefing is still very much happening. The report lists "20XX" as the release date, and "sometime this century" is kind of vague, but it is mention repeatedly in their various reports, suggesting that it is being actively worked on.
It's easy to guess why Nintendo is being so vague about it. The Switch is selling like hot cakes, and announcing a new console at this point could potentially slow sales down. So it's understandable that they don't mention a precise release date, though that in turn appears to have caused a flurry of rumours and gossip on the topic.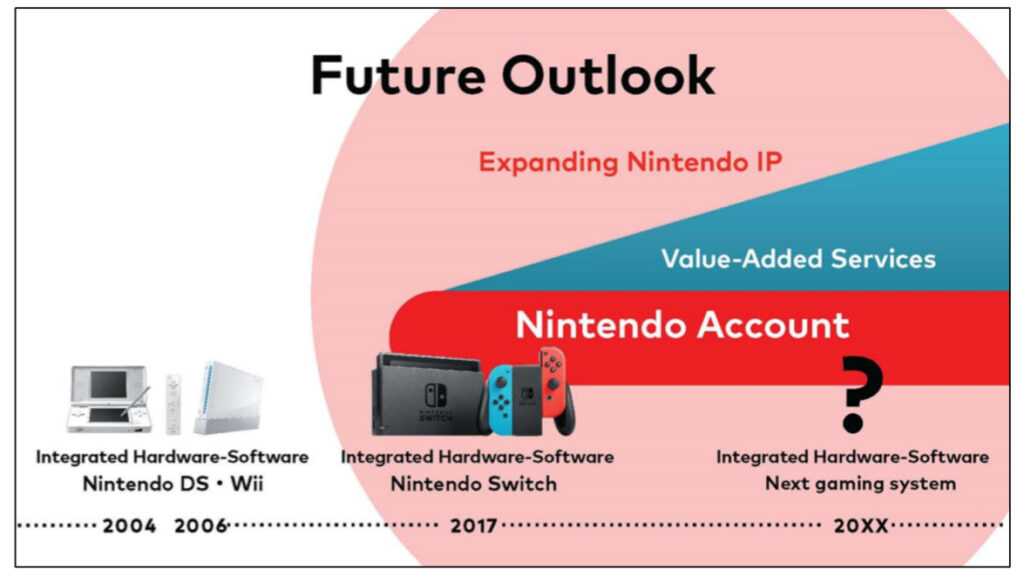 Of course, the release date is not all we know about it. Nintendo president Shuntaro Furukawa stated that it is an integrated hardware-software system, which is the designation that Nintendo has given to its systems that use their hardware in creative ways, like the Wii and DS. Furthermore, it will continue using the now-established Nintendo accounts system, which is constantly being expanded to support more and more of Nintendo's services, ranging from their home consoles to their smartphone apps.
There is a possibility that we get more news about this new system during this year's The Game Awards show. However, It is more likely that we hear nothing about it this year, as Nintendo seems to have shifted its focus on software rather than hardware for the time being, with big titles such as The Legend of Zelda: Breath of the Wild 2 and Splatoon 3 releasing in 2022.
It is currently unknown whether this is a brand new system, or if it is the long-fabled "Switch Pro" system that has been rumoured to be in the works by major outlets such as Bloomberg for multiple years now. The rumour mills are turning wildly regardless, as is usually the case with new consoles, but at least now they are slightly more credible.
---
What do you think about Nintendo's report? Are you excited about a new Nintendo system — potentially the long-rumoured Switch Pro — or do you prefer that they keep supporting the Switch instead? Let us know in the comments below!