Content Type:
Gaming News
Date: November 5, 2021
In a move that will certainly disappoint fans of the Diablo and Overwatch series, Blizzard has decided to postpone the releases of both Diablo IV and Overwatch 2. But there was no noise over this news, and in fact most people may be completely unaware that it even happened. That's because Blizzard made the announcement in their Q3 investor report, which is highly atypical and suggests that Blizzard may have wanted to keep it on the down-low.
Even more peculiarly, the games were delayed indefinitely and there is no mention of a projected release date. But then again, there was never one to begin with. There are hints that Blizzard aimed for them to be released in 2022 (with multiple statements in the report suggesting so) with the aim of creating a "financial uplift" following a very turbulent 2021 for the company.
Yet the question remains, how can they be postponed when there was never a release date for them to begin with? Something is amiss.

There are rumours that the games are being pushed back by one year, meaning a projected 2023 release. That would certainly make a lot of sense given the financial trouble Blizzard has been in this year — they likely do not want their content drought to keep going any longer than absolutely necessary. They need these new big titles to make a splash and put them financially back on track.
Regardless, it would appear that investors are not happy about this. Activision Blizzard, Inc (ATVI) stock had just barely begun making a recovery after a disastrous 2nd quarter, with an impressive 10% increase over just 1 month thanks to the extremely successful release of Diablo II: Resurrected back in September. That recovery was cut short following the investor report, with Blizzard stock tanking by a massive ~17% the day after it became public — the most abrupt drop in the company's history.
At this point, executives at the company are probably desperate for some good news to help stop the bleeding. The stock value of the company has dropped by 32% relative to its 2021 peak, reaching a 2 year low. There seems to be no end to its free-fall, which is unlikely to generate confidence in investors.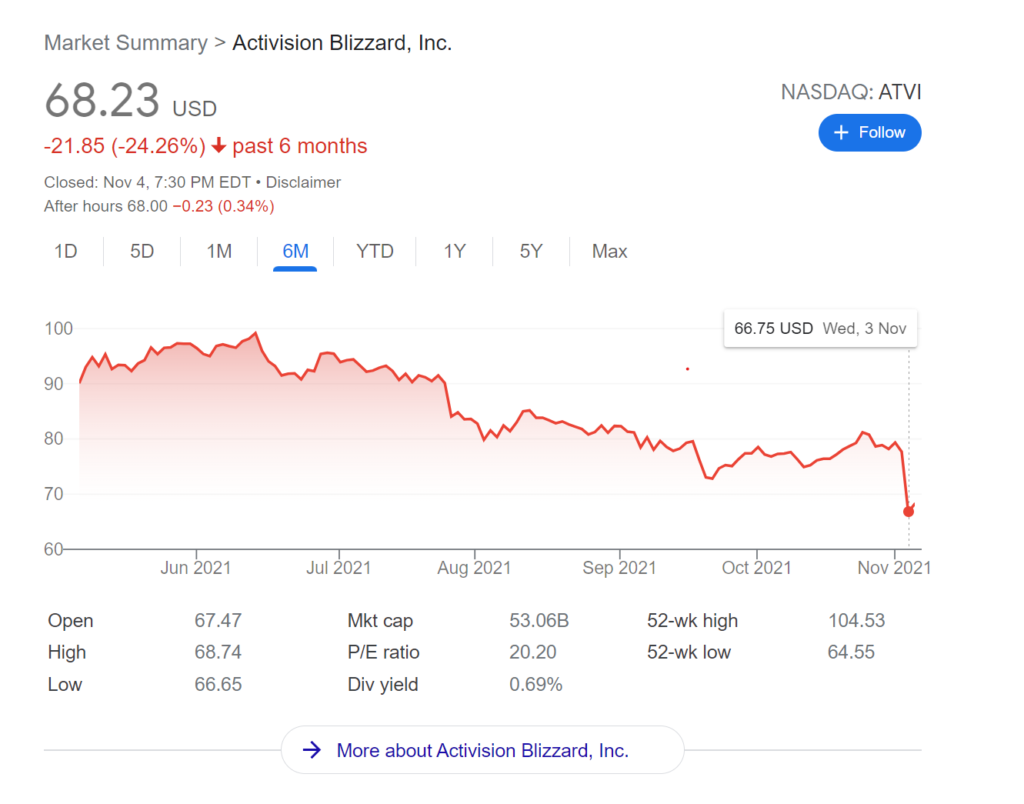 But good news just does not appear to be in the cards for Blizzard, while bad news keeps piling up. The company canceled their massively popular BlizzConline event, which was planned for early 2022 and is usually held annually as a venue for the company to announce their new titles, as well as new content for their existing titles.
To make things worse, on the same day of the investor report, Blizzard co-leader Jen Oneal announced she will be leaving the company at the end of 2021, after holding that title for just 3 months. It is improbable that these two announcements are coincidental, and a shake-up that massive cannot be good for the company, particularly following their recent efforts to promote the representation of women both in their games and on the corporate side.
This comes after news of more than 20 employees "exiting" the company just 2 weeks ago. There is a lot of concern over the future of Blizzard, which appears to be suffering from a serious understaffing problem. World of Warcraft is currently undergoing a long content drought, TBC Classic is facing massive population problems and Diablo 3 feels completely abandoned at this point.
Blizzard has not released a new title since Overwatch in 2016, which has flatlined in popularity after its massively successful release. The e-sports side is underperforming, to say the least, as the company invested millions of dollars only to be met with a lukewarm response from fans.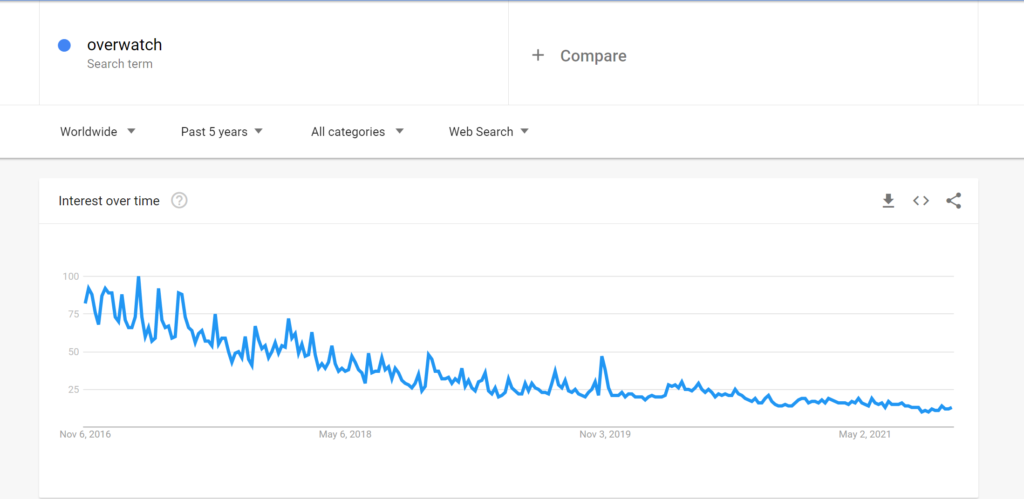 It would be a bit of an understatement to say that Blizzard really needed Overwatch 2 and Diablo IV to bail them out of the trouble they are in. That's why their indefinite delay raises many questions as to how the company plans to recover, or if this is it for Blizzard, who once used to dominate the world of PC gaming.
As a long-time Blizzard fan who is currently engrossed in Diablo 2: Resurrected, I would sincerely hope the latter is not true. Alas, it is becoming increasingly more probable with every piece of negative news that comes out regarding the company. One can only hope that does not turn out to be the case and Diablo IV turns out to be the masterpiece I know it can be, when it is finally released.