Content Type:
Gaming News
Date: August 25, 2021
Gamescom began today, and kicked off the 3-day event with a bang. ONL showcased dozens of trailers, reveals, and updates to a wide variety of games, from PlayStation exclusives to one-man indie games. With over two hours of trailers, interviews, and more, it's a lot to sift through — so we did it for you! If you're looking for a specific game, you can use the Contents box above to find it.
Here's everything that was revealed or showcased during Gamescom Opening Night Live:
King of Fighters 15
Release Date: February 17th, 2022
The fighting series has been running since 1994, and the latest entry is set to bring back a ton of fan favorites, and 3v3 team battles will be returning as well. KOF 15 will feature 39 fighters, including all the past heroes. The trailer also promised a "new level of speed and excitement", which is vague but sure sounds nice.
Nine to Five
Release Date: TBD
The 3v3v3 tactical shooter got a new trailer, but no release date as of yet. Looks like another generic military shooter, though the three-team dynamic is new. The Steam description suggests "collaboration and smart teamplay is what gets the job done", which probably just means it's a nightmare if you can't play with friends. The 15-minute cap on game length is nice though! The trailer tells you "Your new career starts soon"; I know games are supposed to be a grindy time-sink, but I'm worried that they're truly turning into jobs now.
Bus Simulator 21
Release Date: September 7th, 2021
Speaking of jobs, if your day job is too exciting and engaging, maybe you want to go home and do something dull and repetitive. If so, it looks like Bus Simulator 21 is the game for you. The trailer showed a bus driving around a city, and that was kind of it.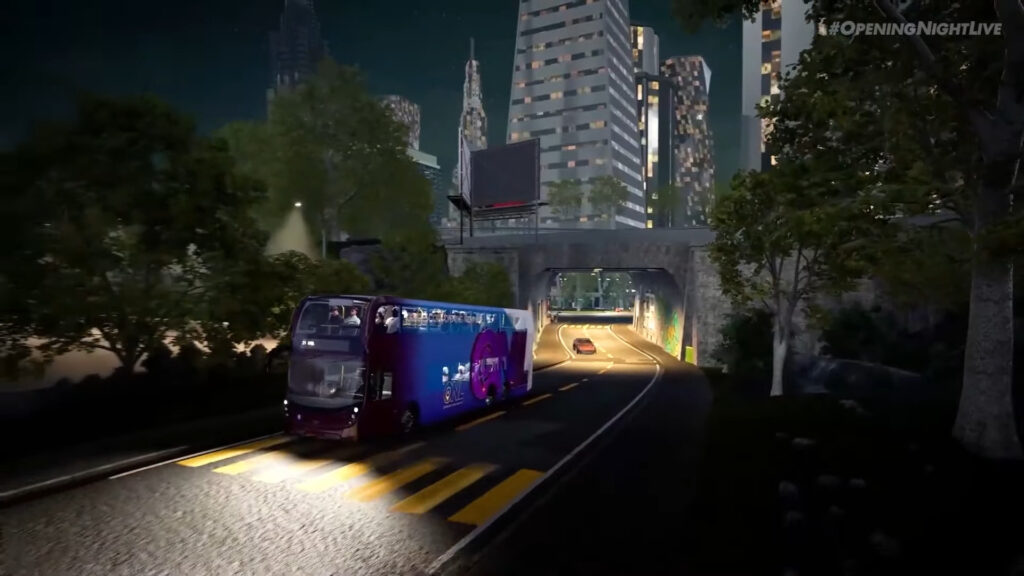 Houses of Ashes
Release Date: October 22nd, 2021
The latest in the Dark Pictures Anthology, this spooky story-driven adventure game is set in Iraq, mostly underground in caves and creepy ruins. Looks like your foes will be both local military and some type of demony, monstery type things. The usual narrative choices from the previous Dark Pictures games appear to be present, as does the corny acting.
Dolmen
Release Date: TBD
The trailer for this "cosmic horror action RPG" showed off some cool environments and some interesting alien designs, but didn't reveal what the game actually plays like. The setting and overall vibe seem interesting, but it's probably safe to reserve judgment until we see some gameplay footage. All we know so far is that an interdimensional rift has opened up, and a bunch of evil creatures are spilling out of it, because aren't they always?
Nobody Saves the World
Release Date: Early 2022
If you ever wanted to play as an egg, the game for you is finally arriving. The creators of Guacamelee look to have done it again, this time with an action RPG that lets you create classes by combining two… objects, I suppose. Possible classes include slug + magician, egg + robot, or horse + ranger. The game will include online co-op, and appears to have a variety of minigames in addition to its hack-and-slash combat.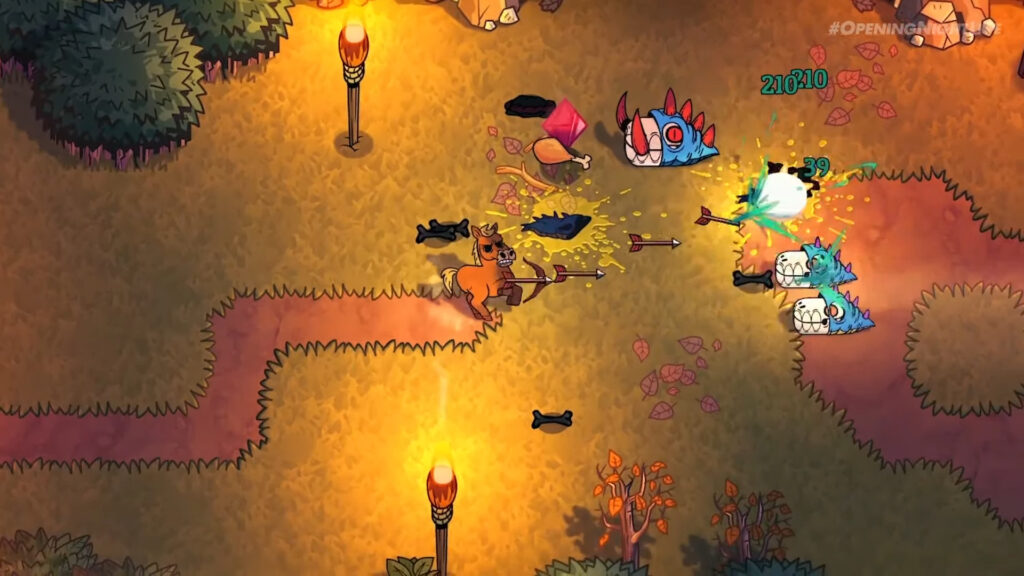 Soundfall
Release Date: TBD
There've been quite a few rhythm games to come out in recent years, but most of them have been fairly restrictive in their gameplay — you stick to the beat, and that's that. Soundfall looks to switch it up by applying rhythm game principles to top-down action combat. It looks interesting, and I personally hope they pull it off.
Dream Cycle
Release Date: September 7th (Early Access)
A cel-shaded first-person action/exploration game from Tomb Raider creator Toby Gard. The trailer showed off a number of different environments, most of them dark or generic. The monsters did look interesting, and the combat appears to combine swords/guns with magic.
Saints Row
Release Date: February 25th, 2022
Saints Row is getting a fresh start in a new fictional city, this one set in the southwest of the United States. The player will work with a small crew to try and take over the city, creating their own criminal empire as they take down the three rival gangs. A small bit of gameplay was revealed, and it looks to be sticking to the tried and true formula of the series.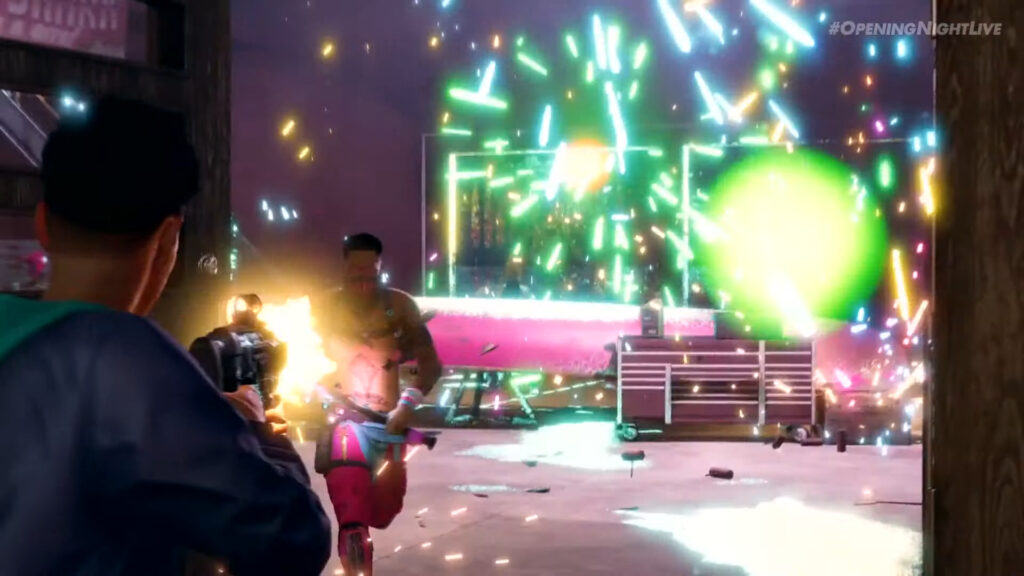 Marvel: Midnight Suns
Release Date: March 2022
It's Marvel X-Com, but with X-Com creator Jake Solomon working on it, it might actually be good. You'll play alongside a bunch of familiar superheroes, including Wolverine and Dr. Strange, as you take on Lillith, a classic big bad from Marvel lore. The player will take on the role of a new Marvel hero "The Huntress", who will be customizable to suit your style. The game will involve out-of-combat relationship building, with Solomon stating that the relationships you form with your team's heroes will be "as important as items and abilities". Look for a gameplay reveal coming September 1st.
Call of Duty: Vanguard
Release Date: November 5th, 2021
I sometimes wonder if they'll ever stop making Call of Duty games. Maybe in the far future, when humanity looks back on war with disgust, we'll still have COD games, only they'll be about stopping asteroids from hitting our moon-colonies or something. The trailer showed off the start of the campaign, which features a Russian nurse-turned-sniper as she attempts to survive Stalingrad. There were some impressive actions sequences and a lot of climbing up loose bricks.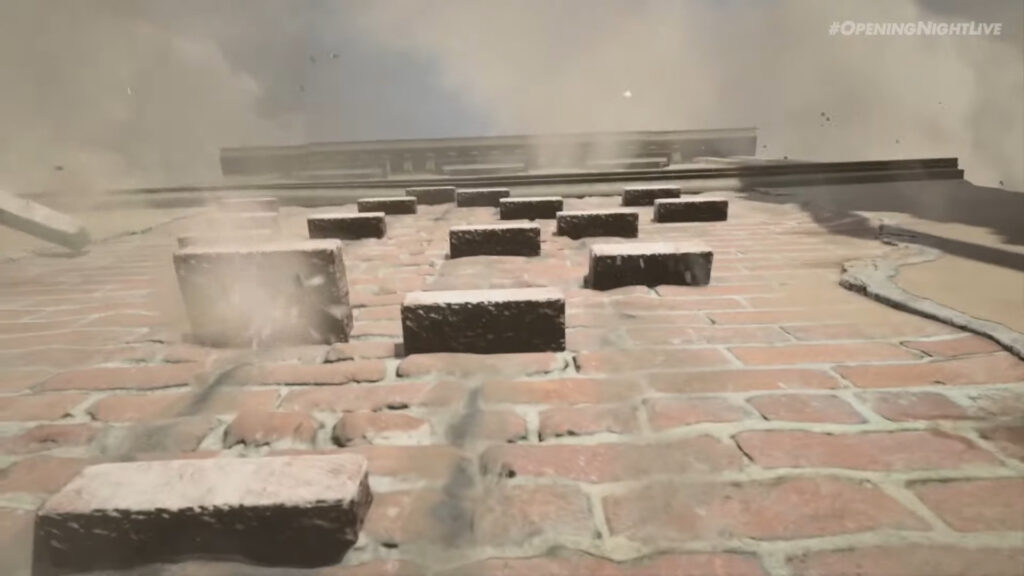 Halo Infinite
Release Date: December 8th, 2021
We got the world premiere of a new Multiplayer Trailer, which looked a heck of a lot like a single-player trailer. It introduced a key character in your "personal Spartan journey", which is a fancy way of describing the progression system the multiplayer will have. In case you forgot, multiplayer will be free to play this time around. A Halo edition Xbox Elite controller, as well as a complete Halo Edition Xbox, were also showcased.
Cult of the Lamb
Release Date: Sometime in 2022
In case you haven't gotten sick of the cutedark aesthetic perfected by Hollowknight, there's yet another indie rogue-lite coming to town. After a ritual gone wrong, an adorable lamb gets eldritch powers, frees some woodland creatures, and ends up creating a cult. The game looks a lot like a rogue-lite version of Don't Starve.
Midnight Fight Express
Release Date: Summer 2022
Created by one man in Poland, this top-down beat-em-up promises visceral melee combat, and some silliness (there appeared to be a pillow fight at one point in the trailer). You'll be able to throw environmental items at your foes, execute spinning attacks, and generally cause pain to the fools trying to take you down. There also looked to be some interesting set pieces, including a fight in a trainyard, and a running (boating?) fight on jet skis.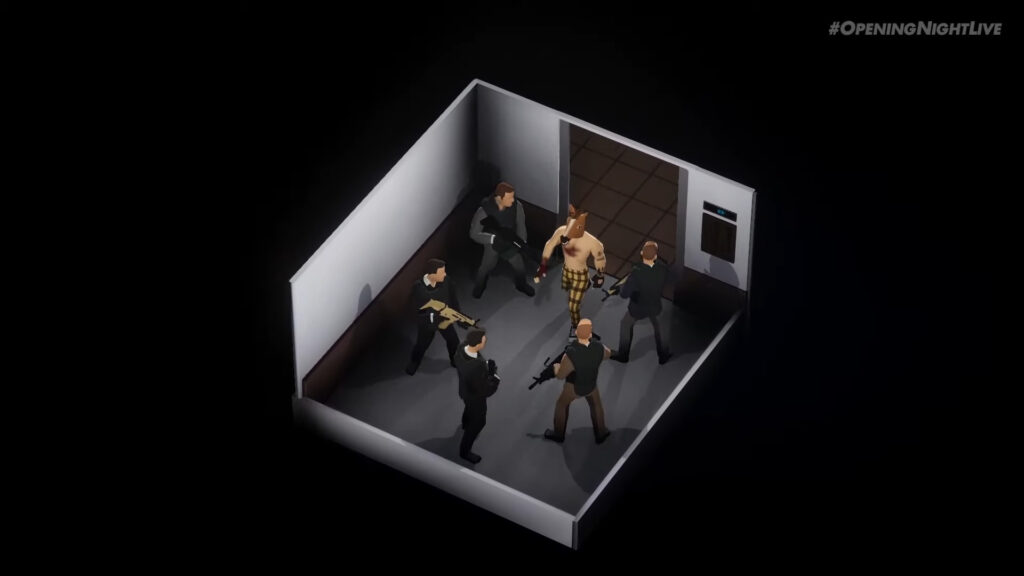 Teenage Mutant Ninja Turtles: Shredder's Revenge
Release Date: 2022
Reporter April O'Neil was revealed as a playable character in the old-school side-scroller beat-em-up (man, that's a lot of hyphens), and we also learned that pizza can heal your downed friends. The game has looked true to its roots so far, and the new trailer didn't change that.
Demon Slayer: The Hinokami Chronicles
Release Date: October 15th, 2021
This fighting game based on the popular Anime looks like they've gone to great lengths to adapt the epic fights to game format. This trailer showed off a bit of the fight between Tanjiro and the youngest son of the Spider Family.
Super Monkey Ball: Banana Mania
Release Date: October 5th, 2021
The Gamescom trailer for the latest SMB game revealed a new playable character: Morgana, a black cat, and showed off some more gameplay footage from some of the 12 different party games the you'll be able to roll through come October.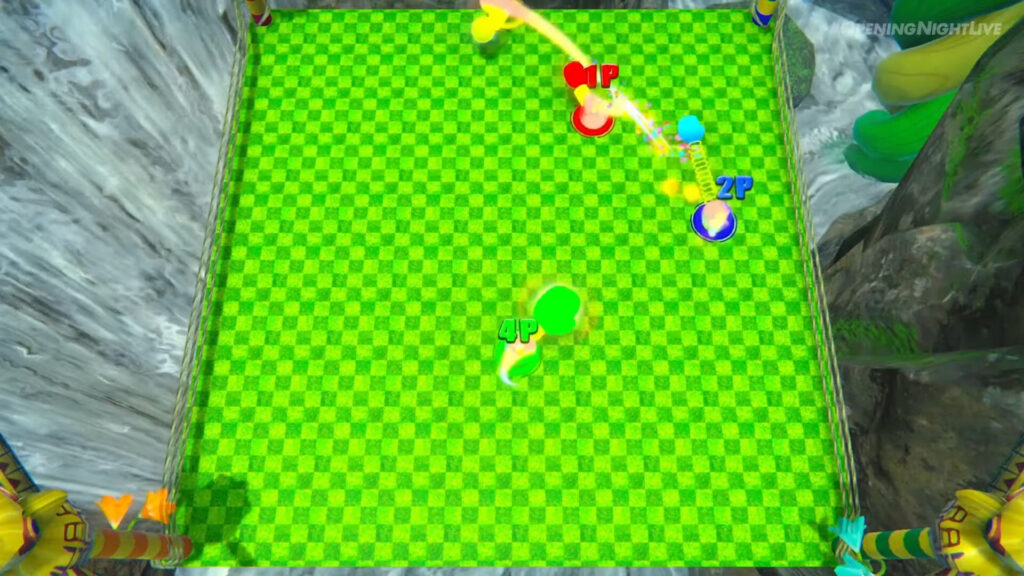 Splitgate
Release Date: Live Now
Splitgate, which has been described as "Halo meets Portal", launched its Season 0 today, with a new map and a new Infection mode. The free PvP multiplayer game has gotten fairly popular, and it looks to remain that way by adding the multiplayer seasons that many of its competitors currently offer.
Riders Republic
Release Date: October 28th, 2021
The open beta went live after the new trailer for Riders Republic was revealed today, and will run until August 28th. We also learned about some of the uninspired NPCs you'll be forced to interact with as you bike, wingsuit, and ski around the mountains, including a generic action-girl and a generic old-timer who probably has some advice to dispense.
Century: Age of Ashes
Release Date: November 18th, 2021
"Be a dragon", the trailer tells you, then "Be a warrior". Which is it, Age of Ashes? Make up your mind! Really, it looks like you'll be a warrior who rides a dragon in this medieval dogfighter (or perhaps should it be dragonfighter).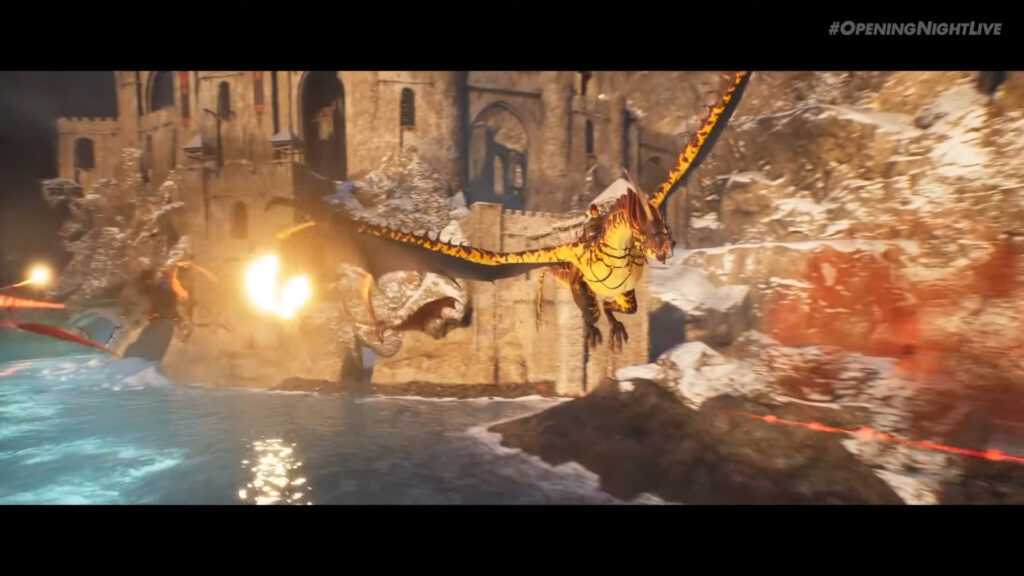 UFL
Release Date: TBD
This console-only, online free-to-play PvP football (soccer for NA readers) game has already been in development for five years, and the latest trailer didn't reveal much. It did feature the CEO promising "fair play", though how it exactly works was not explained.
Lego Starwars: The Skywalker Saga
Release Date: Spring 2022
You'll get to traverse all nine Star Wars films as you play as a wide cast of familiar characters, from a little Ewok to Leia and Lando. The series humor is still there, and there looks to be another fantastic entry in the storied Lego series of games. You'll even get to pilot the Millennium Falcon!
Synced: Off-planet
Release Date: 2022
Synced's trailer had a convoluted sci-fi plot involving a chip that bridges biological and digital matter, that somehow made the robots turn against us (will we ever learn from our own sci-fi stories?). The player will be able to use that chip to rearrange the matter of robots, controlling them and having them fight alongside you. As the name suggests, the only way to be safe on the now robot-infested planet is to leave it. Looks like standard action fare, but the trailer didn't show enough gameplay to really judge — a showcase tomorrow may reveal more.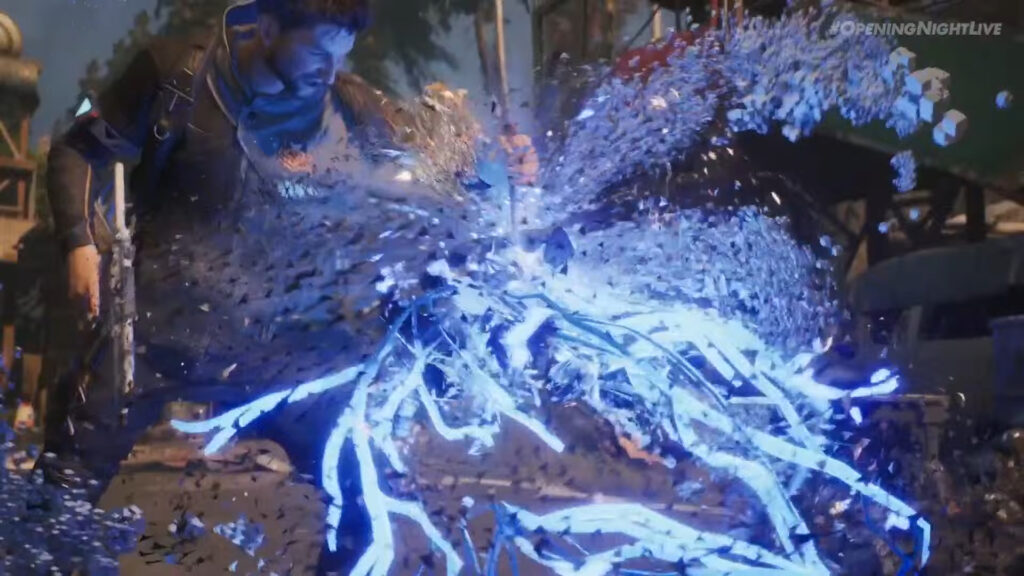 The Outlast Trials
Release Date: 2022
You're a test subject in a strange, Cold-war era facility, and things are definitely not right. Unlike previous Outlast games, it looks like you'll have at least some access to weapons and other ways of defending yourself, including mines and throwables. There will be online coop as well, though how that will work remains to be seen.
DokeV
Release Date: TBD
I really don't want to play a game where I'm surrounded by — and play as — a creepy/cute 8-year-old, but I might have to when DokeV finally comes out. The open-world action-adventure features fantastic vistas and colorful gameplay, and looks fun enough that I'll find a way to get over how much I hate the characters. You make friends with a variety of weird creatures, and spend a lot of time navigating the city on skateboards, rollerblades, and even a magic umbrella. You'll also mash evil robots and huge monsters with giant hammers and what appears to be a shark pistol that shoots confetti.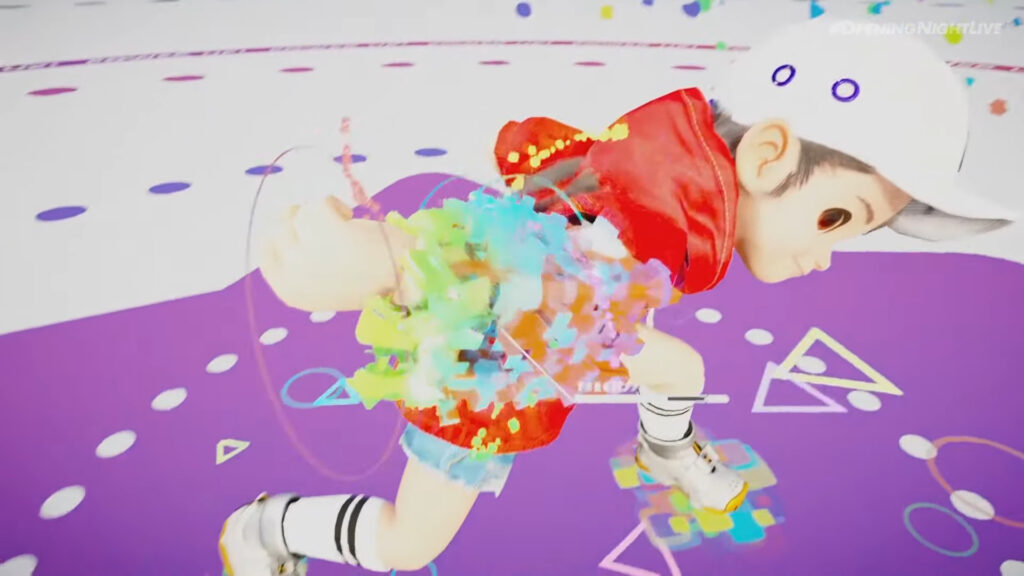 Jurassic World Evolution 2
Release Date: November 9th, 2021
It's SimPark, but with Dinosaurs. What else do you want to know?
Far Cry 6
Release Date: October 7th, 2021
Another Far Cry 6 game, another villain for a certain type of people to idolize. The facial animations haven't gotten any better (in fact, they looked worse in some scenes), but otherwise it doesn't look like Ubisoft has missed a step — FC6 is shaping up to be yet another hit.
Vampire: Blood Hunt
Release Date: September 7th (Early Access)
The latest trailer for this free-to-play vampire battle royale (seriously) was supposed to reveal the latest new clan, and their traits. Instead, a voice-over answers the quest "What is beauty?" with a long list of stuff that doesn't tell you anything about what the new clan actually does gameplay-wise.
Park Beyond
Release Date: 2022
Rollercoaster Tycoon lovers might be excited about this one — the focus seems to be on designing new and crazy rides for your park's guests. It also looks like you might be forced to interact with weird NPCs instead of just getting to play the game, which is becoming an all-too-common trend in AAA titles these days.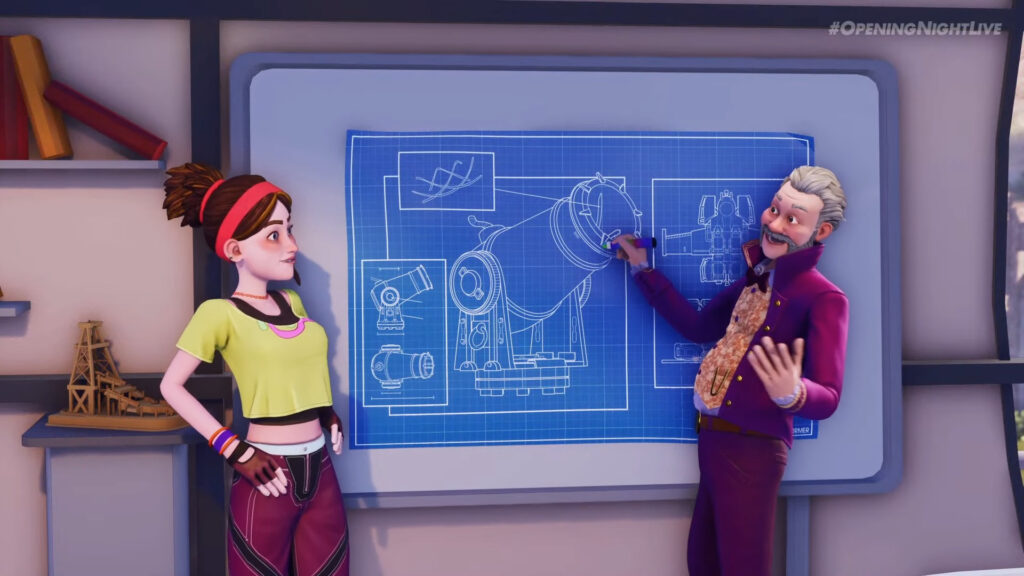 Jett: The Far Shore
Release Date: October 5th, 2021
Jett will be coming soon to Playstation Consoles and the Epic Games Store, so boycotters can skip ahead. Jett promises to be unique if nothing else, but the trailer did not make it clear at all what the gameplay is like. True to its name, you appear to jet around a planet, probably trying to restore it so your people can live there (though again, that's not at all clear). The game has style to spare, and we can only hope the gameplay is equally polished.
Horizon: Forbidden West
Release Date: February 18th, 2022
Aloy's cheeks aside, the sequel to smash hit Horizon: Zero Dawn finally has a release date. In addition to the swimming and free climbing, this dino-hacking sequel also promises improved melee combat.
New World
Release Date: September 29th
With an open beta coming September 9th-12th, and a release a few weeks after, former book-seller Amazon is that much closer to taking over the world. If their conquistador-inspired MMO becomes popular, it seems like it will be only a matter of time before we're all wearing Amazon underwear and making sure our Prime score doesn't fall below the minimum threshold.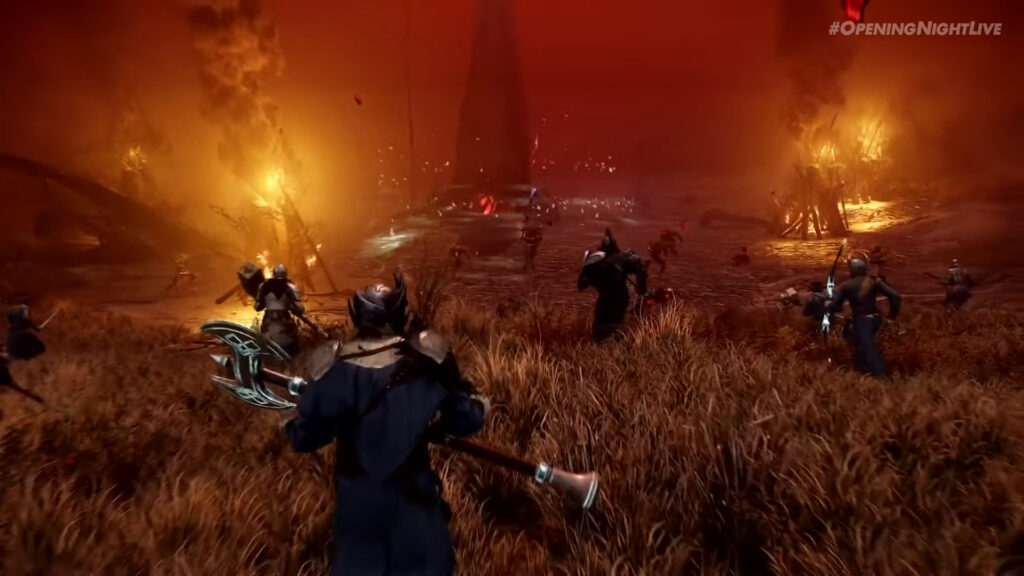 Marvel: Future Revolution
Release Date: Available Now
This mobile-only superhero title involves yet another transdimensional, universe-ending event that only you can prevent. You can download it now on Google Play or the Apple App store and play as your favorite hero, customizing them as you see fit. It looks fine, as far as mobile games go.
Tales of Luminaria
Release Date: September 10th, 2021
The upcoming mobile-only entry into the "Tales" franchise offers generic anime protagonists killing generic baddies in what looks to be fairly simple action gameplay, but fans of the series are surely excited by the fact that it is one of two Tales of games to be coming out in September.
Tales of Arise
Release Date: September 10th, 2021
The other Tales game to be released next month, Tales of Arise features generic anime protagonists killing bigger monsters, presumably because they couldn't fit the bigger monsters in the screen width of the mobile game.
Jumanji: The Curse Returns
Release Date: "Coming Soon"
Looks to be a turn-based tactical game, and is likely co-op as well. The trailer was fairly tight-lipped — do trailers have lips?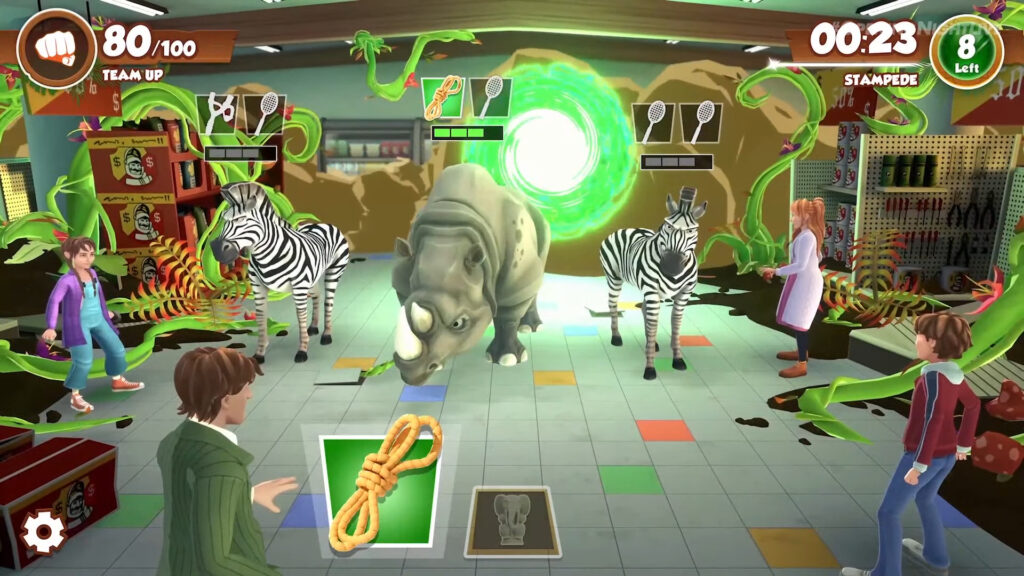 Lost Judgement
Release Date: September 24th, 2021
The Judgement series is a spinoff of the Yakuza games, and it sure looks it. More dramatic dialogue, more punching people in a small area.
Core
Release Date: Available Now
deadma5 espoused the virtues of Core during Gamescom, and the idea of a free platform for users to create games for anyone to play is neat. Apparently, there will be some kind of online events fans can hang out in, like virtual concerts but better. More importantly, deadmau5 claimed that you pronounce his name "deadmau five", which is wrong, even though theoretically he'd know. He also said longetivity multiple times, so his opinions on linguistics can't really be trusted.
Fall Guys: Jungle Book Crossover
Release Date: September 10th, 2021
King Louie, Baloo, Mowgli, and Shere Khan will all get their own bean skins in this surprising Disney collaboration. It does tie in well to Season 5's jungle theme, and King Louie will have his own event from September 3rd-12th.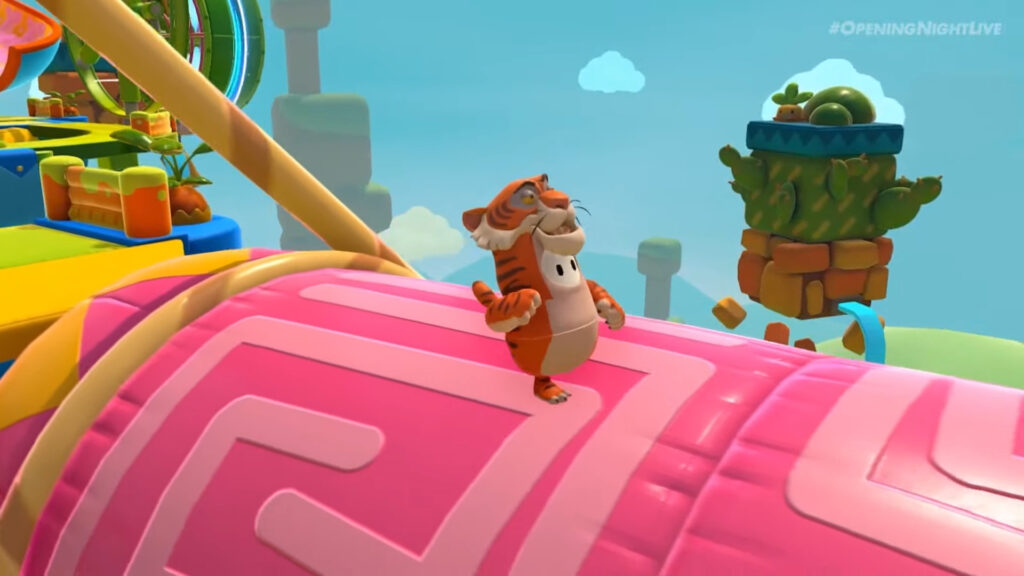 Replaced
Release Date: 2022
The 2.5D side-scroller dropped a single, so to speak, but otherwise didn't reveal anything new about the game.
Age of Empires IV
Release Date: October 29th
Some new campaigns were revealed: the Hundred Years War and the Rise of Moscow. A new civ, the Holy Roman Empire, was also showcased, which features the support unit the Prelate, and the Landsknecht, pike and shot mercenaries of the 15th century. Relic has big boots to fill with this entry in one of the most successful strategy series of all time, and we're rooting for them here at EIP.
Valheim: Hearth & Home Update
Release Date: September 16th, 2021
The details of the update have already been revealed, but the Gamescom trailer was a pretty neat animated story of a Viking slaying a dragon, and bringing the head home for the mantle. We also finally got a release date for the update, and it's soon!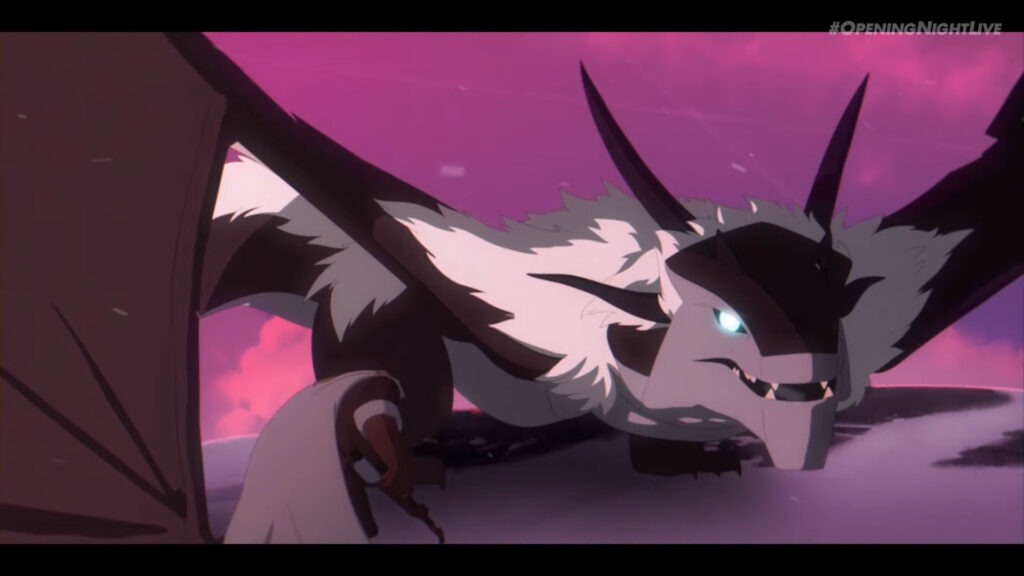 Crossfire X
Release Date: Soon
This Xbox exclusive FPS will feature free-to-play multiplayer just like its Microsoft cousin Halo. Today's trailer showed off the Boogieman, a playable character with some spooky melee abilities. The trailer also showcased a number of new locations, ranging from generic cities and labs, to a submarine and Babylon.
World of Tanks
Release Date: August 27th
Swedish metal band Sabaton has teamed up with World of Tanks for a special in-game event. Players will participate in challenges to earn the first Tier IX Premium tank, which will include voiceovers by singer Brodén.
Genshin Impact
Release Date: September 1st
Aloy (from Horizon: Zero Dawn) will come to Genshin Impact as a playable character. She'll have her bow, of course, and also appears to have some kind of tech-grenade. Genshin Concert 2021 was also announced for October 3rd.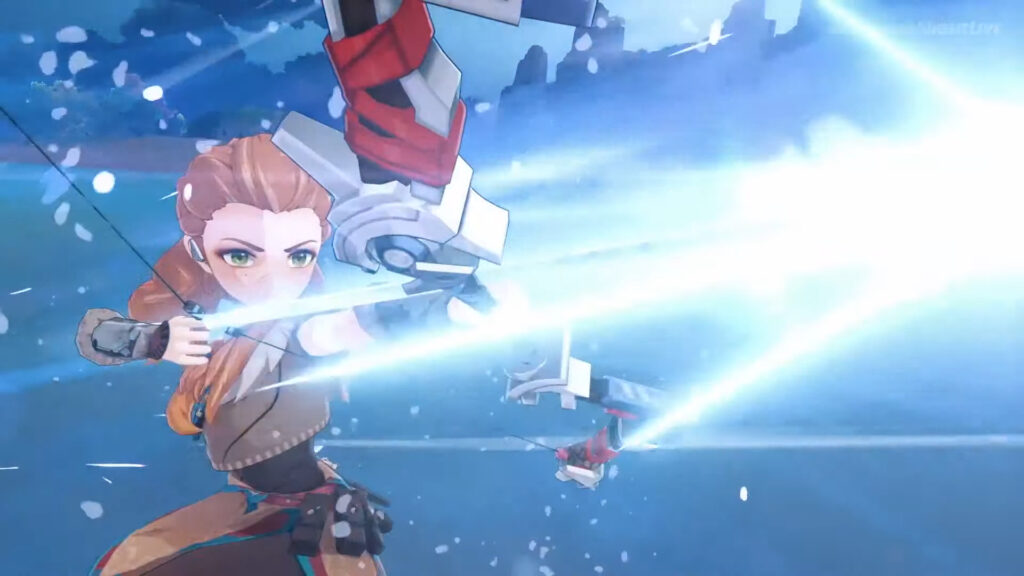 Sifu
Release Date: February 22nd, 2022
Goeff K. has played this 3rd person beat-em-up, and says it feels as good as Arkham Asylum. It doesn't look as smooth as everyone's favorite Batman game, but I trust Geoff. You'll play as a kung-fu student whose dojo gets attacked or something, it was hard to parse the story. This one will also be exclusive to PlayStation and the Epic store.
Death Stranding: Director's Cut
Release Date: September 24th, 2021
This PS5-exclusive update will feature various upgrades, as well as a ton of new features. Evolved stabilizers will let you land safely after jumping off cliffs, and a new cargo catapult will let you fling your luggage (but not the baby, it seems) long distances. There are also additions to the base, including a firing range and new songs for the music player. You can also have your Buddy Bot carry you now, just in case you wanted even less gameplay while you walked across the map. A race track, jump ramps, and new delivery missions round out the added features the Director's Cut offers.
---
What did you think of Gamescom Opening Night Live? Let us know in the comments!