Content Type:
Gaming News
Date: September 22, 2021
Just in time for tomorrow's Diablo 2: Resurrected launch, the Lexicon Gaming family has added a D2R database to its roster. Whether you want to know if it's worth hunting for the last piece of the Angelic Raiment set, or you're curious how much HP a Barbarian gets from a Healing Potion, Diablo Tavern has you covered. A robust search and filter system makes it easy to find exactly what you're looking for; no hunting through page after page, desperately control+f'ing your way around.
The database also includes detailed information on every Skill in the game, helping you to decide whether it's worth it to continue maxing Blizzard or not. This tool can also be useful in general when planning a build.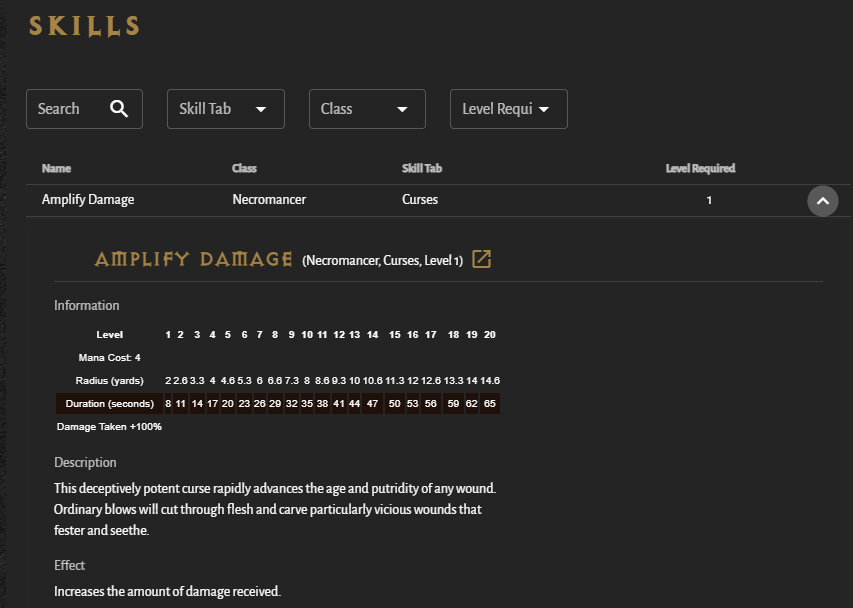 Diablo Tavern also has a tooltip script you can use on your own website to display information from the D2R database. These tooltips are easy to implement and will display all key item information on hover.
---
You can head on over to the database now and check it out! Any questions or feedback regarding the database are welcome in the comments below.