Content Type:
Gaming News
Date: February 20, 2021
Diablo II: Resurrected was officially announced at Blizzcon yesterday, and we learned a fair bit about the systems behind the game, as well as the effort that is going into faithfully recreating the world of DII that we remember. During today's Diablo Q&A session, we got to hear more from Principal Designer Rob Gallerani about D2R's planned features and improvements, as well as what would stay the same.
Blizzard has always been known for their excellent cinematics, and fans have expressed interest over what would become of Diablo II's many cutscenes. In reply to a question concerning if the original cinematics would remain in D2R, Gallerani replied that "We are literally remaking shot for shot all 27 plus minutes of cinematics from D2. The original [remastered] soundtrack will be playing… the visuals will be full 3-d models…" Something to look forward to on release, to be sure.
Not only will the cinematics be getting a visual upgrade, but Gallerani also confirmed that the game would be playable in up to 2160p on next-gen consoles, and that it would be able to run on a 21×9 monitor, or "…anything you expect from a modern game for resolution settings". It sounds like no matter what your set up is, there should be a high-resolution option available.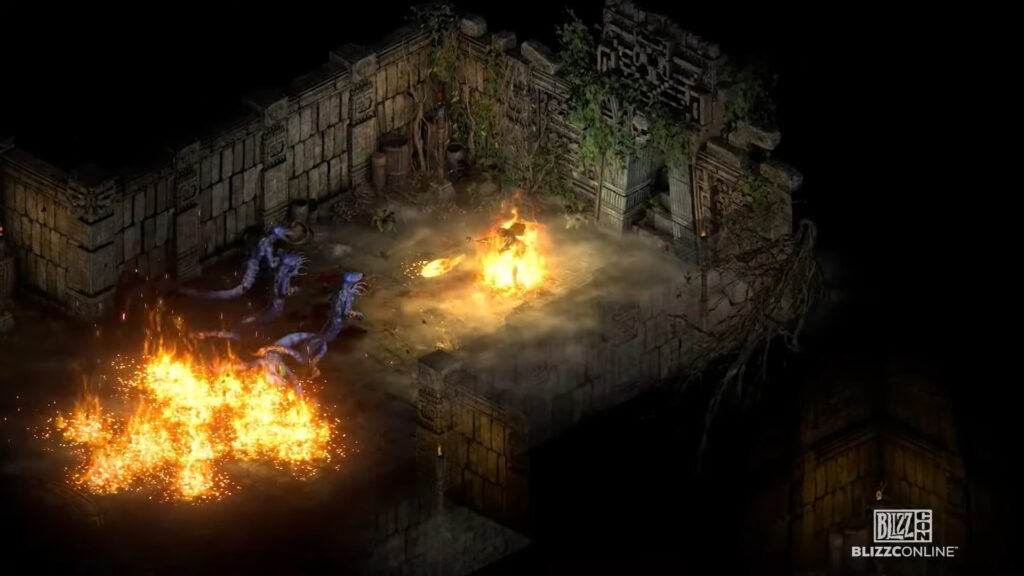 In regards to cross-platform play and progression, we learned that since your character will be saved on Battle.net, that there will indeed be cross-progression. Leaderboards will also be cross-platform. However, there are no plans for cross-play, so you won't be able to co-op with friends on a different platform than you. You also won't be able to take your old D2 character into D2R; the two games will be entirely separate.
Local couch co-op is also not planned, with Gallerani explaining that since the game's systems are based around the character being on the center of the screen, it would have been too difficult to alter the game to allow local co-op without losing "the authenticity of the original experience". It sounds like one of the main goals with D2R is to keep the feel of the old game intact, and any change that would alter the underlying architecture of the game isn't being considered.
Co-op will of course still be possible on Battle.net, with up to 8 players in a game. D2R being on modern Battle.net will allow Blizzard to more "actively fight item duping and things like bots". The trading functionality will also remain in game, with a variety of quality of life improvements like linking items, comparing items, and other potential improvements to the system.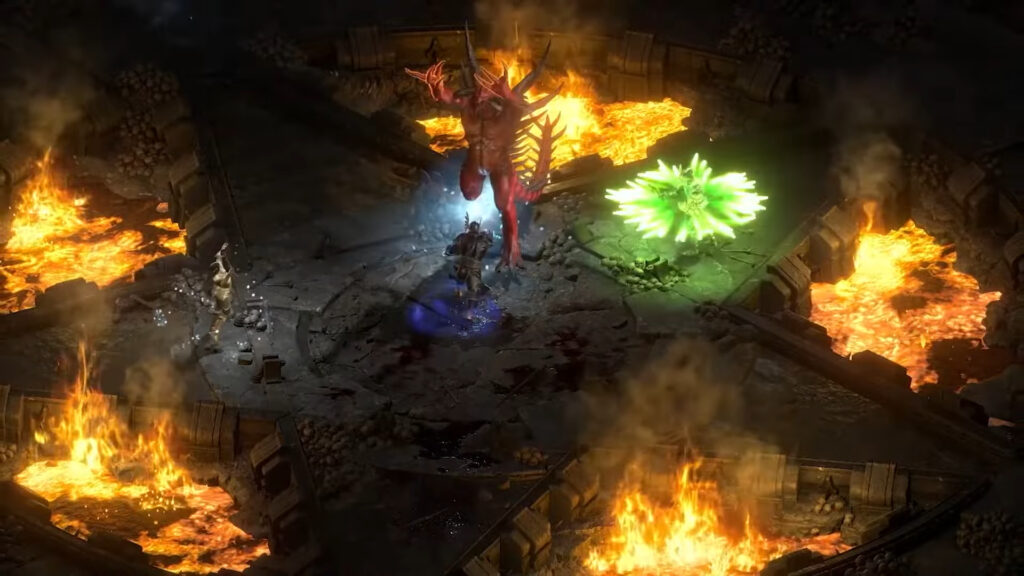 Keeping in line with Blizzard's goal of maintaining the original experience, and the difficulty in doing so while changing gameplay systems, player collision will remain in the game — so yes, you'll still need to be careful not to block your friends to death in the maggot lair. Gallerani described D2R as a puppet, with the old D2 engine running underneath as the puppet master. While the game will look newer, the actual systems will be the same as they've always been.
The game will also not be rebalanced, and D2R will run on the current, live 1.14 D2 patch, again keeping with the goal of not changing the fundamental gameplay experience of Diablo II. Perhaps most importantly, your Shako (Harlequin Crest) will still be green.
Check out the Blizzcon 2021 Day 2 stream for the entire interview:
Are you happy with the plans Blizzard has for Diablo II: Resurrected? Let us know in the comments!