Content Type:
Gaming Reviews
Date: November 21, 2022
Taking a cue from car manufacturers and sports games, Let's Sing 2023 has arrived in late 2022, bringing with it 30 new songs. Besides the new tracks, Let's Sing 2023 will be exceedingly familiar to anyone who picked up the previous title in the series that released this year, Let's Sing presents Abba (which was itself a rehash of Let's Sing Queen from 2020). Not being much of a karaoke guy myself, I enlisted the help of my wife — who takes advantage of any excuse to belt out her favorites — in checking out the latest singing game from developer Voxler.
We didn't get off to a smooth start. You can sing along via a phone app if you don't have a headset for your console, so that's what we tried. Unfortunately, my wife's three-year-old phone apparently qualifies as ancient technology these days, and it turned out to be impossible to get it to connect to our equally ancient PS4. Even after we got the app working on my phone, the interface was unresponsive at times, and it was a bit of a challenge to get to the actual singing.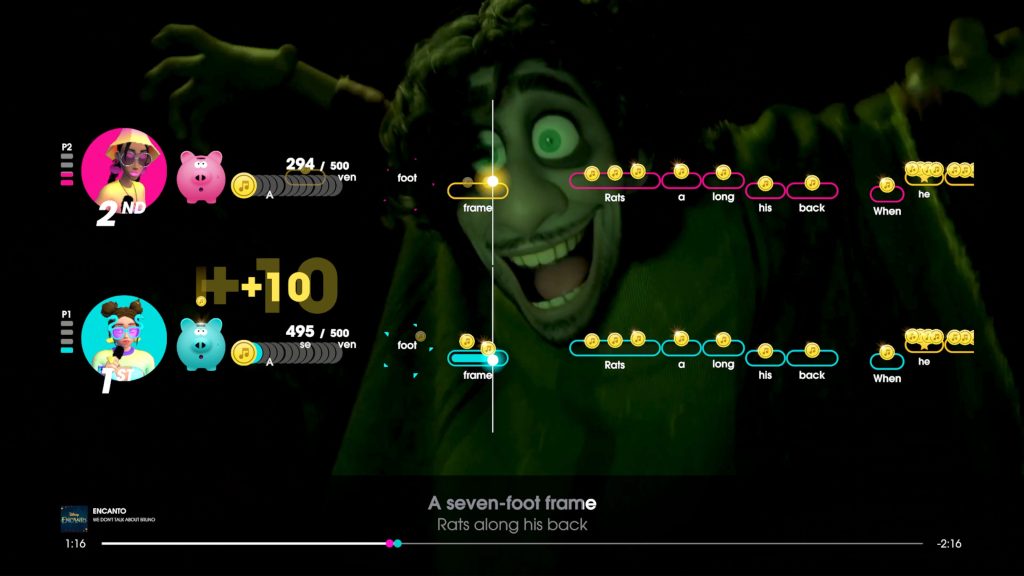 With only one "mic", we gave up on doing a duet, and instead took turns facing off against an incompetent AI opponent. It failed to provide a meaningful challenge, but competitive singers can sing for the highest score on the leaderboard thanks to World Contest Mode, so the AI being weak is no great loss. There are plenty of other game modes to choose from, including Feat (where you trade off singing with a partner) and Let's Party (which adds some mini-game style mechanics like losing lives on missed notes), although the fundamental mechanic of singing along to the indicated notes never changes.
Despite hiccups with the interface and the app, the core gameplay (singplay?) works well, which is ultimately all that matters. If you take the time to run the calibration on your input device, there doesn't seem to be any latency issues, and singing well (or poorly) definitely shows up in your score at the end of the song. I did find that I was able to sing a monotone note and still get full points for notes slightly higher or lower than what I was singing, so the pitch detection isn't 100% accurate. Still, knowing the songs, being relatively on key, and singing the notes at the right time is required if you want to get a high score.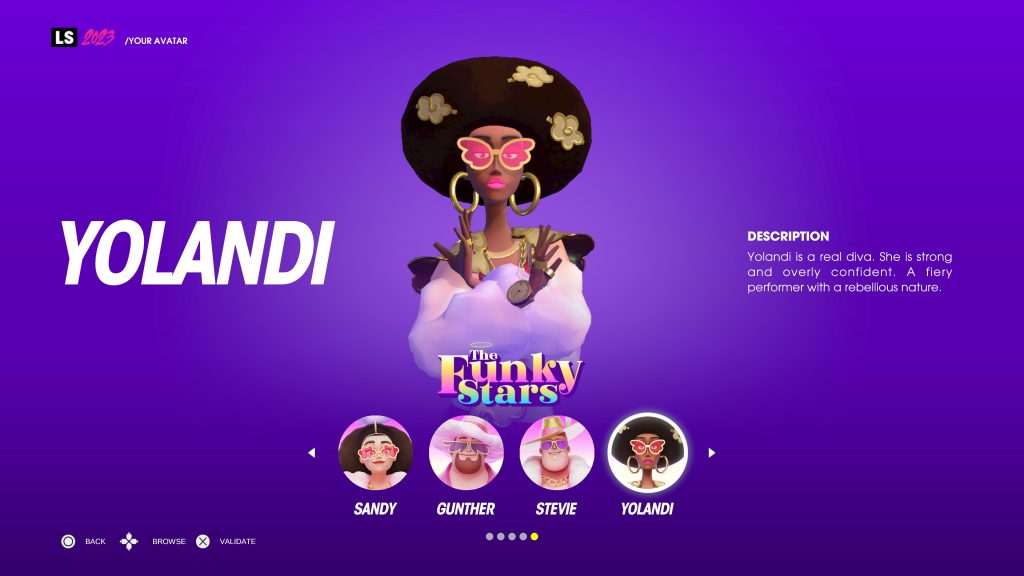 The developers have been slowly tweaking the format over the years, and it's ended up looking pretty nice. The way the notes are displayed with the lyrics at the bottom, the visuals — it comes together well, and the game's presentation as a whole is effective. Of course, how much fun you'll have in Let's Sing will probably come down to how you feel about the song list. With that in mind, here are all the songs you'll get in the base version of Let's Sing 2023:
Eiffel 65 – Blue (Da Ba Dee)
Shouse – Love Tonight
Ed Sheeran – Bad Habits
Rita Ora – Your Song
Riton x Nightcrawlers ft. Mufasa & Hypeman – Friday
Billie Eilish – Happier Than Ever
Charlie Puth – How Long
Ben E. King – Stand By Me
Avril Lavigne – Complicated
Lil Nas X ft. Billy Ray Cyrus – Old Town Road
BTS – Butter
Jason Derulo – Acapulco
The Kid LAROI – WITHOUT YOU
P!nk – Get The Party Started
Gotye ft. Kimbra – Somebody That I Used To Know
Queen – I want to break free
David Guetta ft Justin Bieber – 2U
Tate McRae – you broke me first
Powfu ft. Beabadoobee – Death Bed (Coffee For Your Head)
Glass Animals – Heat Waves
O-Zone – Dragostea Din Tei
Carl Douglas – Kung Fu Fighting
Meduza ft. Goodboys – Piece Of Your Heart
Coldplay & BTS – My Universe
Ofenbach ft. Lagique – Wasted Love
ATB & Topic x A7S – Your Love (9 PM)
Encanto – We Don't Talk About Bruno
Lady Gaga & Bradley Cooper – Shallow
Clean Bandit ft. Demi Lovato – Solo
Kungs – Never Going Home
Additionally, there are numerous DLCs available, each at $4.99 and including 5 songs — you can also grab the Platinum addition for a whopping 90 bucks and save some money on the DLCs (it brings the price per DLC down to about $3.50). If you can find some songs you'd like to sing on the main list or the DLCs — and your local karaoke bar is kinda gross — Let's Sing might be your best option for embarrassing yourself in front of your friends on a Friday night.
Let's Sing 2023 is available now on Nintendo Switch, PlayStation 4 & 5, and Xbox One and X/S, for $39.99.