Content Type:
Gaming News
Date: December 9, 2022
We've got to talk about Al
Al Pacino is one of the single most important and influential living actors. In a career spanning over 50 years, he has won and been nominated for countless awards and starred in some of the best movies of all time, from the Godfather and Scarface to the more recent The Irishman and House of Gucci. He has been in so many films and won so many awards, in fact, that he has a separate Wikipedia page for each. He helped shape Hollywood and hasn't done a half-bad job of keeping up with it since. He is one of the last true "movie stars" and should be given all the respect and accolades that he deserves.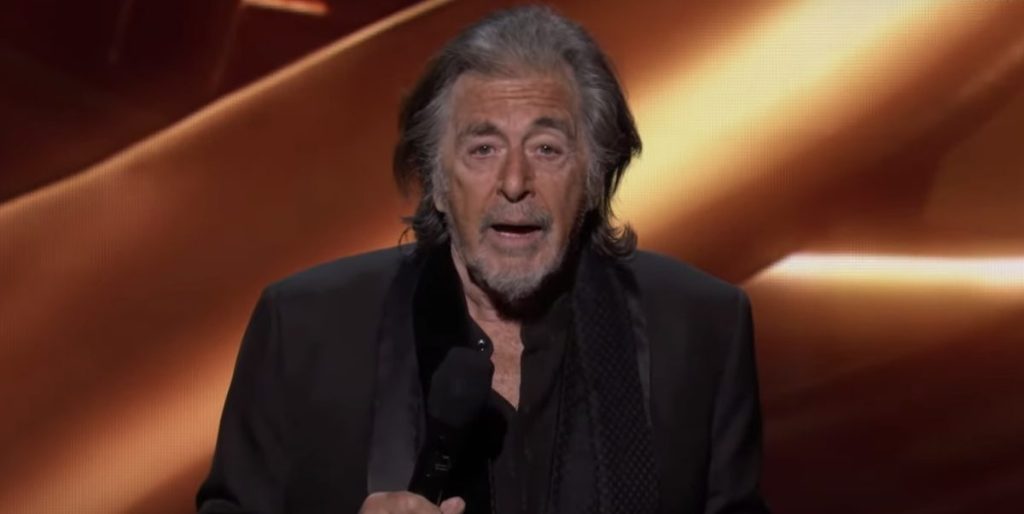 But why was he one of the guest hosts for the 2022 Game Awards? In the beginning of his nearly incoherent speech (one of several throughout the night, possibly due to poor teleprompter placement) he admits that he "doesn't play many games," but that his "grandkids" do. He rambled on, looking worse for wear than Tony Montoya at the end of Scarface, before finally presenting the best video game performance award. I mean, at least he presented as relevant an award as possible, but surely there was a more game-savvy actor for this, right?
The Problem With "Hollywood Famous" Actors
And he wasn't the only celebrity cameo this year. Halsey and Hozier, singers not known for any deep connection to video games, had performances to advertise Diablo 4 and God of War Ragnarök, respectively. They performed well, and both Halsey's "Lillith" and Hozier's "Blood on the Snow" are, at least, part of the soundtracks for the games shown. But, the stand-out performance of the night wasn't either of them it was "flute guy" (real name Pedro Eustache), someone so passionate about Xenoblade Chronicle 3's soundtrack that he put his all into his solo during it. Meanwhile, both Halsey and Hozier were met with a lot of "Who?"s in the chat, who are demographically unlikely to recognize either pop star.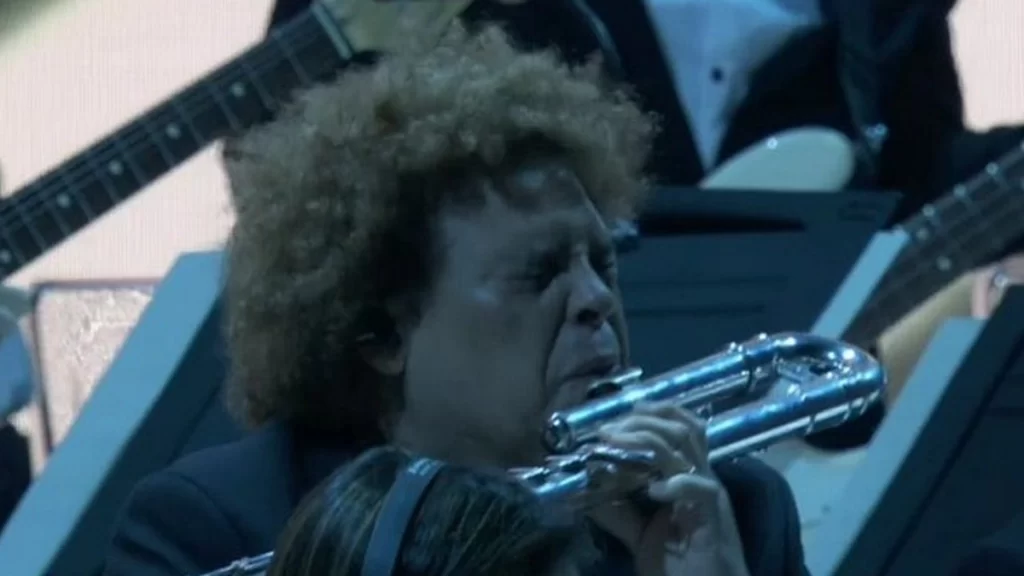 Clearly, there is a disconnect here. What "fame" means will be different amongst different groups, and gamers are simply not the right demographic for mainstream celebrities to appeal to. They are often unrecognized, and when they are they are questioned. "Why is Al Pacino here?", "What is Hozier doing?", "Halsey plays games?"
This is not a new trend, with Game Awards of the past had been flush with highly-criticized celebrity cameos, to the extent that one of the key draws of the 2021 Awards was that there would be less celebrities. And, indeed, this year featured fewer than pre-2021 shows.
That's not to say that no "Hollywood-famous" celebrities made popular appearances at the Awards this time. Pedro Pascal, who will be playing Joel in the upcoming HBO adaptation of The Last of Us was greeted with much applause, and Michael Madsen, who will star as protagonist Travis Baker in Crime Boss: Rockay City, were both met with a warm reception, both from the in-person audience and the fickle YouTube live stream chat. And, by a similar token, Idris Elba wasn't even at the awards, yet the reveal of his character in the trailer for Cyberpunk 2077: Phantom Liberty had the crowd and chat exploding with glee (coincidentally mirroring the reaction that gamers had to Keanu Reeves's character reveal in the base game).
What Makes a Cameo Work?
So what's the difference here? Why do Pedro Pascal and Idris Elba get thunderous applause and massive support, whereas Halsey and Al Pacino get met with tilted heads and (sometimes cruel) jokes? Well, there are two factors that make their appearances, and previous appearances like them, work.
Firstly, every mainstream celebrity that has ever left a positive impression on gamers at the Game Awards (and other game shows) has done so because they were actively involved in a video game project at the time. This time it's Pascal's Last of Us and Elba's Cyberpunk 2077 connections. This gives gamers, a notoriously reclusive group of people who are unified only in their shared love of an entertainment media outside of movies and music, a reason to care. The celebrity isn't just a random person they recognize (if they recognize them at all), but rather someone who will be involved in a game they are excited about.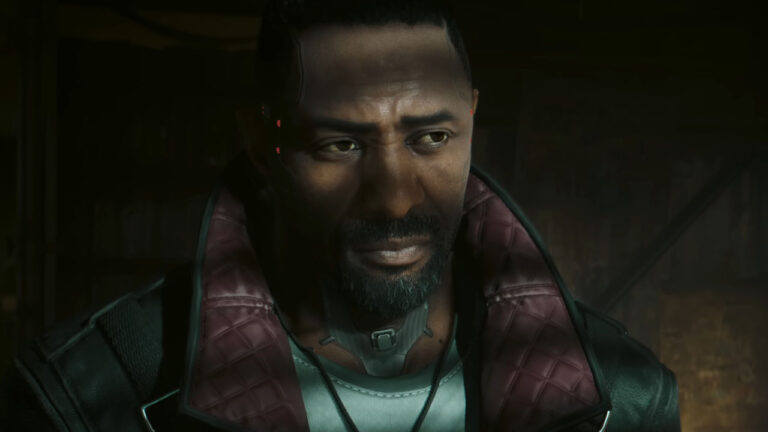 Secondly, video games have a different ecosystem entirely. Gamers are not, as some elitists would have you believe, free from celebrity culture; they have their own, separate celebrity culture, with only very limited overlap. Hideo Kojima and Hidetaka Miyazaki are universally recognized. Bear McCreary and Cory Barlog (not in attendance last night, but referenced throughout) are as tied to God of War as Christopher Judge, all of whom are bigger names to gamers than Hozier. Todd McFarland, Troy Baker, Kevin Conroy, Mick Gordon; these are the rockstars of the gaming world.
That isn't to say there isn't overlap. Keanu Reeves's movies and personality made him popular on the gamer-infested internet for years leading up to the riotous announcement of his role as Johnny Silverhand in Cyberpunk 2077, for example, and other celebrities are so well-known as gamers themselves that they would be welcomed as hosts (imagine if Henry Cavill made an appearance instead of Al Pacino). However, the celebrities in question who are recognized and appreciated by most gamers are simply a different group than A-List actors and chart-topping singers, even if a few faces are the same in both.
3 Rules for Better Cameos
So, then, what should the future of the celebrity cameo be at the Game Awards? They clearly serve a purpose when they work, engaging an audience more fully and creating a memorable experience for everyone involved. But, when they don't work, they really don't work, distracting from the actual "award" part of the "Game Awards" because of the fixation on the "pointless cameo."
Well, given what we've gone over, there seem to be 3 criteria which should be used to help decide what celebrities the Game Awards should be courting for future awards, and which it would do best to avoid. So long as each celebrity meets just one of these, the Game Awards would be improved. Sorry in advance, Al.
1) They Need to Be Familiar With Games
I'm not saying that every person who shows up needs to devote six hours a day to League and has to have played through every "must-play" title from the past 20 years, but a bare minimum of knowledge should be expected of someone who will be hosting the Game Awards.
Demonstrating a real connection they have with games, either by being meaningfully tied to a game (writing one song doesn't count), having declared their admiration for gaming in the past, or being able to demonstrate a breadth of knowledge on the artform. If a celebrity introduces their speech with, "I don't play many games," for example, that's probably a bad choice.
2) They Need to Be Involved in a Game
Not every celebrity plays games, and that's okay. Keanu Reeves apparently doesn't, and gamers love him. But, luckily, the twin audio-visual mediums of film and games are closer than ever, with those ties growing every day. More and more often, celebrities are being cast to play major roles in games, or even to be part of their creative teams (Elijah Woods, for example, who helped found SpectreVision).
When these celebrities are cast in these roles, it gives them an intrinsic tie to the medium and gives gamers a reason to care about what they have to say, even if they themselves don't know anything about the hobby beyond the lines they've read for the game they're in.
3) Just Use Industry Celebrities Already
Hey, you know how nearly every gamer can name, or at least recognize, half a dozen names of video game directors, composers, and other industry professionals? Everyone knows who Reggie is, who Miyazaki is, and who Todd is, for starters. But even more minor celebrities like Sid Meier and Koji Kondo would be more familiar to gamers (Hell, I'd even take David Cage).
There are hundreds of recognizable industry professionals with decades of experience, many of whom are working on games that won't release for years and would, therefore, be neutral parties when it comes to Award reading, and I'm sure many of them would be happy to guest host part of such an important, prestigious event. The event is not broadcast on television; it isn't reaching huge audiences of non-gamers (not does it need to, now that gamers make up such a large population). So, what are the mainstream celebrity cameos supposed to achieve? Presumably, nothing that industry celebrities wouldn't do even better.
Plus, it might just mean more for a "Best Performance" winner to get an award from someone with a history (any history) of video game performances. Just saying.
---
So, there you have it: The reason why the Game Awards celebrity cameos have such a mixed track record, what makes a good celebrity cameo, and how the Game Awards can improve the quality and reception of celebrities going forward. Or just bring back Animal, and his undying adoration of Malenia.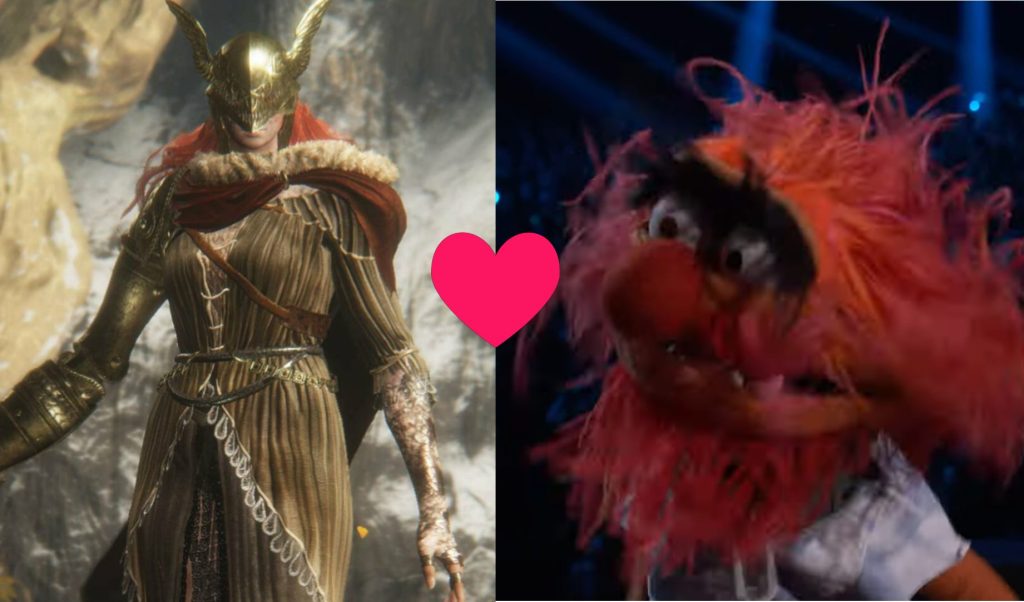 What do you think? Could the Game Awards desperately use criteria like this to filter out its celebrity cameos, or do you think they are on the right track despite the occasional snafu? Would you impose a different set of rules? Let us know in the comment below. Who knows, maybe Geoff Keighley is reading.