Content Type:
Gaming News
Date: June 22, 2022
Since the announcement of Final Fantasy XVI, there have been a lot of questions regarding the game, such as if Clive will have party members, and how involved Eikons (the game's summons) will be in the story. Director Naoki Yoshida has recently done interviews with several sites that answer some of these questions.
Will There Be an Open World?
In short, no, there will not be an open world for Final Fantasy XVI. However, Yoshida does explain the reasoning behind this in his interview with IGN:
"To bring a story that feels like it spans an entire globe and beyond, we decided to avoid an open world design that limits us to a single open world space, and instead focus on an independent area-based game design that can give players a better feel of a truly 'global' scale." So while there will not be a huge open space, it sounds like there will still be plenty to explore throughout the game.
Party Members
The two trailers that we've been shown so far seemed to confirm that Clive would be going about his journey alone. However, this is not actually the case. Yoshida confirmed that for most of the game "Clive will be accompanied by one or more companions." However, these party members will be completely controlled by AI, so players can focus on Clive himself.
There was also a tease that Clive will get a dog as a companion as well. The dog that we see in the first trailer is revealed to be named Torgal, and when asked about him being a party member, Yoshida replied "you'll just have to wait and see. We'll have more info on parties soon."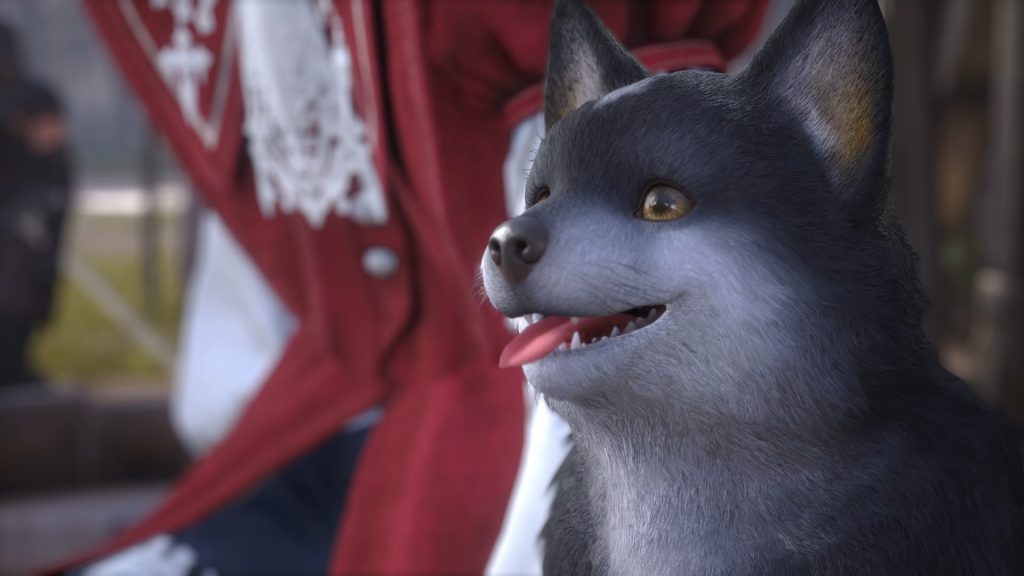 Eikon Battles
The Dominance trailer for Final Fantasy XVI had a huge emphasis on the game's Eikons, and showed some footage of the epic battles that they will have with each other. When asked about these battles in an interview with Gamespot, Yoshida revealed that we only saw a very small portion what will be in these battles.
He explains that these battles will have multiple stages and phases, and that all of these changes will happen in real time. He also stated that there will be several more battles between the Eikons, and that they will all have unique gameplay from each other.
"For example, while one of these battles is reminiscent of a 3D shooting game, another feels like a pro wrestling match, while another, like the one with Titan, incorporates an entire area as the battlefield."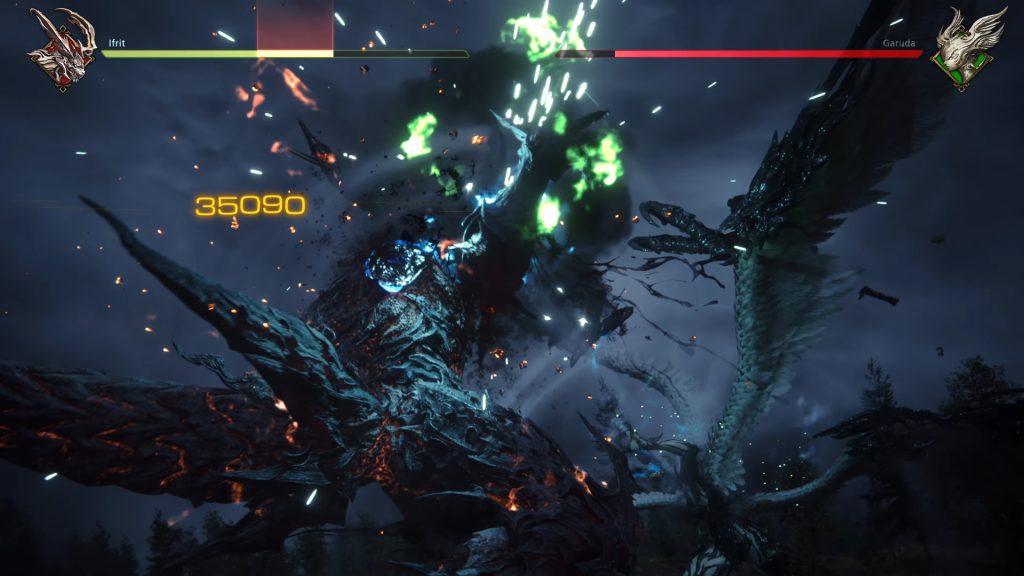 Furthermore, he confirmed that there will be times where Clive will have to fight one of these Eikons himself, so we can expect to see battles of an epic scale.
Story
After how the release of Final Fantasy XV was handled, there are some fans worried that they will have to purchase extra content to get the full story. Luckily, this doesn't seem to be the case. Yoshida confirms that the final release of the game will be a complete experience, and that "no other tertiary content will be required to enjoy or understand it." He did say, however, that there will be in-game compendiums that players can choose to read if they want to understand more of what's happening in the world around them.
This is because the game will take place through three stages of Clive's life: his teens, his 20s, and his 30s. So if players want to know what is happening throughout the world during the time periods covered in the game, they will have that option.
Miscellaneous
There are a few other pieces of information Yoshida confirmed during these interviews (including one with Famitsu, translated by Twitter user @aitaikimochi, and one with Game Informer):
There will be a Photo Mode
The themes of the game will center around the clash of values and ideals
There will be multiple difficulty levels, so players not used to action games will still be able to play this
They decided to make FFXVI M-rated so that they would not be restricted in their exploration of mature themes
Yoshida confirms that Dragoons will be very strong in this game (responding to a recurring joke about the Job in Final Fantasy XIV)
A forbidden clash of Eikons will be the catalyst for the story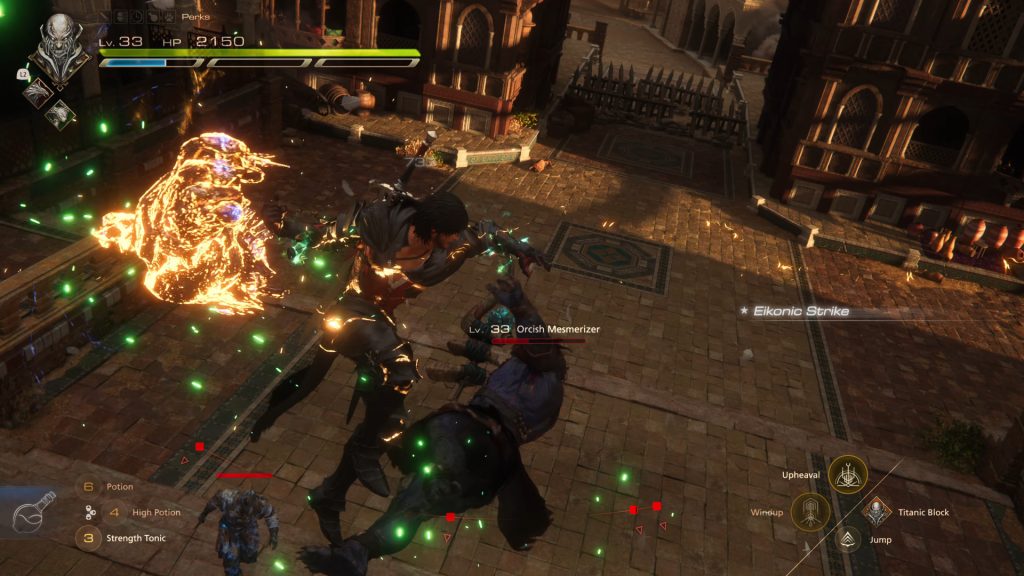 The game is confirmed to be releasing in the Summer of 2023 as a PS5 exclusive. Even though we just got a trailer a few weeks ago, Yoshida stated that they're already working on a new trailer for this coming Fall, which will focus on a bit more on the world and lore of the game. This means that we can expect even more information for Final Fantasy XVI soon!