Content Type:
Gaming News
Date: March 31, 2021
Would you like to take a break from massive fantastic worlds driven by action and risk and try something a bit more down-to-earth? How about a developer telling the story of his personal struggles through a video game's protagonist who then tells his life story through a protagonist of his fiction book? It's like holding a mirror to another mirror — book about life of a guy inside a game about life of a guy making the game! Talk about telling relatable stories!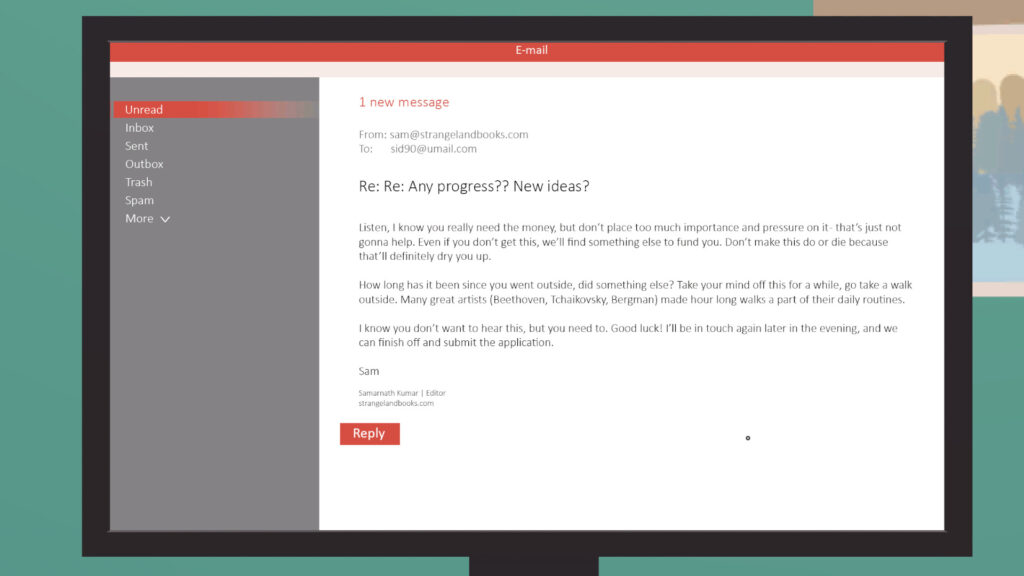 You don't have to be a fiction writer or a game developer to appreciate Forgotten Fields — anyone who has ever struggled with a creative project, felt nostalgia for home and carefree childhood, realized that they are soon to be thirty, pondered on the importance of family and friends in their life, or needed an escape from stress and deadlines would be able to relate to the creative and personal journey undertaken by Sid D'Souza, the game's protagonist.
On top of the dreamy slice-of-life story the game will let you resolve Sid's obstacles and challenges via mini-quests and puzzles. Also, the game has a very creative way of representing Sid's progress with his fiction book — by making you play through it!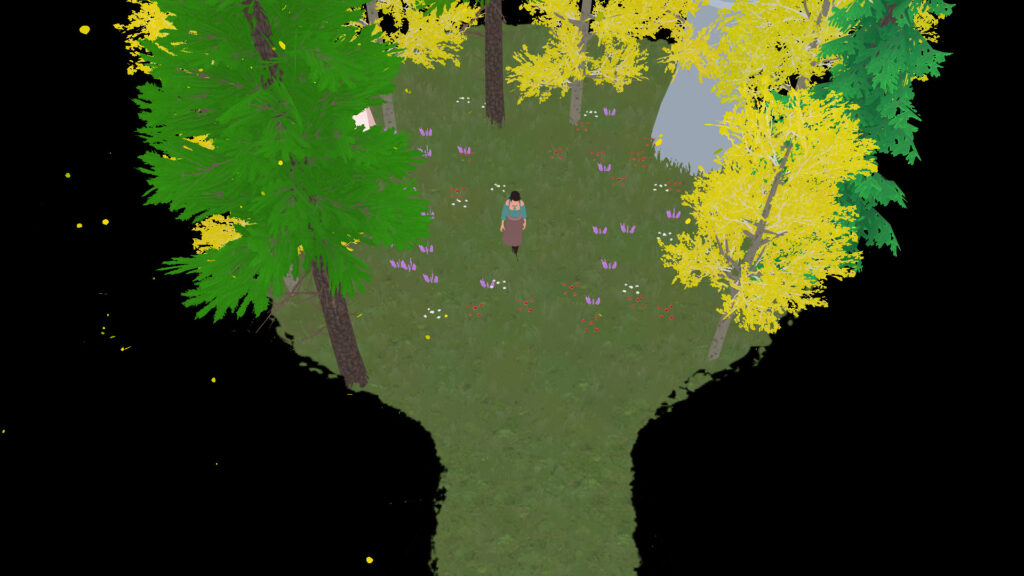 You will find all of this wrapped in cinematic, atmospheric, and even meditative story sequences. Oh, and did we mention that the setting of the story is the warm coastal town of Goa, India, lovingly recreated by an Indian indie developer?
With the promise of a very personal story, intimate look into someone's tiny hometown in India, and warm and dreamy atmosphere it's easy to see how Forgotten Fields has managed to meet and surpass its Kickstarter in July of last year. The game is simply too cozy to pass up! And now, it's on its way to being released on Steam on April 14th!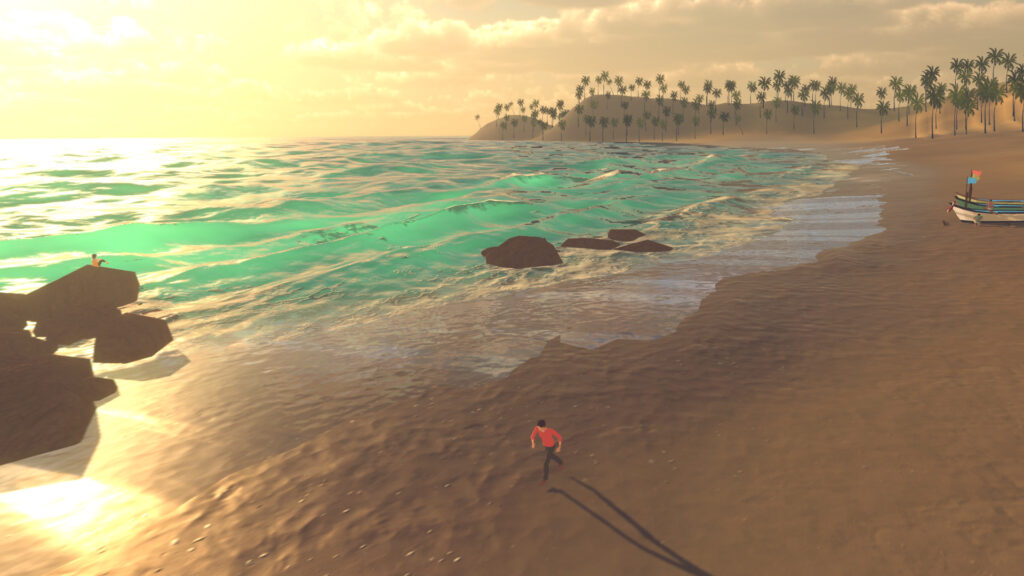 Another layer of this entire project that we have been hinting at all this time is the personal story of Armaan Sandhu, the man of the one-man studio that is the Frostwood Interactive, the developer behind this game.
Armaan is the design, art, and story mastermind behind the brilliantly narrative-driven murder mystery of Rainswept, and after his first game's success he was eager to continue creating cinematic gaming experiences with the power to move and inspire his players.
Problem is, while Rainswept was born out of multiple years of ideas and planning, this new project had to come from ground zero. Armaan was deeply stuck in a creative block, scrapping ideas for months as one concept after another, be it 2D, 3D, or first-person, felt shallow and boring.
At that time, Armaan has recently completed his move from Goa, a tiny state on the Western coast of India. Bidding his hometown goodbye, he found himself in the bustling city of Mumbai and was trying to put together a story set in "the big city."
However, the answer to his creative struggles ended up being back where he came from — beneath rustling leaves of palm trees, in the warm grassy fields, and amidst calming waves of coastal beaches of Goa. Just like the protagonist of the story Armaan tells in Forgotten Fields, the inspiration he was chasing has been there all along. He merely needed to step away from the computer screen and take the journey back home.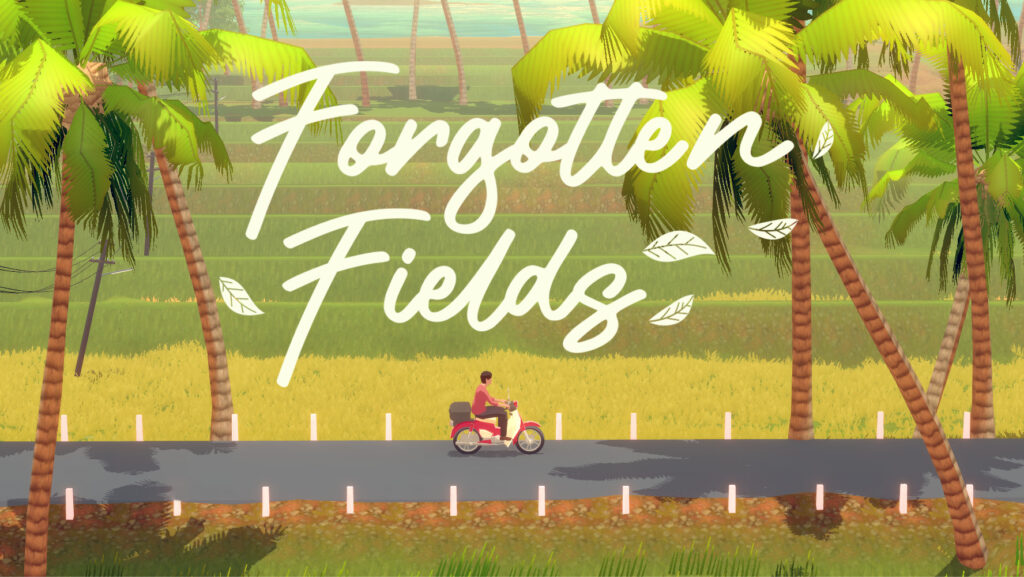 Enveloped in childhood memories, Armaan did his best to convey the cozy and warm atmosphere of his personal adventure in the game, a kind of a "warm summer afternoon" which inspires an "unexpected nap."
Yet, this dreamy space is reinvigorating — giving the game's protagonist the same kind of inspiration that helped Armaan defeat his creative block. As Sid reconnects with his hometown, his friends, and his family he gets bursts of inspiration which take him into his "mindspace" where his book's story begins to unfold.
You, the player, is a part of this process and will have a chance to shape the outcome of the book by helping Sid make some creative decisions, often based the realizations and discoveries you will be making together.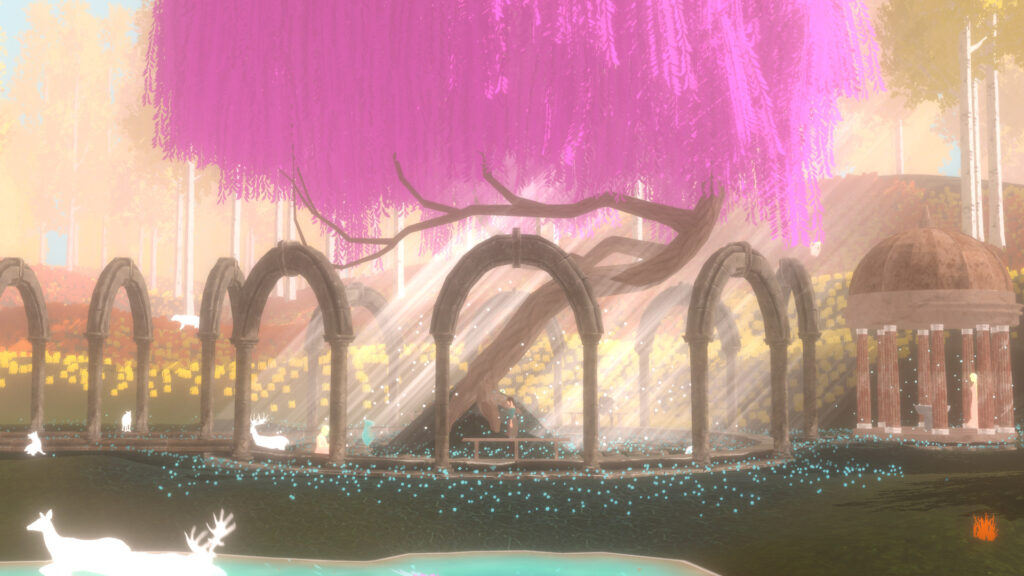 Quite an unusual place to take a video game, huh? Yet, the visual and interactive space of a video game might just be the best way to completely draw you in into a multi-layered story of a creative mind trying to reconcile financial stress, the intimidating stare of the blank canvas, destructive effects of isolation, and the healing that comes to reconnecting with people and places which made you into who you are today.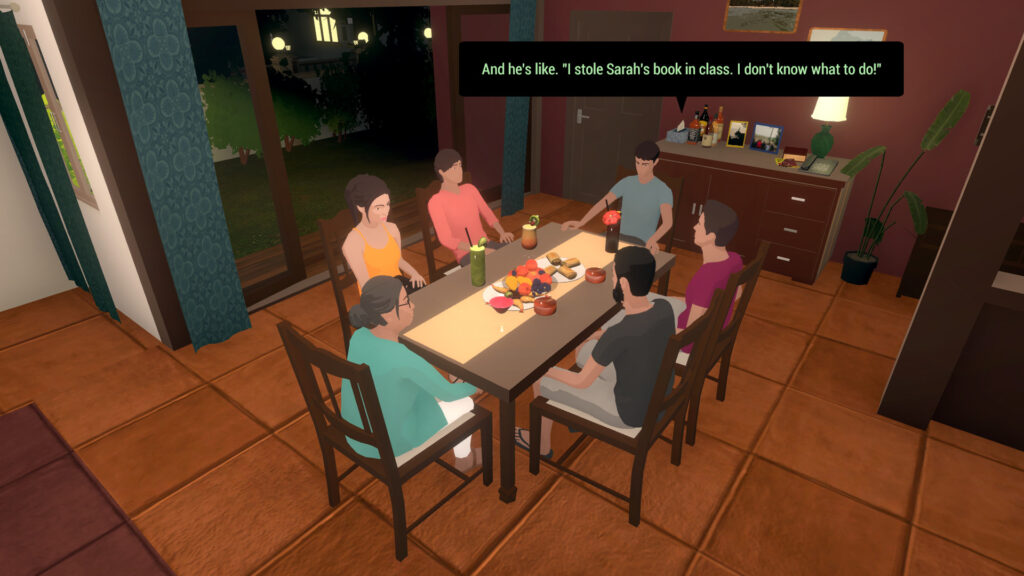 Whew, that's quite a deep take! But, share your thoughts with us — how often do you get to play "meditative games" like Forgotten Fields?
Do you usually find them lacking, or have you been skeptical of trying one out in the first place? Or, maybe you are a long-time fan, drawing both inspiration and relaxation from such titles, and you totally see them having a special place among more "normal" and fast-paced games?
Let us know in the comments below!