Content Type:
Gaming News
Date: July 16, 2021
Kingdom Come: Deliverance was a huge success for a small studio when it launched in 2018. Since its initial launch for PS4, Xbox ONE, and PC there have been numerous calls for a port to Nintendo Switch – and it looks like the wait is finally over.
During Koch Primetime's (new parent company to Warhorse Studios) E3 2021 Event Warhorse PR Manager Tobias Stolz-Zwilling officially announced the upcoming adaptation. While this dismayed many fans who were hoping for a sequel announcement, the Switch port has been met with considerable excitement.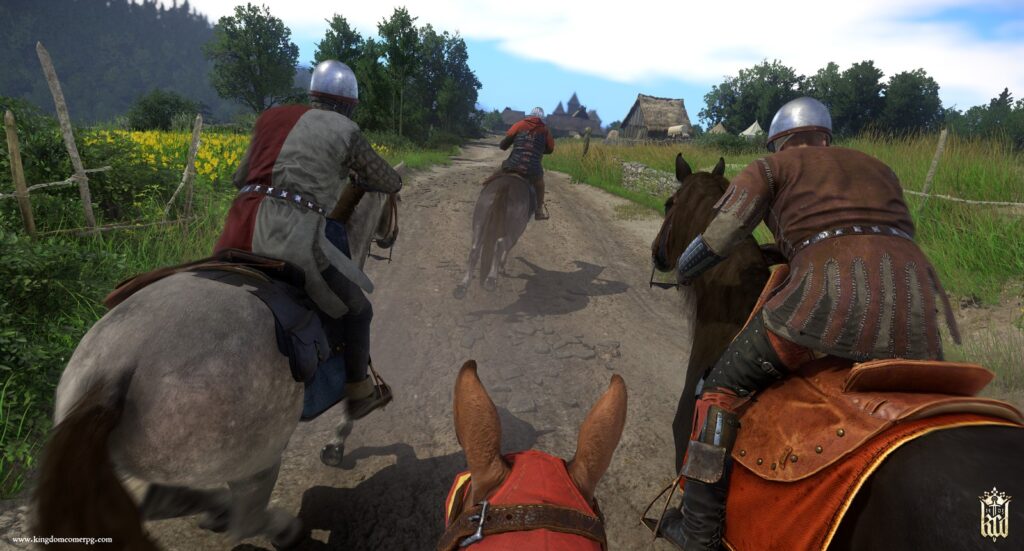 How it Came to Be
So how did Kingdom Come end up coming to Switch? Turns out an administrative accident forced their hands. Some fans might remember the debacle that happened last year when the announcements for Kingdom Come: Deliverance Royal Edition in Japan made it look like the game was coming out for Switch. According to Stolz-Zwilling, this happened because someone "likely ticked the wrong box in Japan." However, at that time, Warhorse was not considering a Switch port.
The confusion caused so much buzz around the idea of KC:D coming to Switch that it forced Warhorse's hand into following through. At E3 Stolz-Zwilling jested that after the error in Japan "we started to think 'there's a lot of interest, there's a lot of buzz'… [people] seem to want Kingdom Come: Deliverance on the Nintendo Switch'… and now here we are"
What We Know About the Port
Unfortunately for eager fans, it looks like the port is still in the early days. There is no release date set yet for when we will be able to roam historical Bohemia on the go. However, we do know that Sabre Interactive is the studio undertaking the actual port to Switch. Saber is notably the same organization that ported The Witcher 3: Wild Hunt – Complete Edition to Switch. That port was met with significant praise meaning that there are high hopes the KC:D will turn out just as well.
If you are chomping at the bit for a new Kingdom Come product and just can't wait for the Switch port or a sequel announcement you are in luck. In April, Warhorse announced the launch of a KC:D inspired soap… that is also still in development.