Content Type:
Gaming News
Date: March 1, 2023
About a week ago, Blizzard announced that the dates for Diablo IV's open beta will be March 24-26, with an early access weekend from March 17-19 for players that pre-ordered the game. Today, during their Developer Update Livestream, they went over just what the open beta will encompass, including what content will be available, and the PC spec requirements for participating in the open beta.
Diablo IV Open Beta Content
The main focus of this open beta is to give players a chance to explore Diablo IV's early game. This will put players in the game's first zone, Fractured Peaks, and allow them full access to the campaign from the Prologue through all of Act 1.
Classes and Level Cap
Beyond that, the only restriction is that the level cap during this time will be level 25, but you can continue playing after reaching that cap. There will be one other restriction for early access players: during the early access weekend, Barbarian, Rogue, and Sorcerer will be the only Classes available. During the full open beta, however, Druid and Necromancer will be available as well.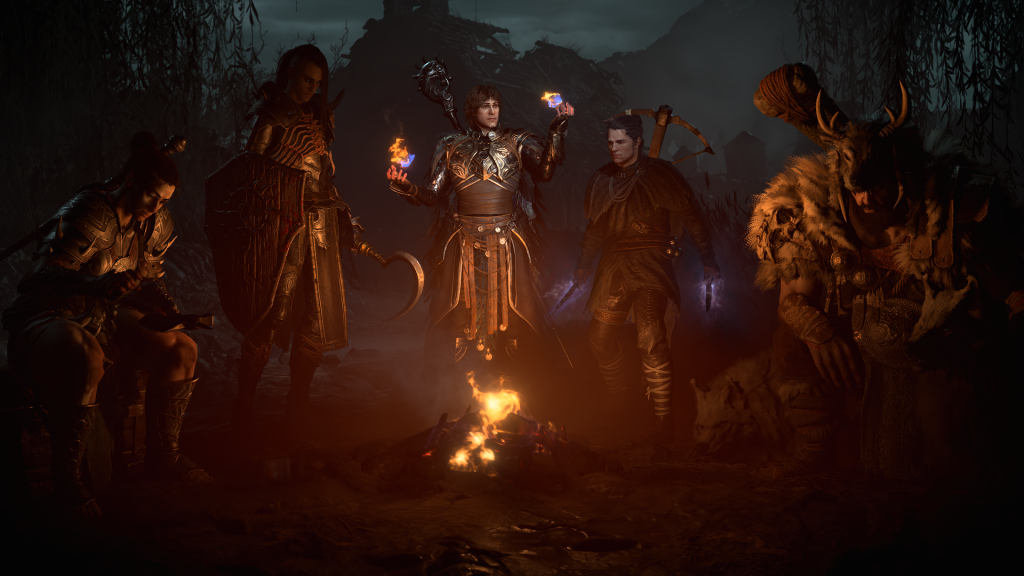 Open Beta Multiplayer
Another detail revealed during the livestream is that you will be able to play the entirety of the beta in co-op. Diablo IV will support couch co-op for you and a friend, or you can go online and group up to make a team of up to 4 players. Blizzard added a little extra incentive to group up, stating that you will gain 10% more experience when near a party member.
Open Beta World Boss
Finally, there will be a massive world boss that players can take on during the beta. It will only show up during select times (though when exactly was not specified), and will encourage players to band together to take it down, awarding them with plenty of loot if they manage.
Open Beta Rewards
Blizzard also announced that there are exclusive rewards you can get from doing certain things during the beta, to incentivize more players to try it out. These are all purely cosmetic, however, so players who don't get to participate won't be behind in any way.
Initial Casually Title — earned by reaching Kyovashad with one character.
Early Voyager Title — earned by reaching Level 20 on one character.
Beta Wolf Pack Cosmetic Item — earned by reaching Level 20 on one character.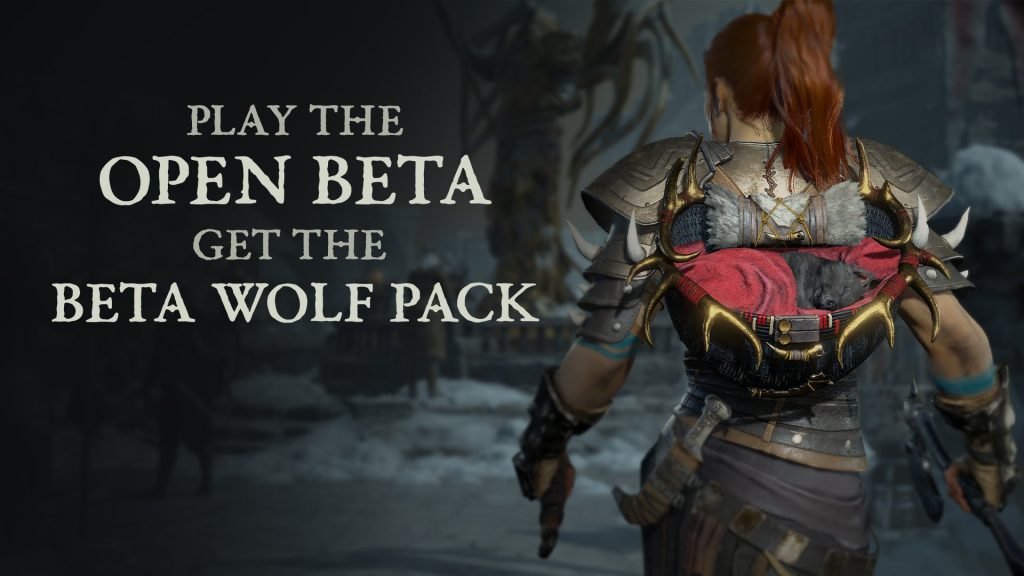 How to Sign Up for the Open Beta and Early Access
If you pre-ordered the game digitally, you're in luck — the open beta and early access will be automatically available for you once they start! Just download the beta on your chosen console once it's available, and you'll be able to play it while the servers are open.
If you got an early access code from a physical pre-order, however, there are some steps you will need to take to secure your access:
Go to diablo.com/beta and log in or create your Battle.net account.
Enter your code and select your gaming platform and region (if applicable) from the drop-down menu.
Be sure to check your selections before clicking the Redeem button.
A success page will confirm that your code was valid and claimed to the account.
For PC players, your account will be flagged for access right away.
For console players, a platform-specific code to download the Beta will be emailed to the address associated with your Battle.net account closer to the start of Early Access.
Open Beta PC Specs
Finally, during the livestream the team detailed the PC specifications for playing Diablo IV open beta. This includes the minimum requirements to make the game run properly, and the recommended specs to have the best experience with it.
Minimum Specifications:

Operating System: 64-bit Windows 10
Processor: Intel Core i5-2500K or AMD FX-8100
Memory: 8 GB RAM
Graphics: NVIDIA GeForce GTX 660 or AMD Radeon R9 280
DirectX: Version 12
Storage: SSD with 45 GB available space
Internet: Broadband Connection

Recommended Specifications:

Operating System: 64-bit Windows 10
Processor: Intel Core i5-4670K or AMD R3-1300X
Memory: 16 GB RAM
Graphics: NVIDIA GeForce GTX 970 or AMD Radeon RX 370
DirectX: Version 12
Storage: SSD with 45 GB available space
Internet: Broadband Connection
The minimum specs aren't looking too bad, meaning most players should have a chance to step into the shoes of a demon slayer!
Diablo IV will release in full on June 2 on PC and all modern consoles. If you're still on the fence about buying it, this expansive open beta will be the perfect opportunity to try the game out for yourself!