Content Type:
Gaming News
Date: July 15, 2021
If you have ever wanted to access your steam library anywhere and everywhere, you can soon. Today Valve announced the Steam Deck, a portable gaming device with the power of a PC.
Steam Deck will run on a mobile-optimized version of SteamOS, allowing players to simply login to their steam accounts and have instant access to their library. It has a slightly larger screen than the Nintendo Switch and can run recent AAA games. Prices for the Deck will range from anywhere between $400 and $649.
The Hardware
As you might guess, the Deck is going to have some pretty serious hardware behind it. The APU inside was built by AMD, and each model comes with 16 GB of RAM. In addition to that, it also has a microSD card slot for those who need more storage than what comes in the base models.
Speaking of storage, the primary difference between the three models being offered by Valve is the amount and speed of storage. The base model which will cost $400 includes 64 GB of eMMC storage, similar to what you would find in a Chromebook. The next highest models will cost $529 and $649 while also featuring 256 and 512 gigabytes of storage, respectively.
However, the higher models will also feature much faster storage in the form of a NVMe SSD. Furthermore, the highest tier will also come with an anti-glare screen which could prove invaluable to some users.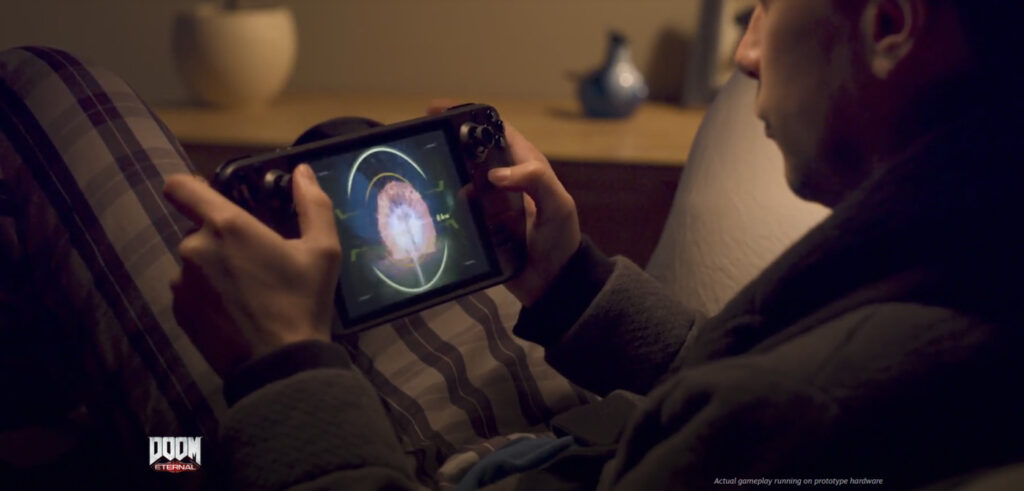 The Software
As said above, the Steam Deck is going to use a modified version of the Linux-based SteamOS. However, players won't have to play games on the Deck exclusively, or even have to keep the operating system.
All features you've come to expect and use on Steam will be present in the new OS. You can talk to friends, look for a new game to buy, and participate in any community you are involved in. Valve specifically mentioned you can continue playing right where you left off from your PC, provided you utilize cloud saves. Plus, you can use remote play to stream games from your PC to your Deck.
Unlike traditional gaming devices, you can download anything you'd like on the Steam Deck. You can even install the Epic Games Store or Windows.
To Summarize
The Steam Deck is coming with an unprecedented amount of customizability and power. Instead of seeing the device as a new Switch or a gaming console, look at it as what it is, a gaming PC. It is slated to release in December of this year.