Content Type:
Gaming News
Date: May 30, 2013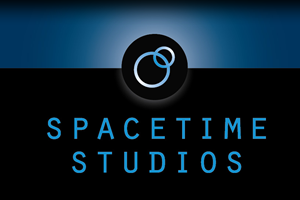 I'm a stat-head, I love statistics and numbers throw in some graphs, and charts and I'm there pawing and drooling insatiably. So, you can imagine what I felt as I read over the below email. Arcane Legends has passed another milestone and there a whole host of number and stats to go with it.
You can of course read the whole press release, but I've extracted all the stats here for your pleasure.
Arcane Legends, Pocket Legends, Star Legends and Dark Legends have collectively exceeded 250 million play sessions.
That equates to 64 million hours of gameplay, which works out to be 7305 years, or 100 lifetimes.
It's all pretty incredible.
Spacetime Studios' Games Exceeds 250 Million Play Sessions
More than 64 Million Hours of Gameplay
Spacetime Studios' titles have amassed more than 250 million play sessions. Spacetime players also log engagement far above industry average, spending more than twice the number of hours playing Legends titles than the average gamer spends across all mobile games in a month.
The typical Spacetime player spends an average of 33.5 hours per month on Spacetime's titles, almost 3 times as much as the average iOS player's total monthly gameplay and four times more than Android players. iPhones players spend about 12.3 hours per month across all games while Android players spend around 8 hours per month on average according to Arbition Mobile.
"A quarter of a billion play sessions is a significant milestone, but what really excites us is the engagement," said Gary Gattis, CEO, Spacetime Studios. "Spacetime's players have logged more than 7000 years of game play. That is longer than recorded history!"
Spacetime Studios has released four mobile multiplayer titles beginning in 2010. Collectively Pocket Legends, Star legends, Dark Legends, and Arcane Legends have been downloaded more than 20 million times.