Content Type:
Gaming News
Date: March 31, 2023
There was once a time when it felt like local co-op was the only way to game. At least, that was certainly the case if you were one of the consoleless kids who had to go over to their friend's house to play N64. While online co-op is probably the new standard, there's still something undeniably special about shared experiences in gaming — even if the laughs and cries of "BS!" are transmitted over Discord instead of shouted from the next cushion over.
So, we were pleasantly surprised to see so many excellent co-op games at PAX, including a number of couch co-op titles. We feel that winning is more fun when you do it with your buddies, and losing hurts a little less. With that in mind, here are — in no particular order — our favorite games from PAX that you can play with your friends. Once they come out, anyway.
---
Wild Woods
Developer – Octofox Games
Publisher – Daedalic Entertainment
Release Date – 2023
It's many a hardcore gamer that has tried — and failed — to find the perfect game to play with their significant other. Often, the game's that are fun for the non-gamer aren't engaging enough for the gamer, and vice-versa. In our brief play session of Wild Woods, however, we think we've found one of those Goldilocks games that's just right!
In this debut title from Octofox Games, up to four players cooperate on the same screen, playing as cute cats that need to protect a cart as it trundles slowly through the woods. With simple controls reminiscent of Overcooked, you'll chop trees, destroy roadblocks, and store wood, healing berries, and gold on your cart, occasionally picking a path or buying upgrades for the cart in a shop. At night, darkness surrounds the cart, and you'll need to use the wood you collected to keep the fire lit, which will allow you to see the swarms of also cute (but deadly) woodland creatures that seek to end your journey.
You can toss resources to your teammates, encouraging teamwork. The boss we conquered at the end of the run was challenging — our team barely made it out alive — but fun, and everyone had a blast. We've got this one on our wishlist already, and we can't wait for it to come out!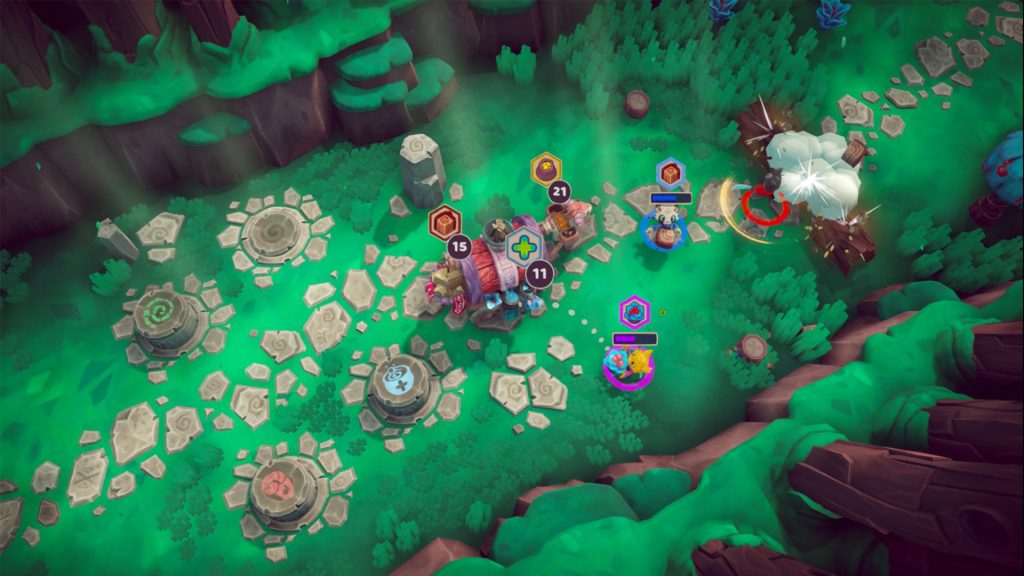 Mythic Protocol: Riftstorm
Developer – Mythic Protocol
Publisher – Mythic Protocol
Release Date – Coming Soon on Steam, available now via the Mythic Protocol launcher
No, that's not a typo — the developer, publisher, and game title are all Mythic Protocol. You see, Mythic Protocol aren't content with making a tight, top down ARPG shooter with roguelite elements; they want to create a whole new IP. They've already enlisted the help of the renowned Indonesian animators at Caravan Studio to create cutscenes; future plans include motion-graphic comics that explore the world of Mythic Protocol, which asks the question "What if major historical events were actually shaped by other-dimensional aliens?". Players control Agents that fight these forces, keeping Earth safe and blissfully ignorant of the dangers they face.
Mythic Protocol is also looking to launch the Mythic Portal, which will let the community collaborate in world building — come up with a cool enough "Mythic" (monster), and the devs just might put it in the game! This community engagement is part-and-parcel of the holistic, Web3-centric approach that the devs are taking with Riftstorm. Although it wasn't mentioned in our conversation with the devs at their PAX booth, press releases from last year suggest players' Agents will also function as evolving NFTs (we've reached out to Mythic Protocol for details on this facet of Riftstorm).
While we aren't sure if all the ancillary stuff will add or detract from the experience, our time actually playing the game convinced us that this is one to watch. Runs are brief, intense, and action-packed, and the boss we fought was very well designed. Arenas have just the right amount of cover and obstacles, and there's a nice curve of mindlessly blasting through enemies in the first few rooms, to carefully positioning in the final stretches of the run. You can bring up to two friends with you on runs, and given how tough the boss we fought was, it seems like you'll usually want the help.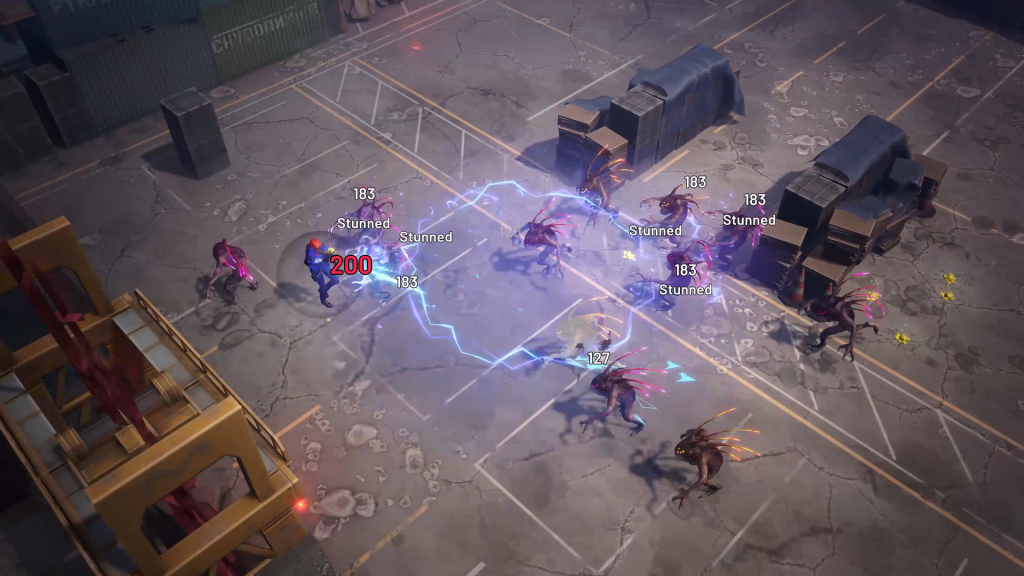 River Tails: Stronger Together
Developer – Kid Orion Studios
Publisher – Gravity Game Arise
Release Date – Currently in Early Access on Steam
River Tails: Stronger Together is a classic co-op platformer, which sees each player take control of either Finn the fish or Furple the cat as they make their way through a charming, whimsical world. The two friends must traverse their respective domains, the water and land, in order to assist each other with increasingly difficult puzzles, with enough new mechanics to remain fresh and interesting through the entire (relatively short) game.
The asymmetric style of co-op here might evoke It Takes Two for some gamers (and not without good reason), but this title aims to be much more focused and bite-sized, being a much more comfortable length and difficulty to play with children or non-gamers. The concepts are easy to grasp, and the puzzles never get too difficult (though some of the collectibles are more challenging). The art style and presentation is very family-friendly, even more so than It Takes Two, making this a wonderful game to play with absolutely anybody.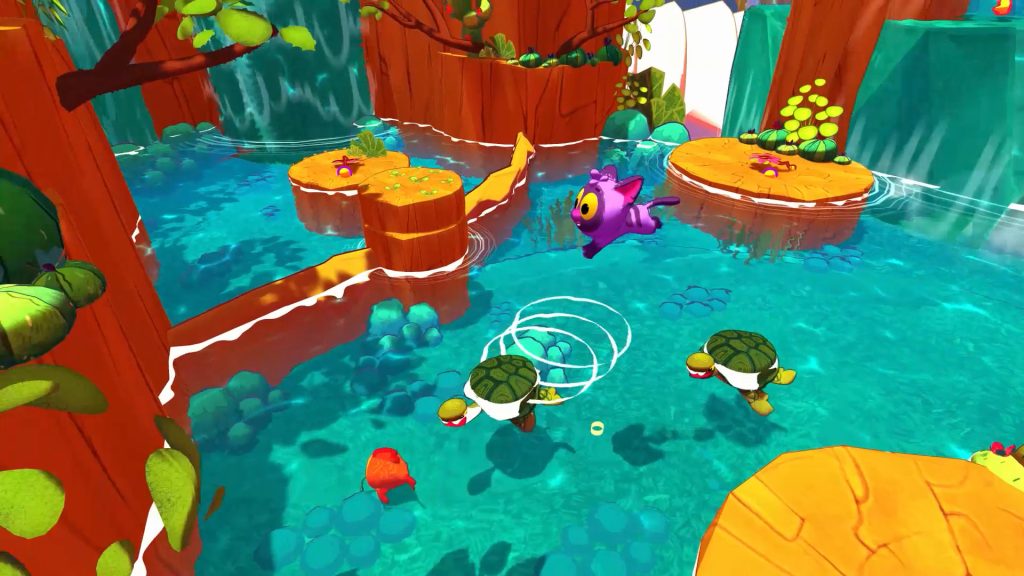 Polterguys
Developer – Madorium Ltd.
Publisher – Madorium Ltd.
Release Date – "To Be Announced"
You know the old adage about just needing to be faster than your friend when running away from a bear? Yeah, imagine that, but adorably spooky. A raucously fun time, Polterguys is a multiplayer party game where you play as one of four ghosts trying to escape the clutches of a dangerous monster. Stuck in the tight confines of relatively small levels, you'll need to be fast on your feet (do ghosts have feet?) while sabotaging the other ghosts so that they're caught by the monster.
While we were at PAX, the developers also mentioned myriad other game modes they plan on adding, or already had ready to go, adding replayability that could prove to make Polterguys a couch party staple. The game has a long way to go before completion, but it was already a blast just using Mario-Kart-esque powerups to trip up our friends while fleeing from the monster in this fantastic little title.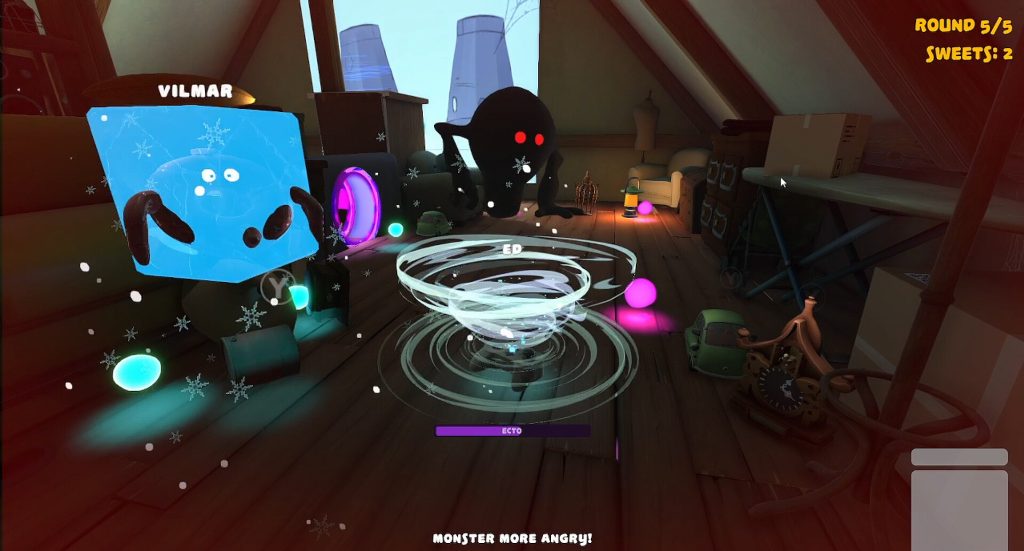 Blackout Protocol
Developer – Ocean Drive Studio, Inc.
Publisher – Ocean Drive Studio, Inc.
Release Date – 2023
While all co-op games have the potential for messing up your teammates, we're not sure there was ever a game that leans into it as much as Blackout Protocol. This top down roguelite shooter is already pretty hard –enemies are fast, aggressive, and do a lot of damage — and there's the added wrinkle that friendly fire is always on. You have to carefully position and watch your field of fire, as you can take down your allies in just a few shots. Adding to the difficulty factor are the fairly dark levels; enemies react to light and sound, so deciding when to shine your flashlight on your foes is part of the challenge.
While we ended up killing one another a fair bit while trying out the preview, the moments where we managed to cover each other's backs and move as a unit felt awesome. The need to communicate, combined with the friendly fire, made Blackout Protocol incredibly immersive, especially considering that it's a top down action game. We spoke with the game's Creative Director, Dong Soo Oh, who told us that his goal was to make a tight co-op shooter game in which players couldn't just spray bullets everywhere; even in our brief, 30-minute play session, it was clear that Oh and his team have succeeded.
This design philosophy is apparent in the character and weapon options as well: there are different classes, each with their own special abilities such as healing or increased DPS; weapons vary widely in purpose, from slow-to-fire sniper rifles to room-clearing flamethrowers. Together, these aspects of the game make it so that building an effective three-person team comp is an integral factor in a successful run — not that we'd know what that felt like.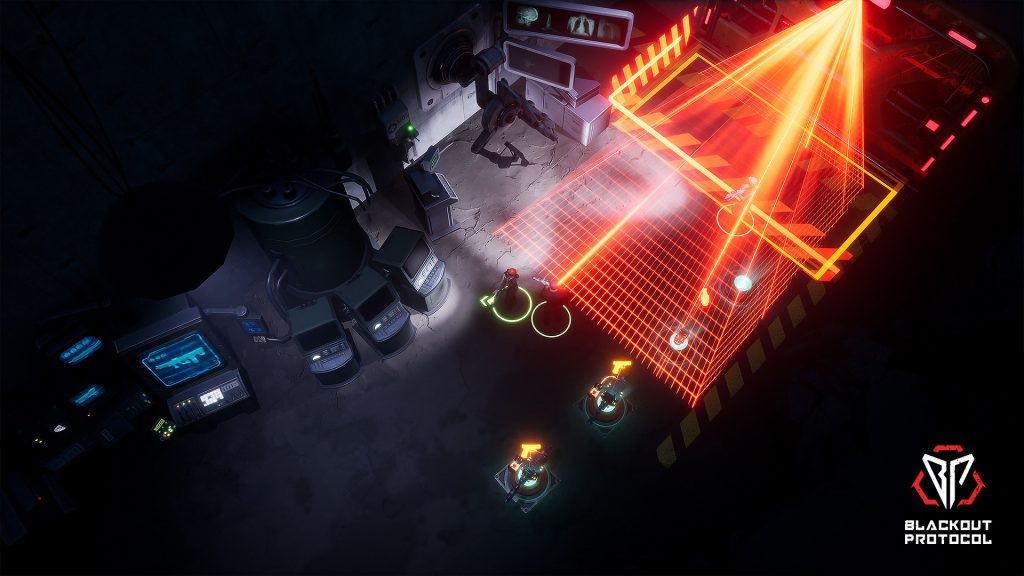 Alien Hominid Invasion
Developer – The Behemoth
Publisher – The Behemoth
Release Date – 2023
A fresh take on the Newgrounds classic, Alien Hoiminid Invasion breaths fresh life into a franchise we thought we might not see again. With the same charming art style and wacky sensibilities, Invasion improves upon the original Alien Hominid, answering the question "what would the game look like if it were made today?" The short answer is: "it would be extremely fun, especially with friends."
Co-op is a mainstay of the series, but Invasion takes this to the next level. By letting each player customize their experience, allowing them to turn on and off features and set their own difficulties, you will be able to enjoy this game with all of your friends regardless of skill or preferences. And you might need those settings, because the game is more hectic, more fast-paced, and more exciting than ever. You will be jumping, blasting, running, and grabbing through the whole thing, with little down time. It gets to be a lot, as you race to complete objectives and survive onslaught of the ever-charming Alien Hominids.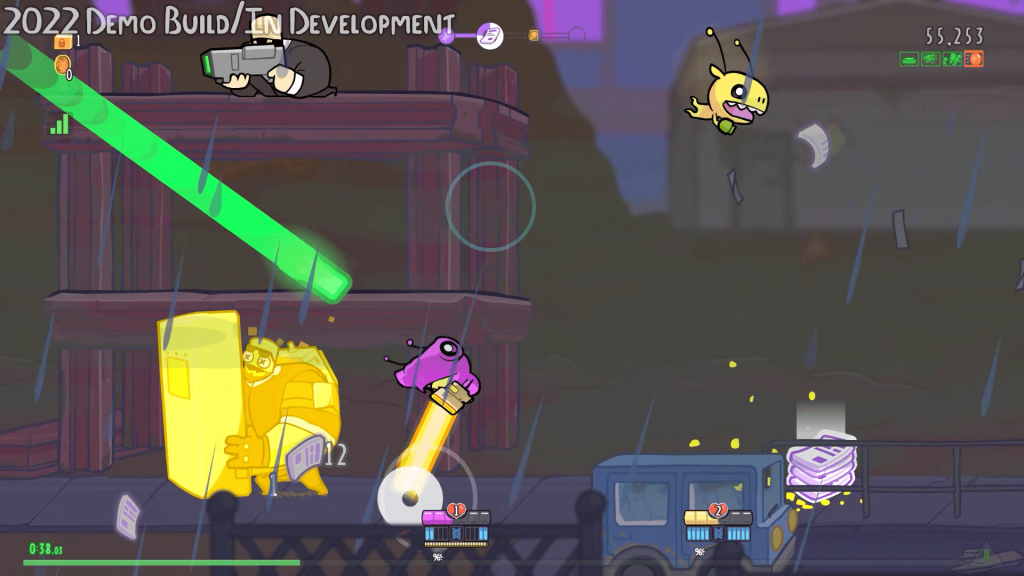 ---
And there you have it: our favorite co-op games at PAX East 2023. If you're curious about any of the titles and have a question or two, drop us a line in the comments, and we'll see if we can satisfy your curiosity!