Content Type:
Gaming Reviews
Date: April 26, 2023
Unwording is a narrative puzzle game from Frostwood Studios. It takes you through the mind of Tom, an ordinary office worker, who's struggling with depression. By solving word puzzles, you help him overcome his negative thoughts and look at life from a new perspective.
Thick Grey Sludge
Games as varied as Depression Quest, Omori, and Celeste all portray what depression does to a person and how someone can break free. But there's a subgenre of Indie Games About Depression. Games with a black-and-white aesthetic, a bunch of early-game options that are Greyed Out and Unselectable, and a protagonist who's so mired in despair that you just want to send the poor guy back to bed.
When done well, a Depression Game can help people who've never been depressed understand what it feels like, and help people who are struggling with depression feel less alone. When done badly, a Depression Game feels like a mass of grey sludge. If playing the game feels pointless, it's unlikely you'll want to keep going, even if you want catharsis for the main character. So when playing a Depression Game, the first question is "does this stand out from the billion other grey sludgey Depression Games?"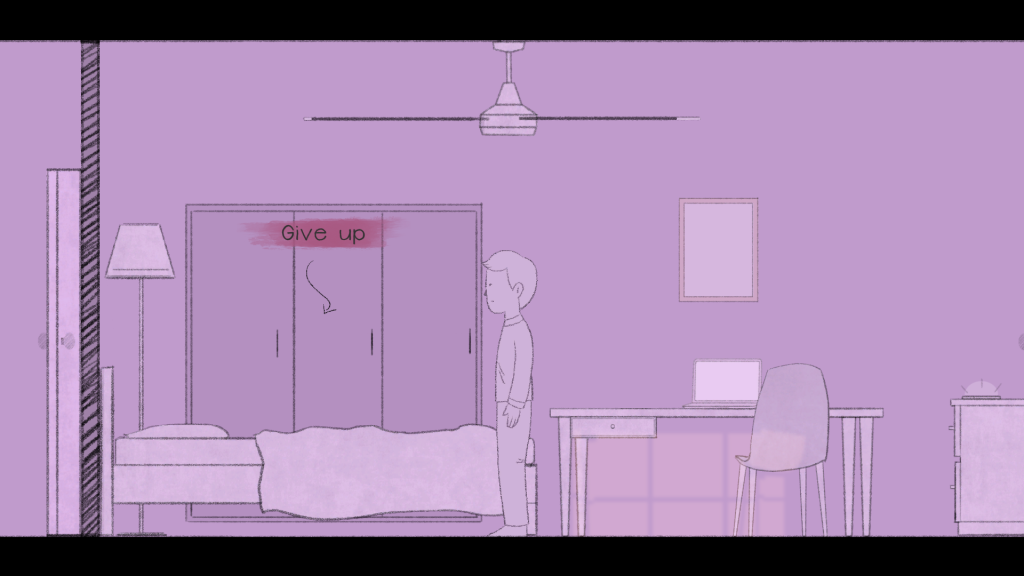 Gameplay: Before
At first glance…. and second… and third… Unwording is definitely An Indie Depression Game. Black and white, sketchy art style? Check. Greyed-out options at the beginning of the game? Check. A protagonist who is so mired in despair that you just want to send the poor guy back to bed? Check. But the gameplay's engaging enough to make the early parts of the story interesting.
In the first half of the game, you play as Tom's negative thoughts. Tom will offer a short thought about any item you pass–for example, "wake up" when walking past his bed. When you select the item, you get sent into a puzzle.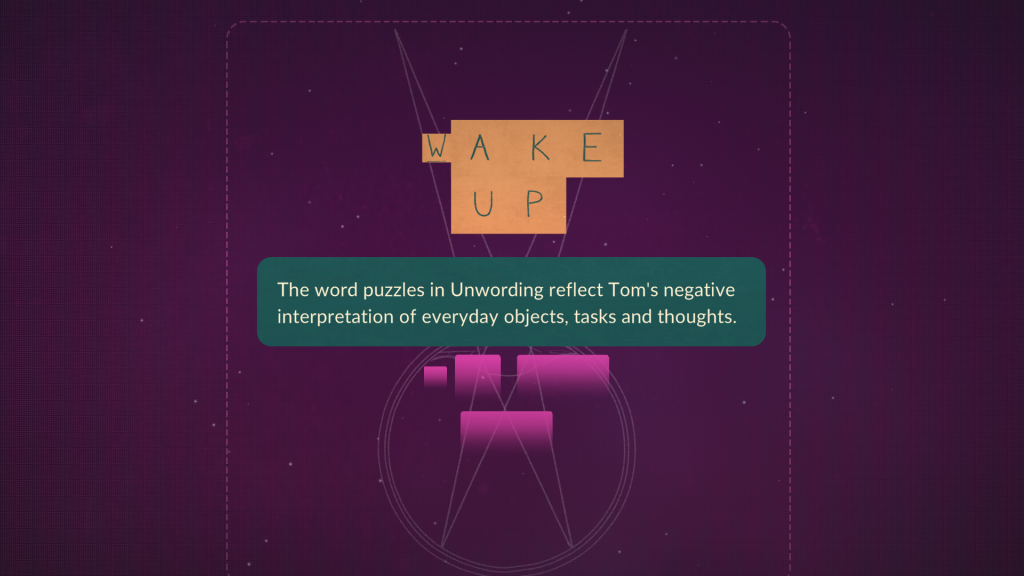 Each letter is part of a cube or rectangular prism. By rotating the cubes, you can see different letters. Find the correct letters, plug them into a Wordle-style grid, and turn Tom's neutral thought into a negative one. Once you've changed Tom's thought, every time he walks past the item, he'll think the negative thing. "Wake up" becomes "give up", thoughts about a car on the street become misery about how Tom is poor, and thoughts about a restaurant morph into despair about Tom's lack of a social life.
I thought these early puzzles were engaging. I like word games, and these puzzles were in the sweet spot. The difficulty curve was a little much — before you understand how the game wants you to engage with the blocks, it can be tricky to figure out what your options are. But once you get the hang of it, it gets much easier.
I also liked this mechanic from a story perspective. It's rare for a Depression Game to make you the source of the protagonist's pain, rather than its victim. The game makes you walk past every thing you've made Tom think negative things about, multiple times, and you get a sense of how much these thoughts are getting to him. You start to feel a little guilty — you did this to him. You made him think these awful things about the world and his place in it. You made him procrastinate at work, wallow in self-pity, and go back to bed instead of exploring the world.
Presentation: Before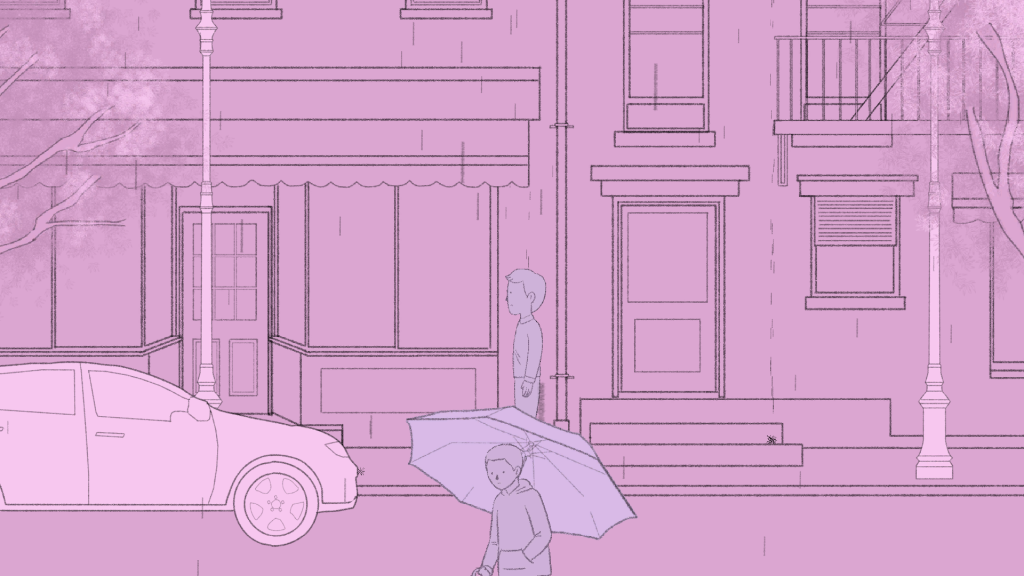 Up until the turning point of the game, Unwording's presentation is great. The art style's charming — it brings to mind a less lavish Over the Garden Wall. The animation is simple, deliberately wobbly, and limited, but it looks deliberate rather than choppy. I also have to praise the cutscene cinematography — throughout the game, it's fantastic. Every shot feels deliberate and well-composed.
Unfortunately… there is a major shift in both art style and gameplay about a third of the way through Unwording. This shift affects every part of the game, and it does not do so for the better.
Conclusion
A game about depression should make you struggle with the early game mechanics and blossom as life becomes easier. In Unwording, the game's designed to do the exact opposite. Unwording isn't a sludgy grey Depression Game. It's charming, sweet, and heartfelt. But its design flaws hurt what it's trying to say. The world may open up — it may become bigger, more colorful, and less limiting — but because of the way the game's built, it also becomes more confusing and frustrating to navigate.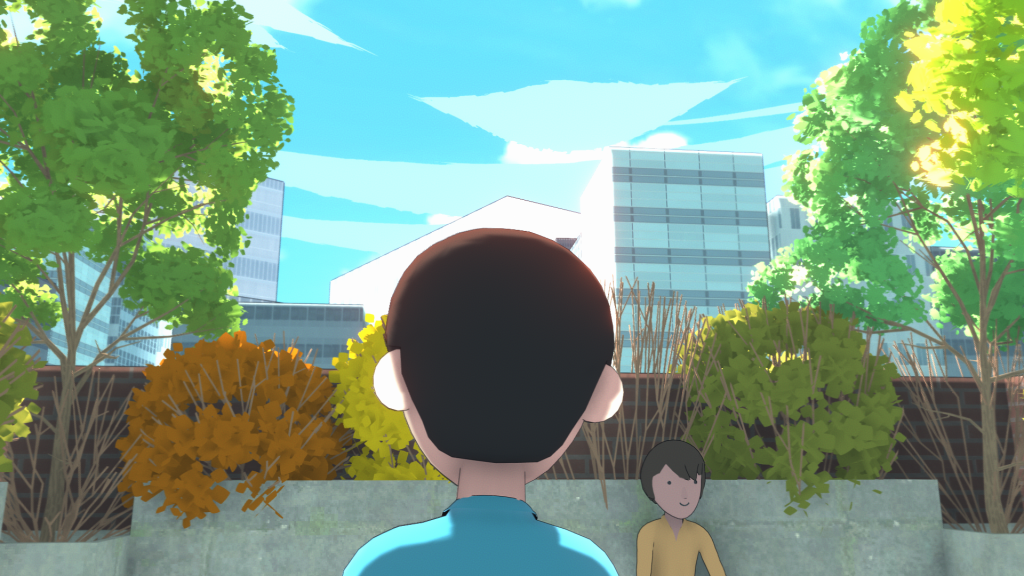 The team behind Unwording clearly worked hard on this one, and I appreciate what they're going for — but they didn't stick the landing. Hopefully, Frostwood Studio's next game will help us see their work from a new perspective.