Content Type:
Gaming News
Date: March 27, 2023
On our first day at PAX East, we were able to snag an interview with indie game publisher and developer, Mooneye Studios' Tobias Graff. The studio released the game Lost Ember back in 2019 and have since grown their developer base, with a couple titles slated for release in 2023. This interview covers various topics, ranging from Mooneye becoming a publisher, to the next project they've started developing.
---
Note: This interview has been edited for clarity, and to make it a bit more concise.
DanielD: Let's talk first about the studio. You were first a developer, and now you're a publisher too, right?
Tobias: Exactly, yeah. Well, we started about 8 years ago now, just as a developer. Straight from university, developing our first game, Lost Ember. That took about 5 years, and in those five years, we learned a lot. We made a lot of mistakes. So afterward, after the release of Lost Ember, we had a bit of extra budget, and we thought we'd help out some other developers to not make those same mistakes that we made. We reached out to some other developers making their first games. We got talking and that kind of became our publishing label.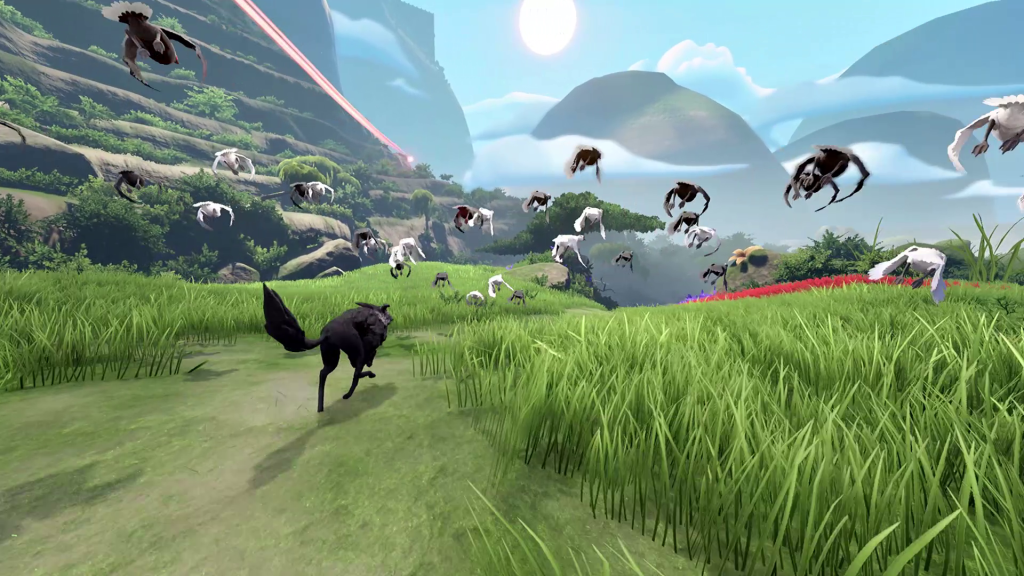 DanielD: I'm curious what these mistakes were? Any embarrassing stories or big mistakes that you can share?
Tobias: Yeah, tough question. Most mistakes only involved spending way too much money on stuff that didn't end up being important at all. Or just getting distracted, being unfocused, losing track of what's important in the game, and trying to add everything into the game. Let me try and think of any embarrassing stories. Umm… I think most of the things involved the planning and actual development, if you're developing a game, you're just in it for the game, not all the other stuff. Not the company management and things. You [the publisher] just take those off the hands of the developers. We were five people and we felt overwhelmed.
DanielD: So, how exactly do you help these developers now that you're a publisher?
Tobias: In the development itself, if they have any things they can't figure out. Or, we do the console porting of the game, or general feedback. And, the developers are a part of our select group, and part of the team.
DanielD: So you actually help them on the development side, like you help support them with specific aspects of development like 3D animating?
Tobias: Yeah exactly, for Farewell North for example, we did some of the animations and refined some of the text and stuff like that.
DanielD: Let's talk about Farewell North. It's about a girl and her dog, but you play as the dog, for the whole game? I mean, you're not the developer, but can you speak to that decision? Was it always going to be the dog that was playable?
Tobias: Yes, you play as the dog. I think it was just the interesting change of perspective from playing as the normal character, the owner of the dog, who has depression at her childhood home, and tries to remember her past, and remember the good times. It was just a thing to switch, from the active role of visiting these lands, to the passive role of the companion that guides her through it. That was the interesting idea.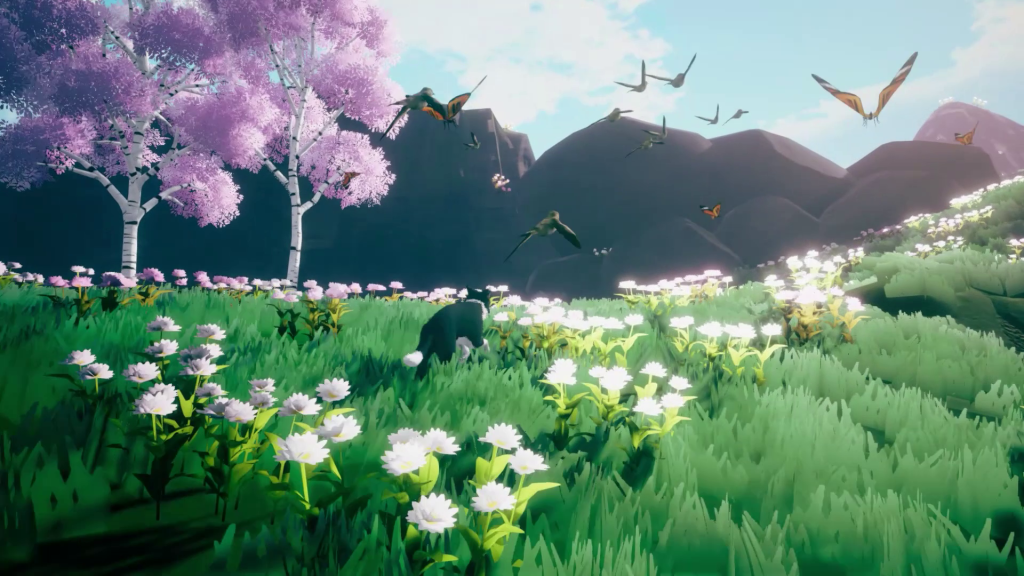 DanielD: It seems unique. Instead of being the hero, this focuses on the companion character, or the secondary character. So in the other game, Shumi Come Home, you also don't play as a standard hero. It seems like a theme in your studios' games. Is that intentional?
Tobias: It just sort of happened. If you look at games that deal in narratives, like Lost Ember, it was about changing perspective, playing a bunch of different animals experiencing a human story, who have memories of a past life, basically. So this theme is something we find interesting, ourselves, so it naturally evolved into that, but it wasn't really intentional. But now that you mention it, yeah (laughs).
DanielD: Yeah, there's a pattern of cute animals, narrative focus, and unique gameplay mechanics.
Tobias: Absolutely, exactly. Also, just a relaxing game, all the stakes aren't high pressure or skill based. It's more laid-back, just chill and play the game.
DanielD: So I'm curious about your process for finding solo devs. Who finds who? If a solo dev wants to be noticed by Mooneye, how do they do that?
Tobias: You can just reach out. We have a section on our studio website where you can pitch your games. You can come to conventions like PAX and talk to us. But, sometimes we just find developers on twitter, posting things, and we think 'oh this looks cute.' That's how we found Shumi Come Home.
DanielD: What advice would you give to solo devs?
Tobias: That's a loaded question (laughs). I mean, try to focus on what you want to do, I would say. A lot of developers that we publish, mostly, didn't look for a publisher because they just wanted to make a game, and they didn't want it to be this huge thing.
DanielD: Yeah, they probably didn't want people telling them to put loot-boxes in their games (laughs).
Tobias: Exactly, but there are lots of different publishers out there. If you don't like marketing, then go to a publisher that focuses on that, or if you don't know how to port games to consoles [go to a publisher for that]. Focus on the thing that you want to do and can do, and try and get help for the rest of it. There are a lot of solo-developed games that I think would probably benefit a lot from just someone helping a bit in some areas, because you can't know it all, well some of us can (laughs), but yeah, I would say just stick to what is fun and get help for the rest.
DanielD: Thank you for that. I have one more question about your work culture. I know that there are a couple members of the office that are four-legged. Can you tell us about them and the important roles that they play?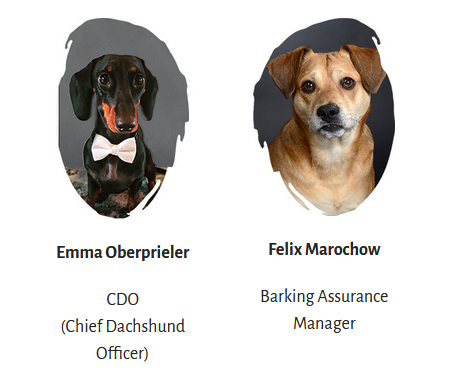 Tobias: Well first of all there's Emma, she's the chief dachshund officer. She always makes sure that everyone gets a chance throwing the ball for her and that no one is bored in the office. She's very eager to equally distribute stick throwing throughout the team. And yeah, the second member is Felix, the newest member of the team. He's a more chill dog, our chief barking officer. He makes sure everyone is greeted accordingly when entering the office.
DanielD: Any plans on making them playable characters in a game? Maybe a guest appearance?
Tobias: That's a very good idea, we should definitely do that (laughs).
DanielD: I won't charge you for that one (laughs). Any other games on the horizon for the studio? Obviously Shumi Come home and Farewell North are coming out, but is anything there anything else?
Tobias: Shumi is releasing soon and Farewell later this year, we are developing another e game at the moment, but it's still very hush, hush. It's going to be a narrative exploration game, it's not going to be too different to Lost Ember, in terms of the vibe and the general atmosphere, but the setting is going to be very different, and there's going to be a playable human.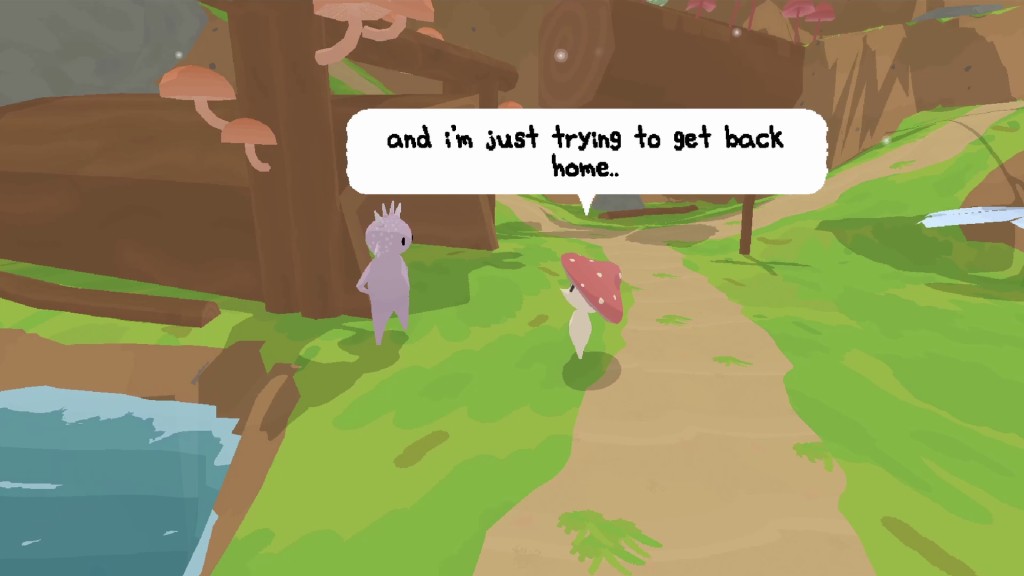 DanielD: You guys are going to break your streak! A playable human is a first for Mooneye! So for those people that enjoyed Lost Ember, they can look forward to your next project. Do we have an exact release date for Shumi Come Home?
Tobias: We don't have exact dates, but Shumi is coming out in the next few months, very soon it will be released.
DanielD: That must be a positive to working with your studio that you're flexible, and provide time for a game to be finished.
Tobias: Exactly, there's nothing worse than releasing a game that isn't ready.
DanielD: We won't be expecting patches for these games, that's not the vibe, right? They're done when they're done.
Tobias: Exactly, we try not to do that. Just like the games, we don't like putting pressure on the player or the developer.
DanielD: Low pressure environment (laughs). Thank you so much for your time.
---
Thanks again, Tobias! We're looking forward to Mooneye's future project and the games releasing this year. If you're interested the games mentioned in this interview, you can find Lost Ember on Steam or consoles. Shumi Come Home and Farewell North both have demos available and can be wish listed on Steam. Shumi Come Home releases in just a few months, and Farewell North should arrive later this year.