Content Type:
Gaming News
Date: March 2, 2021
It's been almost 2 years since Elden Ring was first announced at E3 back in 2019, so today's leaked trailer generated more than a little excitement in the near-to-hollowing Soulsborne community. The original leak was a grainy mess, but someone has already upscaled it, making it easy to pick out some interesting details, including combat on horseback, a variety of strange armor pieces, and what looks to be the same familiar backstab animation From Software has used since Demon Souls. In addition to the section of the trailer that was upscaled, there is also footage of some exploration and what is probably a boss.
For those of you who don't know, Elden Ring is FromSoftware's upcoming Action RPG, and can be considered a part of the larger "Soulsborne" series that encompasses everything from Demon Souls through the Dark Souls series, and also includes Bloodborne and Sekiro. All of these From titles feature similar gameplay and tropes, including punishing difficulty and lore only gleanable through item descriptions and the vague mutterings of NPCs.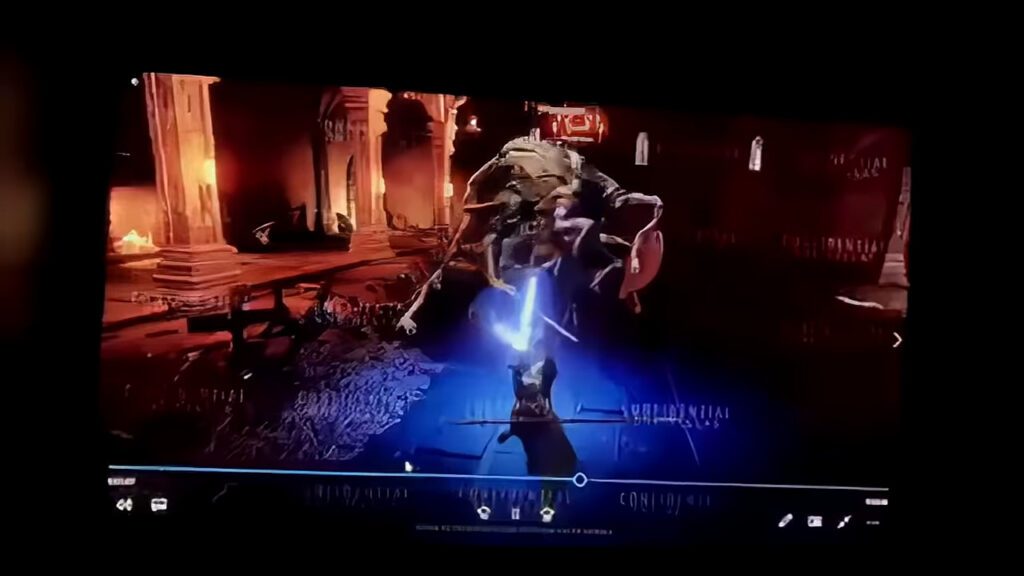 FromSoftware has been characteristically tight-lipped about Elden Ring, but we do know that it will be closer to the RPG style of Dark Souls than the more action-focused Sekiro, and that it will feature a large, open world-map to explore. Notably, George R.R. Martin collaborated with creator Hidetaka Miyazaki to create Elden Rings lore, and the game will be be "full of things that we weren't able to do in the Dark Souls series", according to Miyazaki.
Apparently, the leaked footage is from an internal trailer and dates back to 2020, and is not representative of the game's current state. The linked tweet suggests that we'll get another, official trailer some time this month, thought that has yet to be confirmed by FromSoftware.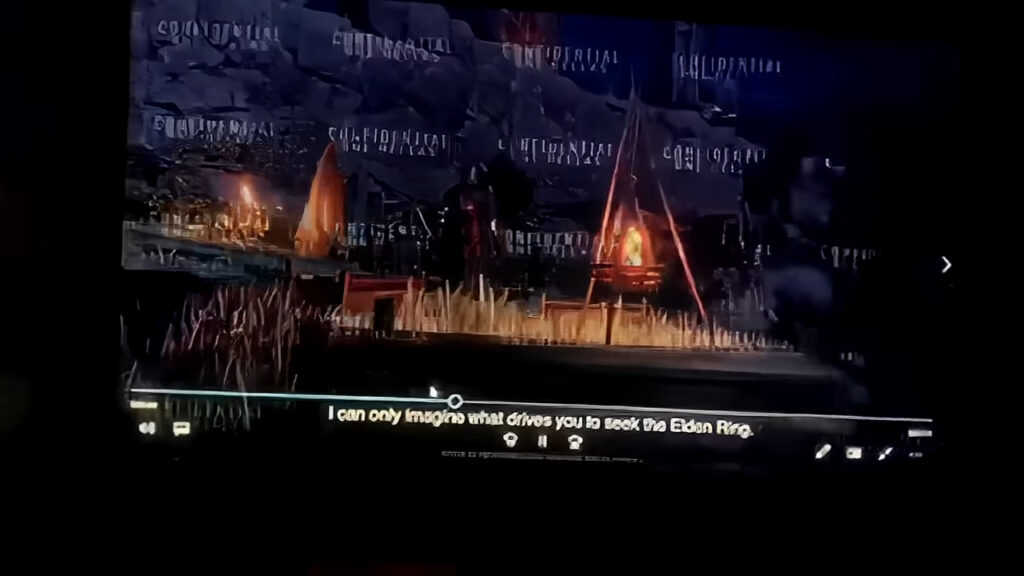 While it's great to finally see something — anything — about Elden Ring, the trailer doesn't show us much that we didn't already know or expect. We already knew that you'd be able to fight enemies while on horseback, though seeing it in action was certainly cool. The colorful environments and enemies did stand out as a fairly large divergence from the usual dark, dreary style that pervades most of the Soulsborne games; it's heartening to see that Fromsoftware doesn't seem to be making Dark souls 4, but instead creating a brand new dark fantasy world to explore. Naturally, there was also a dragon, as is now tradition in FromSoft games.
What do you think of the leaked footage? Are you excited for Elden Ring? Are you tired of dragons? Let us know in the comments!