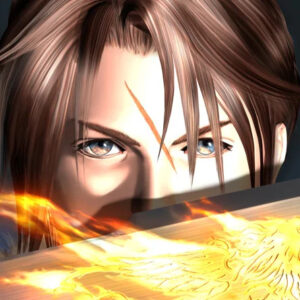 Characters
Game: Final Fantasy VIII
There are eleven main characters in Final Fantasy VIII, six of which are primary characters: Squall Leonhart, Rinoa Heartilly, Quistis Trepe, Zell Dinch, Selphie Tilmitt, and Irvine Kinneas.
The other five are temporarily playable: Seifer Almasy, Edea Kramer, Laguna Loire, Kiros Seagill, and Ward Zabac.
Player Characters
There are six main playable characters in Final Fantasy 8.
Temporary Characters
There are five characters who are temporarily playable in Final Fantasy 8.