Game:
Far Cry 6
Content Type:
Gaming News
Date: December 22, 2020
We've known that Far Cry is coming for six months now, and there is a considerable gap in what Ubisoft has revealed. We've been treated to breathtaking trailers, cinematic opening credits, and interviews with actors who play the primary antagonist Anton Castillo and his son Diego. Ubisoft has not, however, released a gameplay trailer.
By contrast, the official announcement trailer for Far Cry 5, in May 2017, used in-game footage alone. Far Cry 5's didn't show much gameplay, but it still did a far better job telling fans what they could expect the game to look like. Ubisoft has shown nothing comparable for the next game in the franchise.
Both Far Cry 5 and 6 were originally slated to retail in a February. Far Cry 5 was then delayed until March 2018, and it seems likely that Far Cry 6 will be delayed until March 2020. Provided, of course, that the Microsoft Store leak is accurate. Based on the previous game's announcement timeline, there would have been gameplay footage in August 2020, about a month after the game's July announcement. Nothing has been forthcoming.
Ubisoft revealed gameplay details, including a customizable weapon system, voiced protagonist, and a series-first city environment at Ubisoft Forward this year. Little since has come out. This is likely the result of the ongoing pandemic and the subsequent delay it caused. It's also possible that the early leak forced Ubisoft's hand. If they weren't prepared to announce Far Cry 6 yet but needed to because of the leak, then it makes sense that they've little gameplay.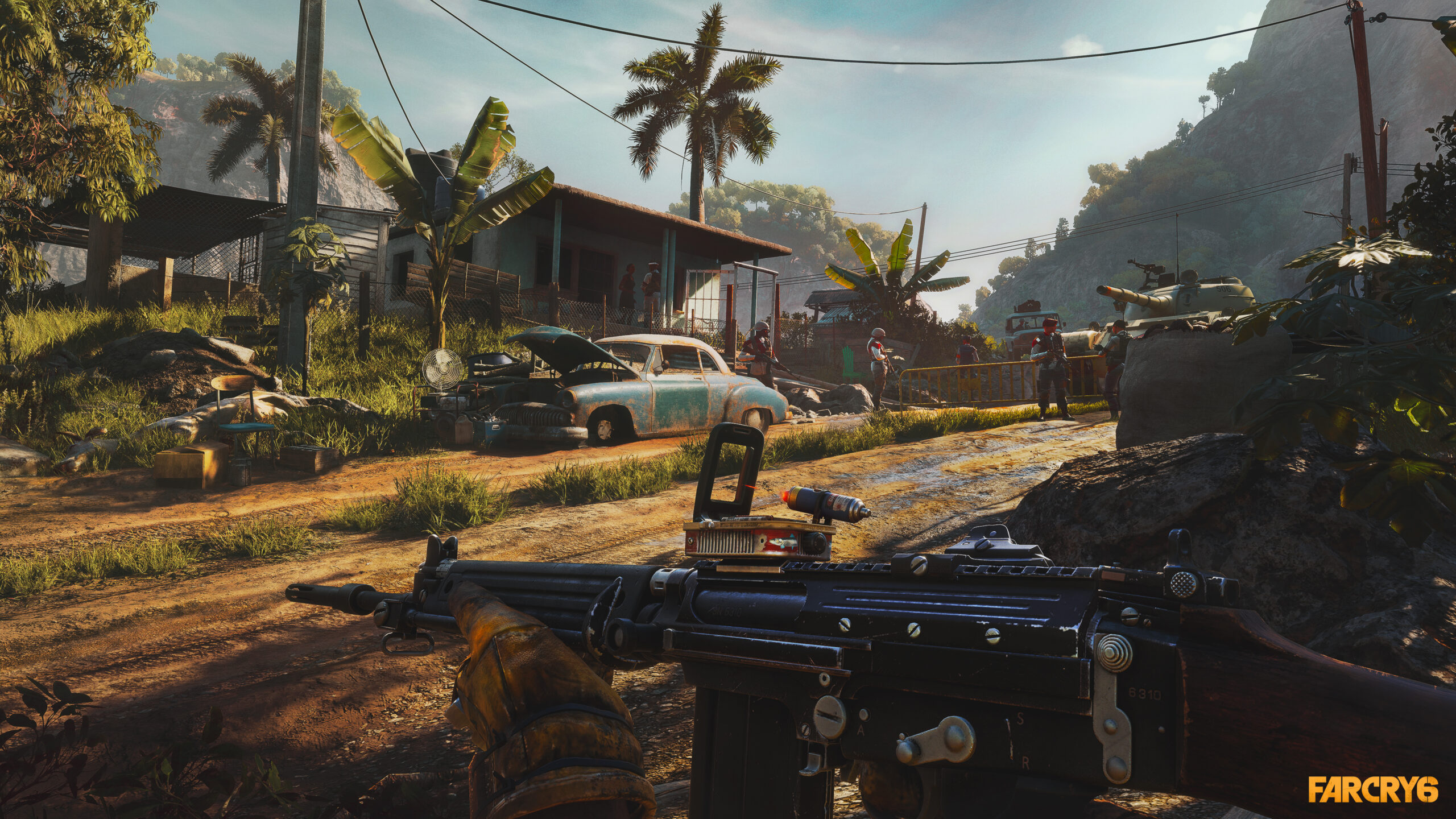 Even so, this absence leaves fans itching for more. YouTube hosts many fan trailers purporting to show Far Cry 6 gameplay footage. These videos are obvious fakes, use footage from other game. They also have few views, despite this one received more than 10,000!
Whether this dearth of information results from a conscious marketing policy by Ubisoft to emphasize Far Cry 6's celebrity villains and story over gameplay, or whether it is the result development delays caused by Far Cry 6's staff adjusting to working at home is unknown. But we're all excited to see future information from Ubisoft, and we're hoping for something before the game's release.