Game:
Far Cry 5
Content Type:
Gaming News
Date: May 26, 2017
Meet the Hope County Resistance. While most of the county drinks from cult leader Joseph's Seed's poisoned chalice, three people are brave enough to stand up and fight for what's there's. They are Mary May, barkeep at the Hope County bar, Nick Rye, the county pilot, and Jerome Jeffries, a bitter pastor fighting for the souls of his stolen congregation.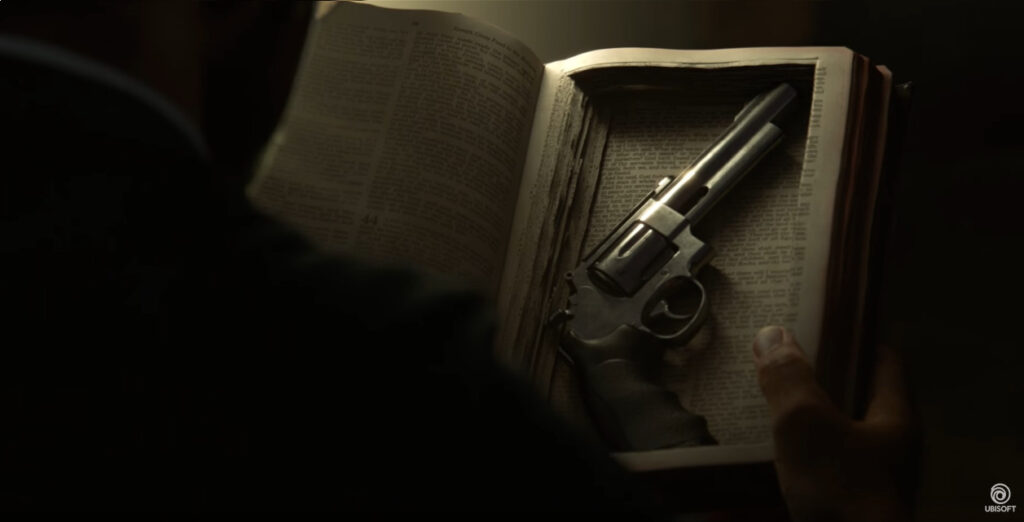 Each of these trailers follows the same formula. We step into an everyday part of each character's life as they talk about themselves and their home. But the speech quickly shifts to the cult, and we find that all of them are armed to the teeth and fighting against the people that would take their home from them. Mary May casually makes Molotov cocktails while she talks about having her first kiss out back behind the bar. Nick Rye talks about his ancestors' war record and his future son as he attaches a gun to his plan. Jerome Jeffries repeatedly alludes to the story of the Good Shepard and the Sheep, all while hiding a revolver in his hollowed-out Bible.
Joseph Seed's followers have taken control of Hope County and taken something from everyone. Are you going to let him get away with it?