Fallout 4? Elder Scrolls VI? No Announcement For "A Long Time"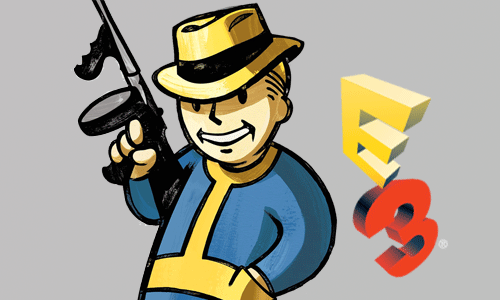 The E3 game expo is only a few weeks away, but don't hold your breath if you're looking for Bethesda to announce its next big hit. Bethesda marketing executive, Pete Hines, took to Twitter to say that the company "will not be talking about its next game for a long time." This obviously doesn't sit well with Fallout and Elder Scrolls fans anxious for any official word on upcoming sequels.
No Announcement For "A Long Time"
A fan with the Twitter handle "Reaper" (who says his location is the Capital Wasteland), asked Hines point blank if fans were getting a Fallout 4 announcement at E3. This is a legit question, especially because everyone assumes that Fallout 4 is the next big project Bethesda is working on -- this going back to when they announced in April 2013 that there would be no more Skyrim DLC:
For the last year and a half we've been working on new content for Skyrim; from the game updates, Creation Kit, Steam Workshop, Kinect support, to DLCs. Parts of our team have also been in pre-production on our next major project, and that game is at the point where it requires the studio's full attention to make it our biggest and best work yet.
Despite everyone's assumptions and various Fallout 4 rumors (Boston anyone?), Bethesda hasn't made an official announcement.
In response to Reaper's question, Hines made two points:
He doesn't pre-announce announcements, and
Bethesda won't be talking about its next game for a long time.
Apparently disappointed, Reaper whines around that it only took Ubisoft two years to release the sequel to Far Cry 3, and not "4, 5, 6, etc."
Hines response: "good for them. Different teams, different types of games. It will take as long as it takes."
Good Things Come To Those Who Wait
It goes without saying that no one wants Bethesda to bolt through production and churn out a lousy sequel to either Fallout or The Elder Scrolls, so fans should take some measure of solace that the devs aren't rushing things. As long as it results in epic sequels, Hines and Bethesda can take all the time in the post-apocalyptic world.
That being said, Bethesda and parent company ZeniMax's tight lipped stance and mum's the word schtick comes across as annoying at times, rankling some gamers (case in point: The Elder Scrolls Online Non-Disclosure Agreement). Seriously, is it too much to ask for a bit of news? Something to whet our appetites and build hype for the games?
Unbeknownst to us, the company has its reason for silence, and fans have no choice but to wait -- eagerly anticipating some future date when Bethesda decides to spill the beans. Whether or not they'll be Boston baked beans, time will tell...
There will be no Elder Scrolls VI, they will Show Up Fallout 4 as well as the successor of Prey 2 (will likely named differently) from Arkane Austin, and Dishonored 2 by Arkane France, may be we are lucky and get a Logo for ESVI, but is unlikelly, ESVI will be a great undertaking for Bethesda, But I'll happily wait if they give me Skyrim HD for PS4.